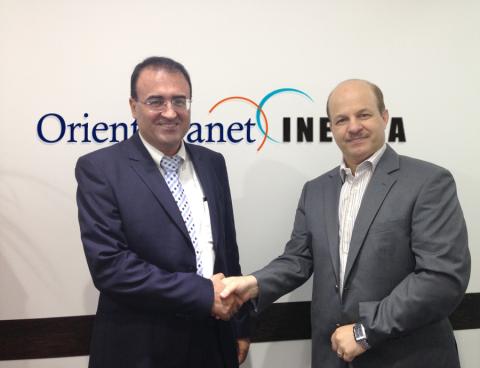 July 8, 2014
The Institute for Near East and Gulf Military Analysis (INEGMA), a strategy and security consultancy, research house, and leading conference organizer in defense, security, and risk industries; and Orient Planet, one of the Middle East's fastest growing integrated marketing and communications companies, recently entered into a joint venture to establish a new unit called Orient PlanetINEGMA. The specialized unit aims to effectively deliver Public Relations (PR) and strategic communication campaigns targeting the defense, security, and risk domains.
Orient PlanetINEGMA's well-developed PR and marketing solutions will be infused with insights and analyses to ensure focused and comprehensive strategies. It will leverage on its expertise, resources, and extensive knowledge of the Middle East region to provide thorough approach to the communication needs of its regional and international clients. The new unit offers a range of services including media relations, publicity, marketing communications, crisis management, event management, research, brand marketing, community relations, Corporate Social Responsibility (CSR) programs, media training and monitoring.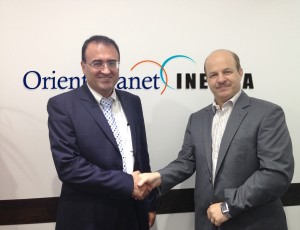 Riad Kahwaji, CEO, INEGMA, said: "At INEGMA, we recognize the importance of having focused and powerful communication strategies that are tailored to fit the needs of security and defense industries. These strategies must be consistent and properly delivered through most effective means. This is why our partnership with Orient Planet is a welcome development. Its outstanding track record of providing relevant communications and PR strategies fully complements our commitment to excellence and high quality service. Through Orient PlanetINEGMA, we will offer communication solutions for the very dynamic and complex defense, security, and risk industries, and there create relevant PR and marketing strategies. Clients in the defense and security sectors will be assured of sophisticated, timely, and significant solutions to their PR and marketing needs."
Nidal Abou Zaki, Managing Director, Orient Planet, said: "Orient PlanetINEGMA is the first of its kind PR unit in the region to offer a diverse range of communication-based services in highly specialized industries of defense, security, and risks. We are pleased that we are bridging this gap in the market with INEGMA whose expertise in these three areas are widely recognized. Orient Planet INEGMA will help companies in these domains to further establish their brand and identity and effectively reach their target audience."
With offices in Dubai (Headquarters), Washington D.C., Brussels, and Beirut, INEGMA has built a reputation for supporting the flow of specialist insight, knowledge, and information into the region from the outside, and from within the region to partners as far as Washington D.C. and Tokyo. INEGMA brings together the reach of a strong international network with specialist expertise and proven competence across a spectrum of advisory areas. These include, but not exclusive to, risk mitigation, strategic communication, and defense trade.
Orient Planet, on the other hand, is recognized for its expertise to craft creative and comprehensive communications and marketing strategies across any platform - whether traditional or digital media. Its end goal is to form empowered and lasting relationships between its clients and their target market audience. The company provides wide-range of services, while its client portfolio includes some of the foremost corporate brands in the Arab World. To date, it has a network of offices, branches and affiliates in most Middle Eastern countries.
Categories