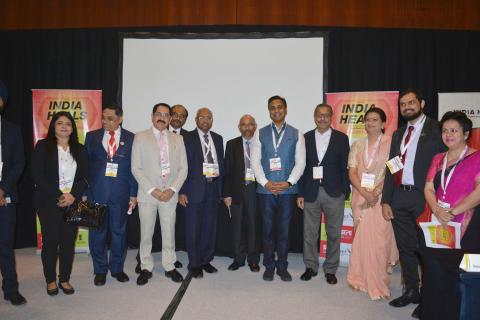 SEPC – India throws spotlight on Indian healthcare portal 'www.indiahealthcaretourism.com' to showcase country as premier healthcare destination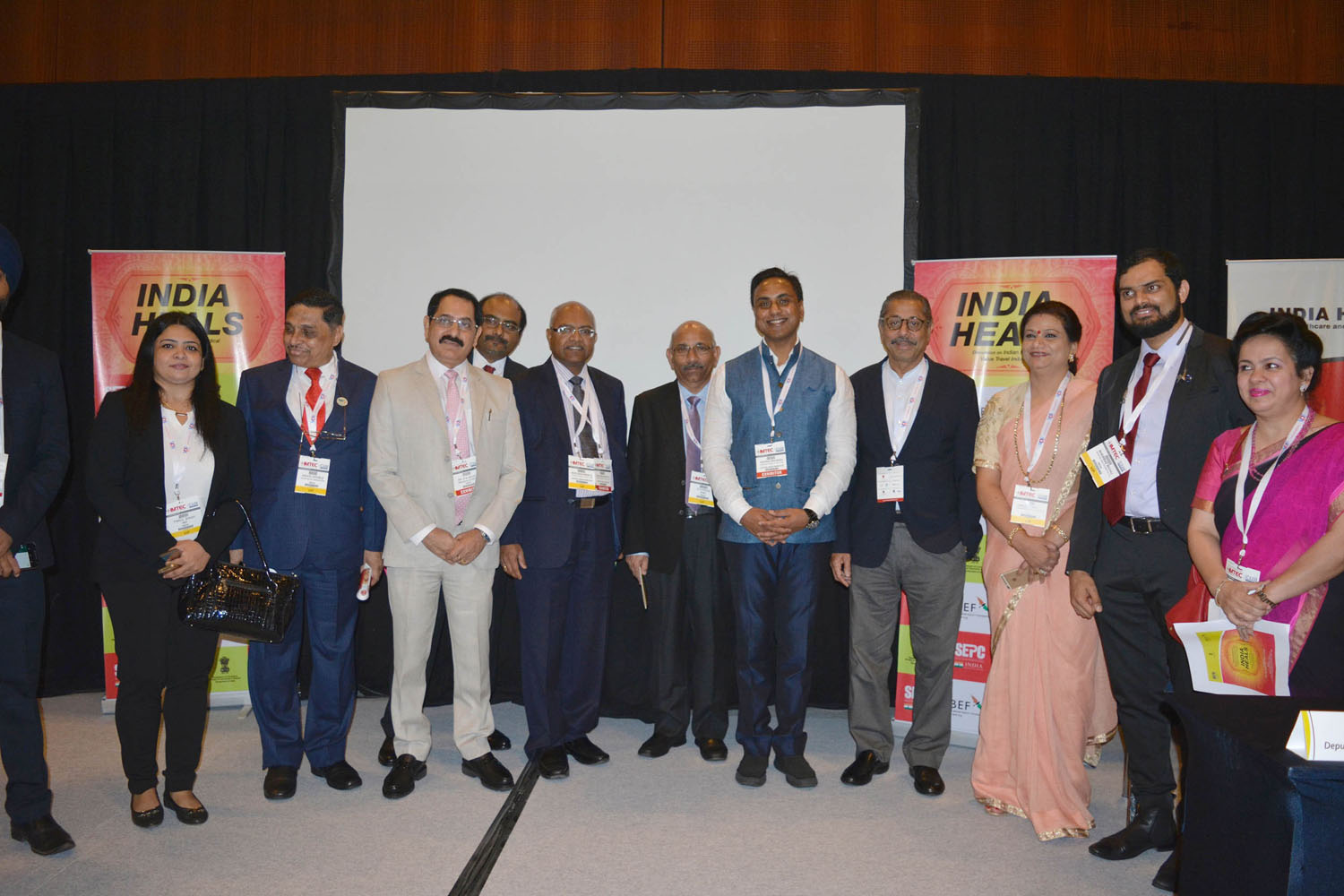 India has emerged as a preferred healthcare & wellness destination for patients across the globe. In order to showcase India is participating in a big way at this year's International Medical Travel Exhibition and Conference (IMTEC), the region's premier inbound and outbound medical travel show, which will run until October 10, 2016 at the Dubai International Convention and Exhibition Centre (DICEC). Services Export Promotion Council (SEPC), set up by the Department of Commerce under India's Ministry of Commerce, is participating on behalf of the Government of India at the event showcasing the theme, 'India Heals' and promoting India as an ideal healthcare and wellness destination.
It is hoped that India's presence at IMTEC 2016 gives the country the opportunity to leverage its long standing relationship with the UAE and the Middle East, thereby further enhancing ties and exploring potential opportunities in the field of medical value travel.
About India Healthcare Tourism Portal
The Healthcare Portal (www.indianhealthcaretourism.com) has been launched jointly by the Ministry of Commerce & Industry, Govt. of India and the Services Export Promotion Council (SEPC). The portal is a comprehensive one-point information site and covers hospital-related and travel-related information on India. The medical facilities listed on the portal can be searched by location, medical specialty, key procedures, language options available in hospitals and their certifications. The key medical and wellness procedures done by these institutions are highlighted. Associated details such as costs relating to treatment in hospitals in India, travel and visa formalities, last-mile connectivity, tariff options on stay, benefits of treatment in India, advance information on preparatory aspects in seeking medical care etc. are also available on the portal.
Advantage India
Over the years, India has grown to become a top-notch destination for medical value travel because it scores high over a range of factors that determines the overall quality of care. Imagine a complex surgical procedure being done in a world class global hospital by acclaimed medical specialists at a fifth to tenth of what it normally takes. It is possible in India. From quality of therapy, range of procedural and treatment options, infrastructure and skilled manpower to perform any medical procedure with zero waiting time, the list of benefits of travelling for medical treatment in India are many. Indian medical history spans thousands of years, covering even Ayurvedic and alternate medicine forms. Moreover, the connectivity between UAE and India with more than 700 flights a week is the best one can hope for.  The travel time between the two countries around 3 plus hours is also another advantage.
India's Medical Value Travel Industry
According to some recent Medical industry reports India's medical tourism market is expected to grow to USD 8 billion in the next four years. Industry analysts have pointed out that drivers for this growth includes India's position as being the second largest country with the most number of accredited facilities (after Thailand) offering high quality healthcare with immediate service. Another driver seen is cost as India is known for offering quality medical treatments at affordable costs. The number of international visitors travelling to India for medical treatment has increased in recent years with the rise of private hospitals that offer world-class medical infrastructure and the capabilities for complex operations & procedures. Globally, the medical value travel is projected to increase to USD 32.5 billion over the next five years.
IMTEC is expected to bring together international hospital groups, medical travel organisations and health service companies to increase their international presence and patient network, while gaining market share in this ever growing industry. This year Indian Pavilion is hosting more than 10 leading hospitals and Associations from India. These include Medanta -The Medicity, Apollo Hospitals, Max Healthcare, Renai Medicity, Manipal Hospitals, Yoshoda Hospitals and Research Centre, SOUKYA International Holistic Health Centre, Kerala Institute of Medical Science, Jupiter Hospital, Aster DM Healthcare, Indian Dental Association, Federation of Indian Chamber of Commerce & Industry and the National Accreditation Board for Hospital and Healthcare Providers (NABH).
Services Export Promotion Council, on behalf of the Government of India, is proud to be participating at IMTEC 2016 to showcase India's top hospitals and medical institutions. This event continues to serve as a key platform for Indian hospitals and medical professionals to showcase their expertise and cutting edge technologies used in the field of healthcare services especially in medical value travel sector. In addition, we are looking towards strengthening the image of 'Brand India' across the high class healthcare services segment while also encouraging participants and government officials from the Middle East to come and join us for the reverse buyers' seller meet that we will soon be hosting in India.
Categories