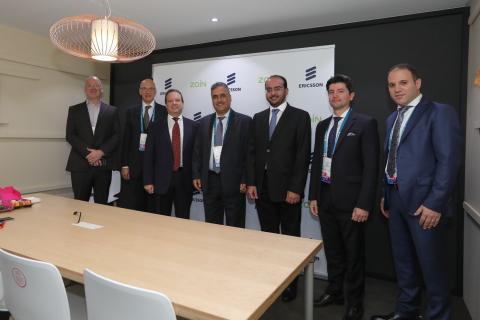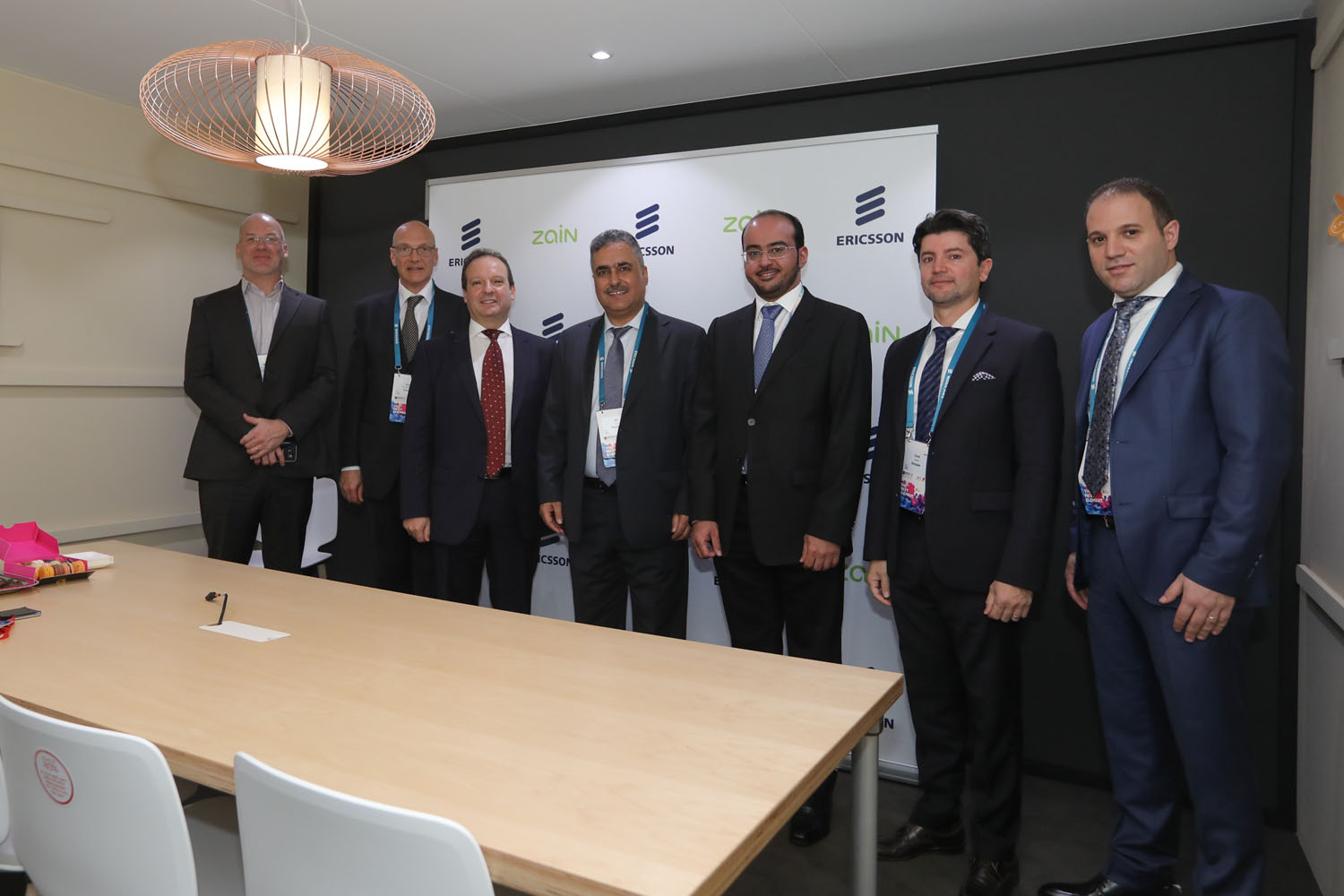 Zain Saudi Arabia and Ericsson signed a Memorandum of understanding to collaborate in enabling next generation hyperscale data centers based on the latest technology available with the highest degree of automation in orchestration and management. The MoU was signed by Mr. Peter Kaliaropoulos , CEO of  Zain Saudi Arabia and Ali Eid, Head of Ericsson Kingdom of Saudi Arabia, Jordan and Palestine, in the sidlines of the Mobile World Congress (MWC 2017) in Barcelona.
A corner-stone is to have a truly software-defined infrastructure that gives Zain the most agile and dynamic environment available at the market. The build also includes Intel's rack-scale design to allow for efficient, highly modular disaggregated architecture for HW resources.
The transformation will make use of the best of private cloud solutions and public cloud solutions and enable an automation of handling workload distribution over the different clouds with a high level of security.
Through the build of these datacenters, Zain gets in a position to offer new and competitive cloud-based IT services to their enterprise customers and will also have a foundation for a converged telecom and IT cloud system. Technology earlier available only for Google and Facebook, with a so far unsurpassed automation and efficiency, will now be avaialbe for Zain.
Mr. Peter Kaliaropoulos , Chief Executive Officer, Zain Saudi Arabia, said "Zain takes a new step in developing services for the enterprise market through this collaboration with Ericsson in IT cloud and hyperscale datacenter initiative. It clearly underlines our strategic intent to be a digital frontrunner by investing in the hyperscale solutions and services from Ericsson, thus enabling us to play a vital role to achieve the ITC objectives in the national transformation plan."
Eng. Sultan Abdulaziz AlDeghaither, Chief Technology Officer, Zain Saudi Arabia, said "Zain is determined to be one of the pioneers in the region, and adopting the hyperscale and software defined infrastructure in the cloud domain is one of our inititives to achieve this goal. The automation and orchestration end-to-end using Ericsson's technology and services will ensure us being competitive in offering IT enterprise services. We maintain the leading position in the ICT field".
Ali Eid, Head of Ericsson Kingdom of Saudi Arabia, Jordan and Palestine, said "By this we continue our partnership with Zain and extend it to the IT cloud domain. We will help Zain growing its business in the public cloud domain by using the latest technology in hyperscale and automation and Ericsson's transformation services. This is an important step in our joint collaboration".
Categories