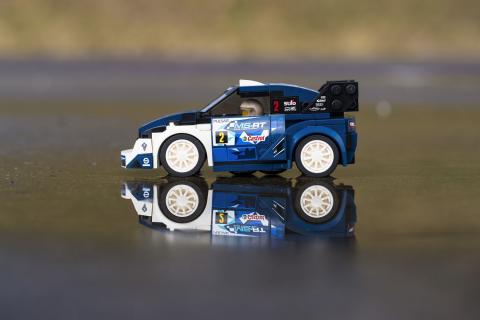 Ford, The LEGO® Group and rally specialists M-Sport introduce new M-Sport Ford Fiesta WRC rally car kit as part of the LEGO® Speed Champions range, celebrating 2017 WRC victories
New 203-piece kit features a choice of wheel trims, two interchangeable bonnets – one featuring spotlights for night driving, race-graphics and a driver minifigure
New LEGO® Speed Champions 1968 Mustang Fastback also available. Both kits go on sale March 1, 2018
Ford, The LEGO Group and rally specialists M-Sport revealed a new model from the LEGO® Speed Champions range that is set to bring the thrill of the rally stage to living room floors – the title-winning M-Sport Ford Fiesta WRC rally car.
The designers at LEGO have recreated the striking looks of the M-Sport Ford Fiesta WRC car complete with powerful wheel arches and dramatic front and rear spoilers.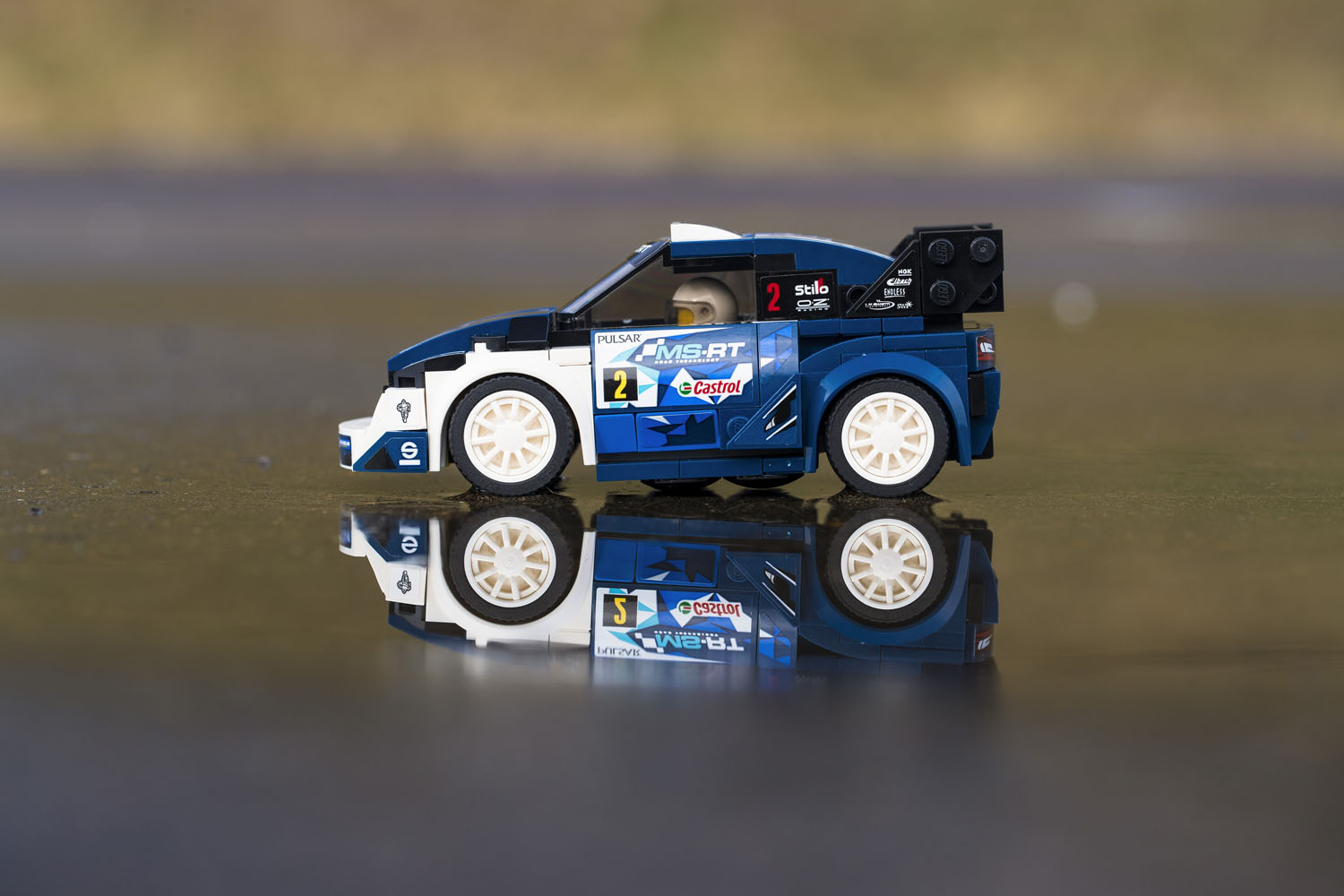 The new set includes a choice of wheel trims, two interchangeable bonnets – one featuring spotlights for night driving, authentic miniature race-graphics and a driver minifigure with helmet and racing overalls that can be placed inside the car through the removable windshield.
When complete, the 203-piece Ford Fiesta M-Sport WRC LEGO Speed Champions model measures 6 centimetres (2 inches) high and wide, and 13 centimetres (5 inches) long.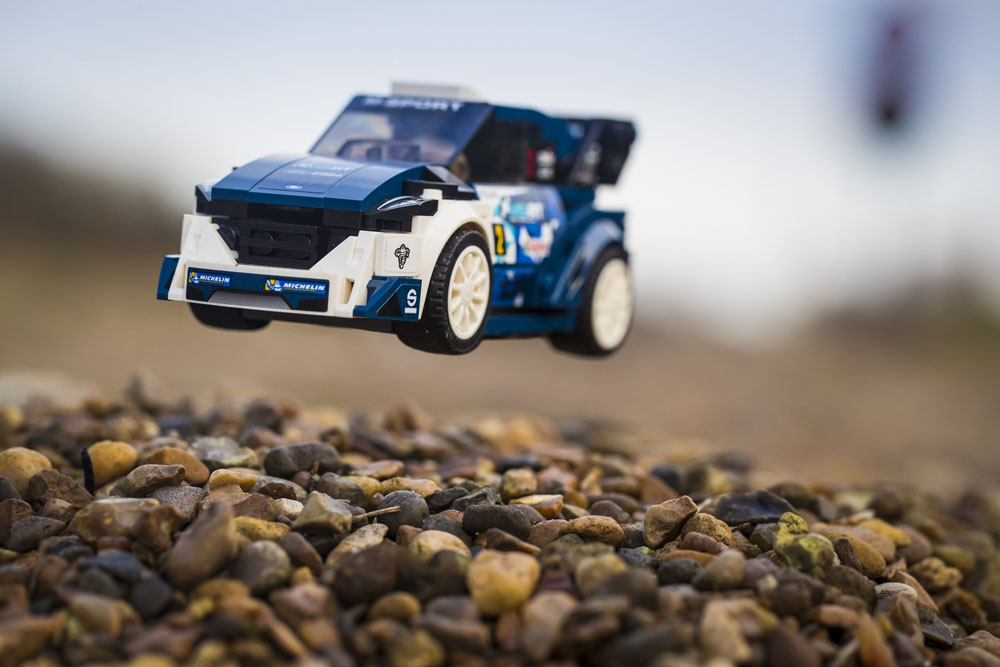 "With two World Rally Championship titles and five rally victories in 2017, it's hard to think of a more worthy addition to the LEGO Speed Champions range than the M-Sport Ford Fiesta WRC car", said Mark Rushbrook, Ford global director of Motorsport. "The LEGO Speed Champions series is a fun way to celebrate the success of Ford cars in motorsport. We hope it will inspire future generations of car designers, engineers and rally drivers."
The M-Sport Ford Fiesta WRC car last year powered to victory in both the FIA World Rally Championship Drivers' and Manufacturers' competitions, driven by Sébastien Ogier and co-driver Julien Ingrassia, who are driving for the new M-Sport Ford World Rally Team this year alongside upcoming talent Elfyn Evans co-driver Daniel Barritt.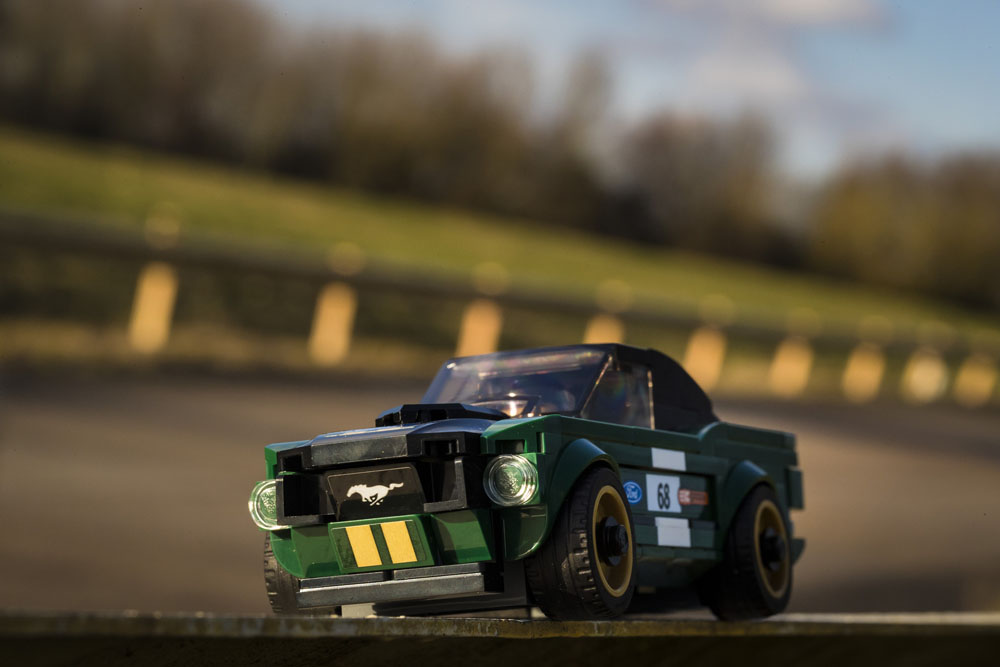 Powered by Ford's 1.6-litre EcoBoost petrol engine, the real-life M-Sport Ford Fiesta WRC rally car has already started the 2018 World Rally Championship season in winning-style with victory for Ogier and Ingrassia at Rallye Monte-Carlo in January.
Ford and LEGO have also introduced a new 1968 Ford Mustang Fastback model to the LEGO® Speed Champions range. The 184-piece kit features green bodywork with gold-coloured wheels and comes with a timing board, race-graphics stickers, removable windscreen and a minifigure driver wearing a classic-style racing suit.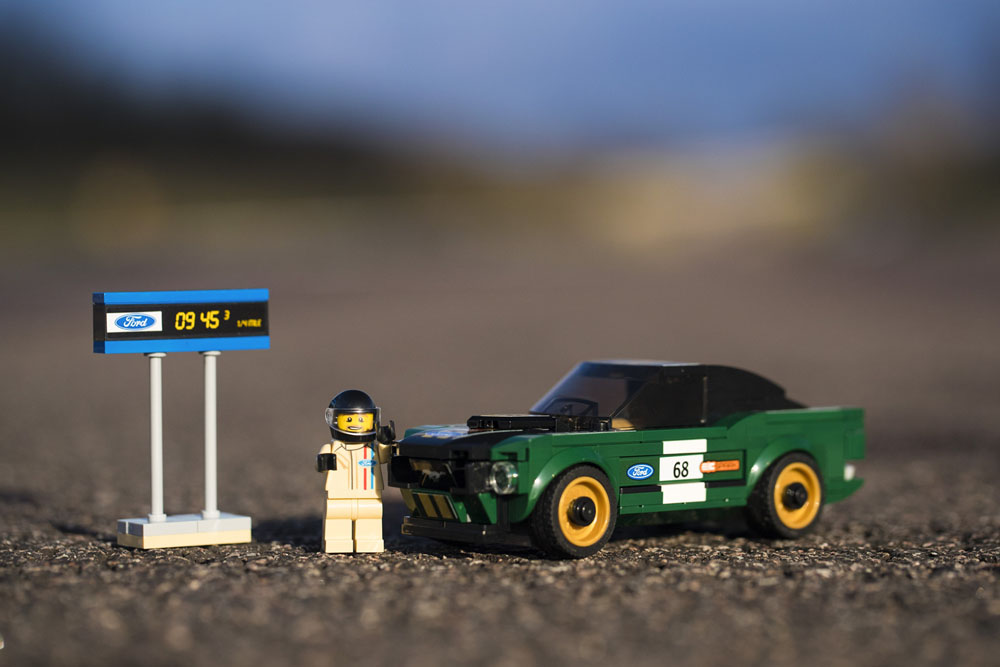 The iconic Ford GT40 and new Ford GT racing cars that won Le Mans 24 Hours in 1966 and 2016 are also available as part of the LEGO Speed Champions collection.
The new LEGO Speed Champions M-Sport Ford Fiesta WRC rally car and 1968 Mustang Fastback will be available to order at LEGO.com/shop from March 1, 2018.
M-Sport Ford World Rally Team
Ford earlier this year announced the company will for 2018 supply extended technical and financial support to M-Sport Ford World Rally Team led by Malcolm Wilson OBE.
Ford has been a continuous partner with M-Sport -- the Ford-appointed specialist in rally-sport -- since 1997. Almost 400 M-Sport developed Ford Fiestas are currently competing in rally-sport globally.
LEGO Speed Champions
LEGO Speed Champions puts children in the driver seat, as they build and race some of the most famous cars ever produced, with authentic designs and exciting accessories to inspire young imaginations.
Categories