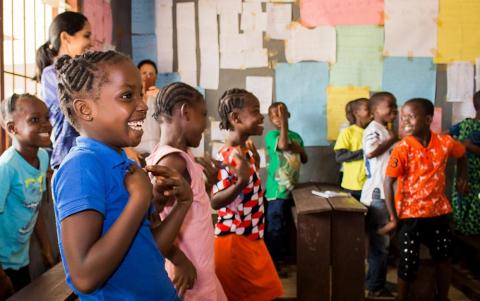 New initiative led by Dubai Cares, Expo 2020 Dubai and UAE MOFAIC aims to aid human dignity around the world.
Dignified Storytelling is an insightful new platform from a UAE alliance of Dubai Cares, Expo 2020 Dubai and UAE Ministry of Foreign Affairs & International Cooperation (MOFAIC), coming together to help foster human dignity around the world, while contributing to the Sustainable Development Goals.
Dignified Storytelling was born out of a need to fill gaps in advocacy, knowledge sharing and available resources. It aims to foster a common understanding of how storytelling can and should instill, as well as maintain, the dignity of all people, while striving to create an environment of positivity that strengthens long-term relationships between the public, private and development sectors.
Drawing on a diverse range of viewpoints from individuals, organisations and governments, with insights from a wide group of storytellers, the initiative has developed a practical Dignified Storytelling Handbook – a compilation of 'how-to' guidance and concrete best-practice case studies that build on the foundational Principles of Dignified Storytelling.
As part of these efforts, the Dignified Storytelling Forum will take place at Expo 2020 on 10 December 2021. The forum will serve as a powerful platform for key stakeholders – from governments through to advocates, activists and storytellers – to collectively agree on a way forward in validating, adopting and integrating the Principles of Dignified Storytelling.
In April, Dubai Cares revealed its pavilion at Expo 2020 Dubai. Located in the Opportunity district, the two-storey structure will take visitors on an immersive journey that will illustrate the transformative power of childhood education.
Expo 2020 runs from 1 October 2021 to 31 March 2022, offering a rich calendar of programming and creating a meaningful, positive impact for both people and planet.
Source: www.expo2020dubai.com