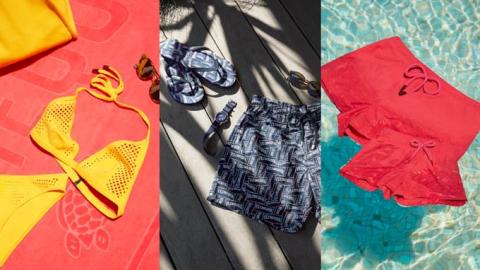 Awash with good vibrations, this season brings you nothing but music and sunshine.
So load up your campers, grab your smiles and guitars, and join us as we hit the coast with our most ambitious lineup yet: Vilebrequin Tour 2019.
If you've never rocked out to your favorite acts on the beaches of St. Barths, Tulum or Phuket, now's your chance. With upbeat prints and styles to accompany each leg of our world tour, you'll have no trouble surfing the local crowds…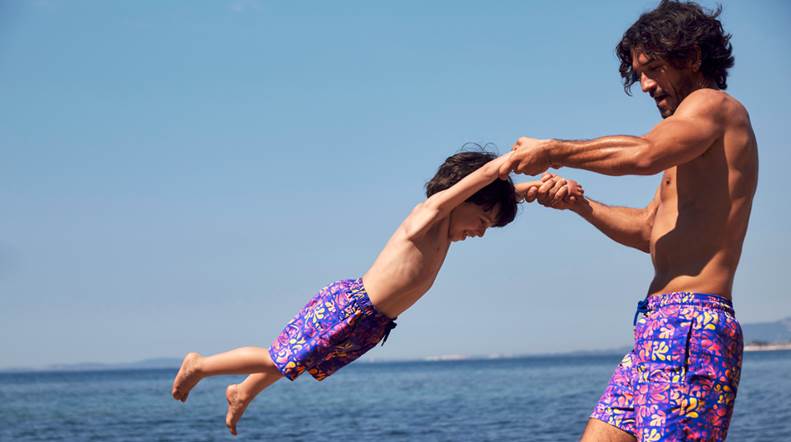 This Spring-Summer 2019, relive the incredible atmosphere of Woodstock and the dizzying music of the 70s. Exquisite laser-cut swimsuits share the spotlight with ultra-cool triangle tops you'll want to wear on repeat. You can even experiment with a rainbow of ultra-bright and fluorescent shades or mix it up with high-quality, super lightweight materials if the mood is right. Think Mango, grass, gooseberry or Seychelles blue swimsuits, piqué polos, linen jersey shirts and cotton voile tunics.
Electric thrills promise a chorus of rock and freedom. Now's your time to shine!
Vilebrequin has always cultivated a spirit of refinement and fantasy, staying true to the casual charm the house was founded on in St-Tropez over 40 years ago. Perfectly tailored and always in style, Vilebrequin swimsuits have been a natural choice for generations of fathers and sons. Today, Vilebrequin continues to celebrate the art of living in the sun with a new women's line including swimwear, ready-to-wear and accessories, always with the same ambition: making summer last all year long. Since 2015, Vilebrequin has proudly supported non-profit organization Te mana o te moana in protecting the future of sea turtle
– symbol of the brand for many years.
Categories