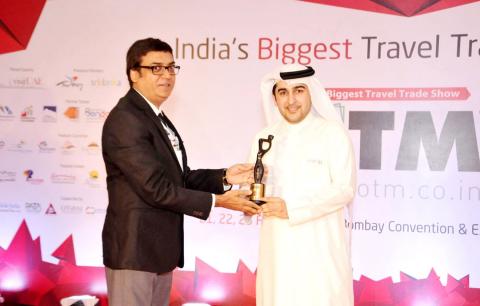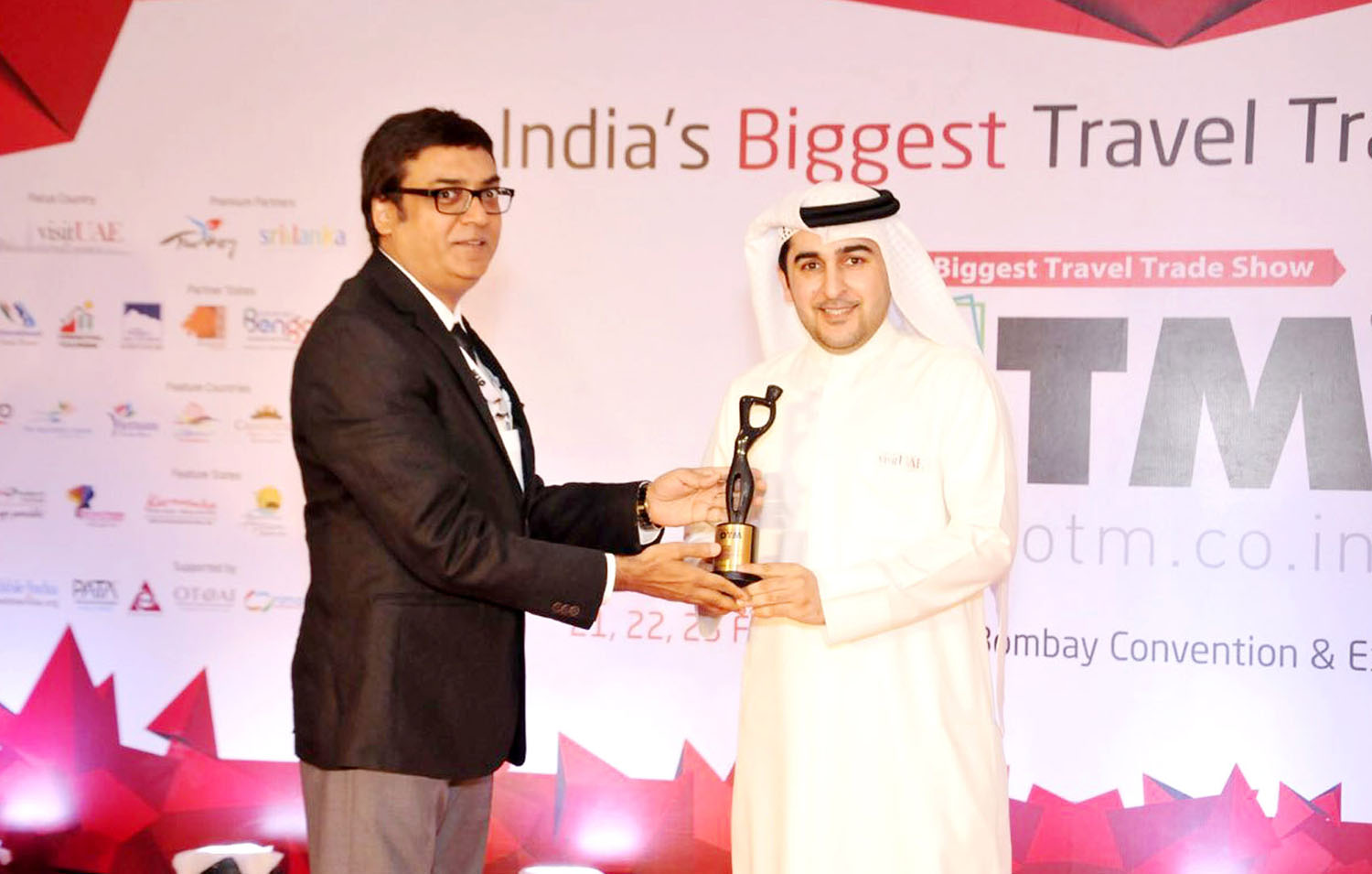 The UAE won an award for best pavilion at Outbound Travel Mart (OTM) 2017, the latest edition of India's biggest travel trade show held recently in the city of Mumbai. The pavilion organized under the theme 'Visit UAE' scored the highest marks for decoration and design.  The UAE delegation to this year's OTM included representatives from the tourism bodies of all the emirates who participated under the umbrella of the Ministry of Economy. Various other tourism stakeholders including Emirates Airline, hotels, destination management companies and a Cleveland Clinic, which was promoting medical tourism, joined as well.
The recognition is the second in a row for the UAE at India's largest dedicated travel and tourism show. The UAE participated with more than 50 countries from different continents as 'Focus Country' for the second consecutive year. The award was received by Abdullah Saleh Al Hammadi, Director of the Ministry of Economy's Tourism Department.
Commenting on the award, Mohammed K. Al Mheiri, Undersecretary at the Ministry of Economy and Advisor to the Minister for Tourism, said that the UAE's latest win at OTM – an important regional and global platform for cooperation in and promotion of tourism –  falls within the framework of an integrated strategy for unifying national efforts to highlight the UAE as a unique tourist destination.
Al Mheiri added that the award marks another major step in the evolution of the UAE's tourism sector. He explained that it demonstrates the importance of nationwide cooperation by enhancing the contributions of the sector to the country's development and ensuring more accomplishments and successes in the future.
For his part, Al Hammadi said that the UAE won the best pavilion honor due to the innovative design of the pavilion which was built on a 352-square-meter area. Regular visitors and VIPs alike were impressed by the pavilion's attractive features and modern elements.
Al Hammadi added that the pavilion included a variety of designed spaces providing visitors a peek at the most important tourism landmarks in each of the emirates and highlighting the country's world-class tourism services and facilities. The structure promoted the numerous facets of tourism which visitors to the UAE can enjoy, such as leisure, business, shopping, therapy, medical and culture, among others.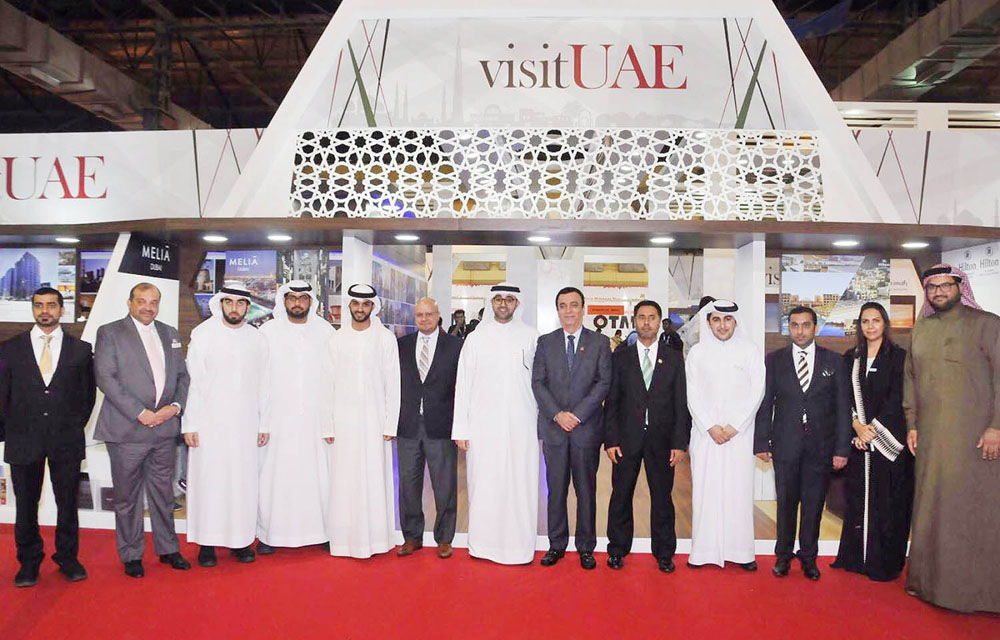 The UAE delegation to OTM 2017 included representatives from the Abu Dhabi Tourism and Culture Authority, the Department of Tourism and Commerce Marketing (DTCM) in Dubai, the Sharjah Tourism and Commerce Development Authority, the Ras Al Khaimah Tourism Development Authority, the Fujairah Tourism & Antiquities Authority, the Ajman Tourism Development Department, Emirates Airline, hotels and tourism companies, and departments of the UAE's tourist attractions.
Categories