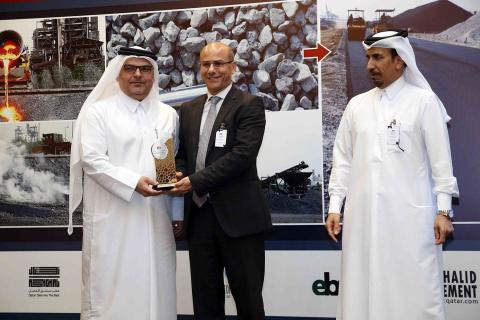 Large quantities of slag are produced yearly--exceeding 350 thousand tonnes with stockpile of over 1.6 million tonnes
TRL research shows innovative new uses of steel slag in asphalt, concrete and unbound construction applications
 TRL, the global centre for innovation in transport and mobility, in collaboration with the Qatar Ministry of Municipality and Environment (MME), Ashghal and Qatar Steel, have released a new study detailing the use of recycled steel slag and how it can help reduce the country's overall environmental impact and improve sustainable development. The new study was recently announced during a specially held Forum on the 'Optimization of Steel Slag in Construction today' at the Marriott Hotel in Doha.
During the Forum, TRL revealed the project outcomes of the study, which represents the effective cooperation made between government and industry--marking a forward step in Qatar's continuing efforts towards achieving sustainable development and making best use of locally available materials to preserve and protect environment.
The study, which was conducted over the last 30 months, was aimed at creating and developing innovative and highly useful applications of steel slag in asphalt, concrete and unbound construction applications. TRL delivered the project in collaboration with the specifier (MME), the client (Ashghal), slag producer (Qatar Steel), slag supplier (EBM), and contractor (Boom Construction). The Forum featured speakers from the collaborating entities.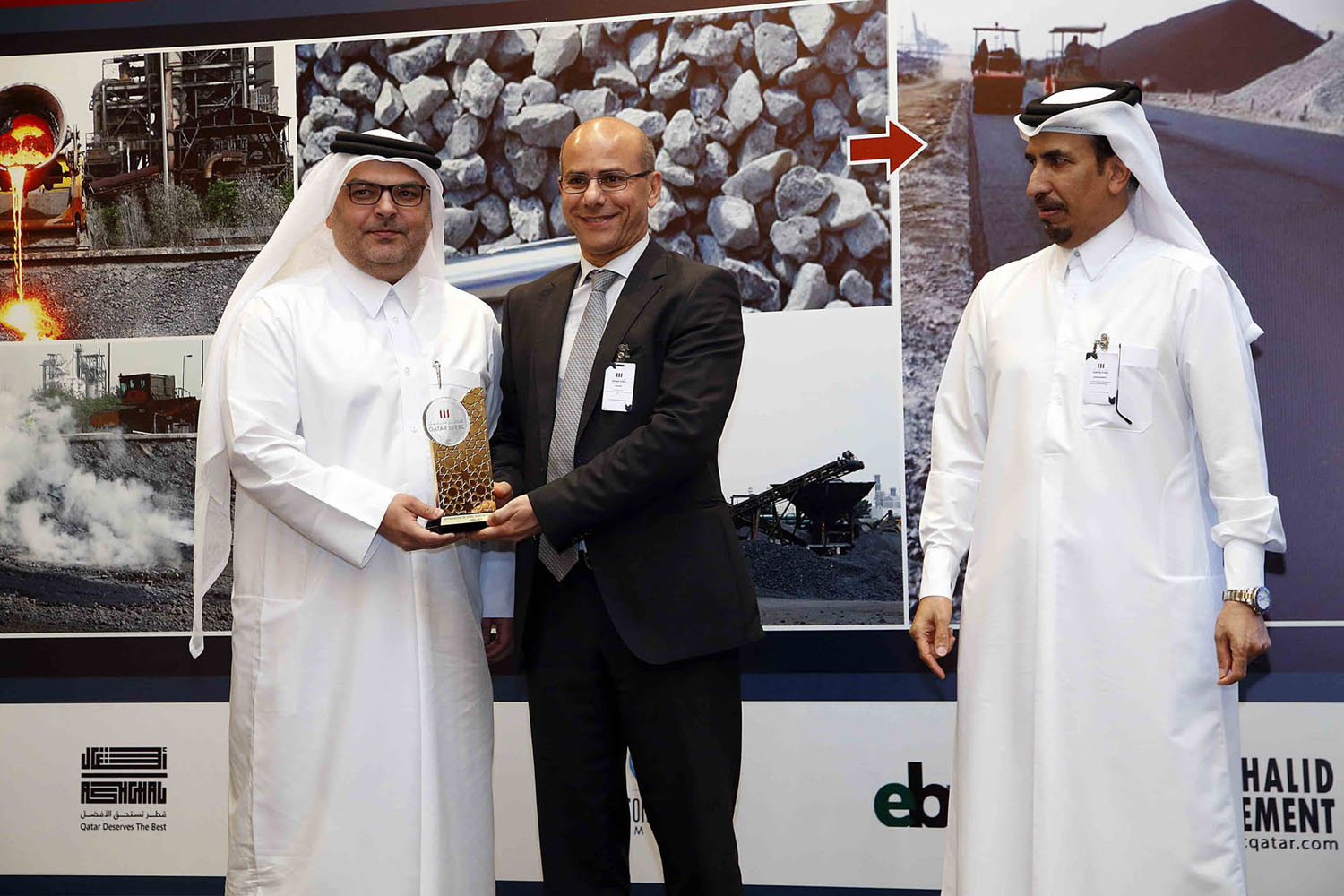 Over the last few months, TRL spearheaded the initiative to convert steel slag from being a waste material to a high-value product suitable for use in the construction industry. Dr Khaled Hassan, Country Director - Qatar and Head of Middle East Infrastructure, TRL, talked about the applications of steel slag aggregate construction and the benefits and advantages to be gained from its use.
"We are very pleased and satisfied with the results of the study, which solidifies our decision in selecting TRL," said Mr Ali Al-Muraikhi, Managing Director & General Manager of Qatar Steel. "Our collaboration with TRL and the Qatari government demonstrates our strong commitment to play a key role in the move to achieve sustainable development and the protection of the environment. Today's forum served as a strategic platform in increasing awareness on the use of steel slag aggregates and its potential usage for the construction segment."
Dr Moahmmed Bin Saif Al-Kuwari, Head of Environmental and Municipal Studies Institute at MME said "The positive outcomes obtained from the scientific research led by TRL is evidence for the great support provided by the Ministry of Municipal and Environment and Ashghal in working in partnership with industry to support technical studies and new technologies that serve the country's vision and strategic plan". Dr Al-Kuwari encouraged more scientific research and cooperation with all government institutions and industrial companies to conduct similar approach to address environmental issues and provide practical solutions.
Qatar Steel has accumulated large quantities of steel slag from its factory in Mesaieed, located south of Doha--exceeding to over 350 thousand tonnes annually with stockpiles of materials amounting to over 1.6 million tonnes. To avoid land disturbance and waste accumulation, Qatar Steel appointed TRL to identify a potential market for the use of steel slag in construction. The activities of the study included a review of local and international information on the use of slag products in construction, development of asphalt and concrete products made with steel slag. It also covered the potential use of fine slag aggregate to replace dune sand in improving the properties of unbound subbase materials for road construction. Full scale road trials were constructed on Qatar Steel site to demonstrate the successful use of steel slag in the various road layers of asphalt base and unbound subbase. The road was constructed in 2016 with excellent performance of the slag road sections as compared to the conventional road section. In addition, pre-cast concrete elements of crash barriers, soakaways, manholes, kerbstone and solid blocks were produced to demonstrate high-value applications in the concrete industry.
Dr Hassan stated, "We are proud to have worked with the Qatari government industry in the development of this study, which demonstrates our commitment to help our customers in industry and the public sector in their efforts to create a sustainable future by addressing the challenges of ecological development and climate change. This project successfully shows that steel slag is a valuable local product for use as aggregate in construction and offers economic and environmental benefits as compared to imported aggregates."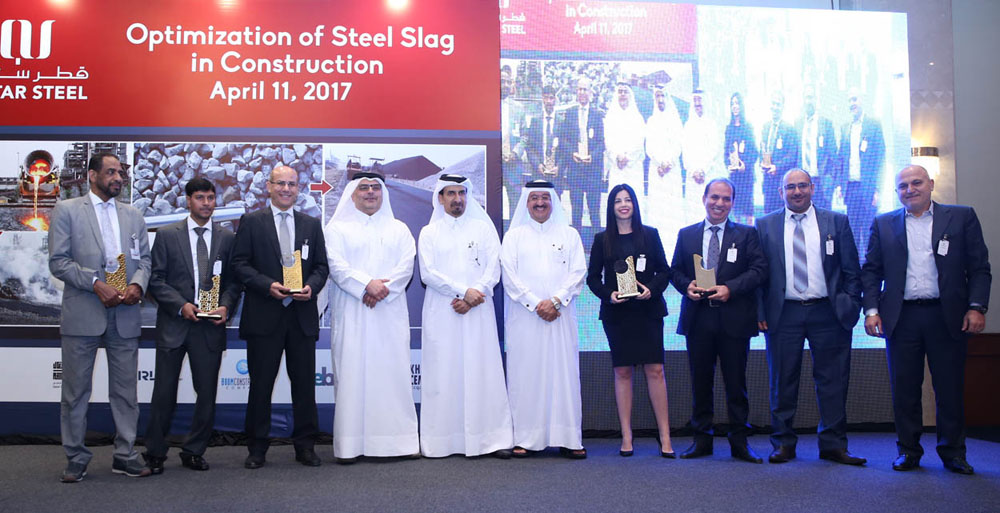 Qatar is mainly relying on imported aggregates for construction activities leading up to the country's hosting of World Cup 2022. Developing high value aggregates from the steel slag has major environmental, economic and social benefits, including reduced dependence on imported aggregate, increased use of local materials, reduced carbon emission associated with imported materials, and cost savings. TRL has recommended the next step of implementing the research-based evidence developed in the project is through:
Dissemination of information;
Quality production of slag aggregate, as controlled by Qatar Steel and EBM;
Certification of slag products by the authorities including MME and Ashghal;
Development of case studies; and
Inclusion in the next update to the Qatar Construction Specification.
The above implementation plan will provide more confidence in the use of slag in real projects and enhance its effective uptake by the construction industry, to support the government initiative of sustainable development and green construction.
"TRL remains steadfast in its efforts to develop and provide innovative and practical solutions that can encourage behavioural change while also safeguarding our natural resources. We have the extensive experience and real world evidence base to support policy development and implementation of sustainable interventions that are safe and economic. Our team is highly skilled and experienced in translating government objectives and messages into meaningful and achievable solutions for the real world," concluded Dr. Hassan.
Categories