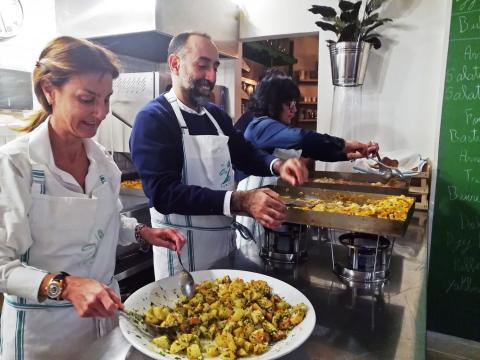 AASHA EL TAYEB, IS TAWLET'S SOUP KITCHEN / RESTO DU COEUR / WHAT WE ARE CALLING IN ARABIC AASHA AHLA W SAHLA = AASHA EL TAYEB
(From Wikipedia: A soup kitchen, meal center, or food kitchen is a place where food is offered to the hungry for free or at a below market price. Frequently located in lower-income neighborhoods, they are often staffed by volunteer organizations.)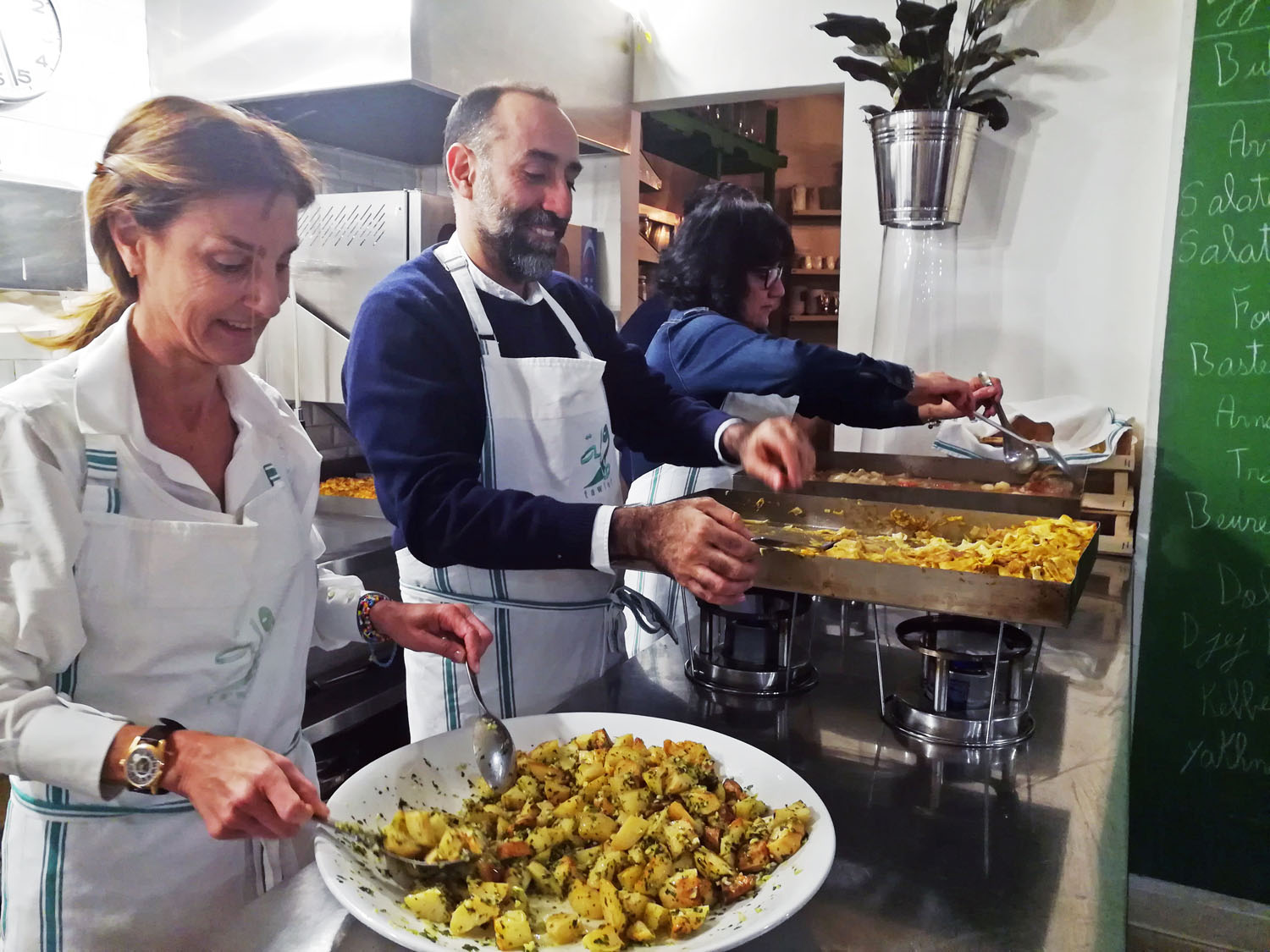 Aasha El Tayeb Volunteers
Tawlet launches its first Aasha El Tayeb, where guests from less fortunate communities are offered a healthy and delicious dinner, free of charge.
This month, Tawlet is hosting families from Bassma and Enfants de La Lumiere, two NGOs which aid families in need in Beirut.
Every month, Tawlet's Aasha El Tayeb will invite different NGOs and the people they support.
Aasha El Tayeb is not just a soup kitchen to feed the needy, it is first of all a joyful gathering and a feast among family and friends.
It is also a participatory event, as we ask people to volunteer their time, money, ingredients, or dishes every month for the common purpose of sharing joy.
Local NGOs and individuals who would like to support this initiative are encouraged to contact Souk El Tayeb for future dinners on info@soukeltayeb.com.
Categories