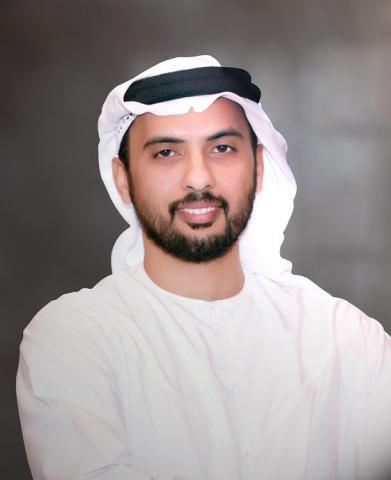 The Smart Dubai Government Establishment (SDG), the technology arm of the Smart Dubai Office, has won the Digital Service Management Transformation Award and the Customer Innovation Award during this year's edition of the awards of the BMC Digital IT Exchange 2016 for the Middle East and Gulf region. BMC is a global leader organization in providing innovative software solutions that enable businesses to transform into digital processes.
SDG won the Customer Innovation Award for its innovative "Robotic Agent," which helps ease and speed up the automation of a number of processes related to the support services provided by SDG to Dubai government entities, thereby reducing the time required for completing the requests inputted in the system and raising the levels of service adopted by the SDG for dealing with the entities benefiting from the shared services. The Digital Service Management Transformation Award win is attributed to SDG's move to upgrade its eSupport System to the latest version available worldwide.
His Excellency (H.E.) Wesam Al Abbas Lootah, CEO of SDG, said: "We are working as per the orientations of Smart Dubai Office to support the working environment that stimulates creativity in order to produce smart, innovative and efficient shared services for the benefit of all entities in Dubai. We also aim to make Dubai a globally leading hub for innovation in all fields, reinforcing the city's competitiveness worldwide in all areas of government work and entrepreneurship."
He went on to say: "There is no doubt that developing the performance and effectiveness of government shared services will ensure the continuity of the process of sustainable and comprehensive development and the implementation of the smart transformation strategy in Dubai in an effort to reach a society known for its happiness and well-being."
The two awards add to SDG's continuing success and joins the list of awards previously bagged by SDG, which includes the award for 'Best m-Government Service' in the 'One-Stop App' category at the national level, which was given to SDG's 'Dubai Now' app at the closing ceremony of the 'World Government Summit 2016.' Dubai Now also bagged the 'Best Smart Government Payment Initiative' for its ePay gateway and for the innovation of its mobile payment app called mPay at the Smart Card & Payment Awards Middle East. In addition, SDG won the award of the 'Gulf Information Security Expo and Conference' in the category of the 'Best Information Security Program Implementation' in the field of Payment Card Industry Data Security Standard. Other awards included the award at the 'ITP Technology. Gov Awards' for SDG's MyID service and the 'Best Government Call Centre in the Middle East' 2016.
Categories