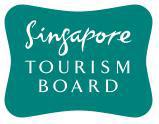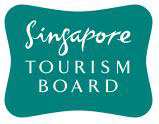 UAE tourists to Singapore registered growth of approximately 2 per cent in 2016 over same period in 2015
 Singapore Tourism Board participated in Love Food Festival Abu Dhabi 2017
 The Singapore Tourism Board (STB) has expressed confidence in reinforcing the country's leading position as a widely-preferred tourism destination for travellers from the UAE. Globally, Singapore ranked 11th in the Travel & Tourism Competitiveness Index 2015 and continue to entice international and regional tourist, including from the UAE because of its multi-cultural heritage, modern infrastructure, premier hotels and resorts, unique leisure attractions, and quality retail and dining options.
According to STB, the country welcomed 80,212 tourists in 2016, a growth of approximately 2 per cent over same period in 2015, from the UAE alone. The number is forecasted to surge significantly in 2017 as STB ramps up promotional activities in the UAE, enabling local and regional tourists to become more familiar with its world class leisure offerings and book exciting and attractive travel packages for their next holiday in Singapore.
Mohamed Firhan Abdul Salam, Area Director for Middle East and Africa, Singapore Tourism Board, said: "Singapore remains as one of the top holiday destination of choice for residents of the UAE because of its excellent connectivity and the breadth of experiences that are well suited for the entire family. For regional visitors, especially the Arabs, the wide availability of halal food options in Singapore makes travelling and dining out a breeze for them. We are upbeat on the growth of tourists from the UAE in the coming year as we roll out some exciting plans to be announced soon."
To reinforce its position as a highly-preferred holiday destination in Asia for UAE tourists, STB particpated in the second edition of the Love Food Festival Abu Dhabi, an ultimate celebration of international street food, which took from February 16 to 18, 2017 at Umm Al Emarat Park in the UAE capital.
STB, along with the food vendors it has specially flown in for the Love Food Festival Abu Dhabi, threw spotlight on its popular cuisines to reflect its diverse culinary offerings that has been strongly influenced by several ethnic groups such as Chinese, Malay and Indian. Some of the country's renowned and emerging chefs, including Chef Akmal Anuar and Chef Damian D'Silva, gave a live cooking demo at the event to serve a feast of local street food along with modern gourmet fare. In addition, specialty vendors from Singapore; namely, Artichoke, Kerbside Gourmet, Makan Makan, Kway Guan Huat Joo Chiat Popiah, and Chef Shen Tan also debuted at the food festival.
"Since food strongly defines Singaporean culture, the Love Food Festival Abu Dhabi was a perfect platform for us to introduce our favourites here in the UAE. We are confident that attendees relished Singaporean food and will now make plans to visit our country to experience its culinary diversity which can be found in our highly-rated Michelin-star restaurants as well as in the humble yet ubiquitous hawker centres, selling fantastic street food. Singapore is a perfect year-round holiday destination for families from the UAE and we look forward to welcoming more visitors this year," concluded Mohamed Firhan Abdul Salam.
While in Singapore, visitors can look forward to revelling in its lush greenery at wildlife parks such as the award-winning Singapore Zoo and Night Safari, where they can dine with orang utans and catch nocturnal animals in action. They will surely be mesmerized by the Garden Rhapsody, a magical light show at the impressive Gardens by the Bay, which also boast two unique conservatories - the Flower Dome and the Cloud Forest. For more excitement, they can trek up into the 35-meter-tall man-made Crystal Mountain with the world's tallest indoor waterfall. Fashionistas and shopaholics can head to the famous Orchard Road, a 2.2 km premier shopping boulevard, for an unparalleled retail experience - Only in Singapore!
Categories