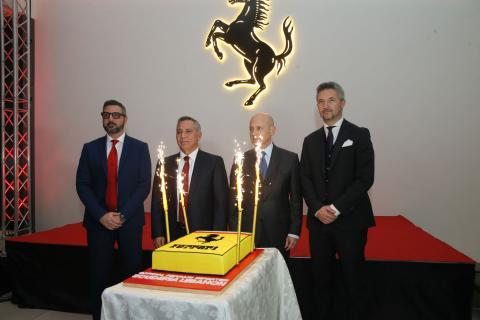 Ferrari drives excellence with opening of one of a kind facility
Scuderia Lebanon s.a.l., the Official Ferrari importer in Lebanon, was today delighted to unveil its new Workshop, located on the Dora Seaside Road in Beirut.  The space, comprising 3,500 square metres, also features a Showroom Area dedicated to Ferrari Approved vehicles.
The opening was attended by a group of high profile guests among which was his Excellency, Mr Massimo Marrotti, Ambasssador of Italian Embassy, Ferrari owners and media representatives. It was hosted in the presence of Mr. Hassan Haidar, Owner of Scuderia Lebanon, Mr. Gilberto Medici, General Manager of Scuderia Lebanon, and Mr. Francesco Marchionna, Area Manager for Aftersales, Ferrari Middle East & India. Guests were invited to tour the showroom to find two Ferraris futuristically displayed under LED lit pavilions.  As soon as the celebratory cake was cut guests were taken by surprise when a main door opened revealing light beams among darkness. The night was not over, it had just begun. Guests were led in to the workshop which was transformed into an eclectic setting enlivened by the talented DJ maDJam reviving the dance floor, whilst robot dancers popped their moves across the dancefloor.
The high quality space represents a number of futuristic transformations that take clients into another dimension, simulating the experience of driving a dream Ferrari. Core to the customer journey is the display of a number of Ferraris that pay tribute to the glamour and performance of the Maranello stable.
Taking pride in being showcased was the Ferrari 488 Spider, with central front Aero Pillar, rear diffuser with variable flaps, and the same brilliantly elegant blown spoiler as on the Ferrari 488 GTB for maximum downforce.
The 488 Spider certainly doesn't lack performance or power, with its 3.9-litre, twin-turbocharged V8 with an output of 661bhp and 560 torques. If anything, its handling and ride are even more impressive: magnetic dampers keep everything tied down while filtering out rough surfaces and the latest 'side slip angle control' and E-diff makes anyone feel like Formula One driver.
On the other end we find the GTC4Lusso, dedicate to the business executive. This marque still makes use of the Ferrari FF's naturally aspirated 6.3-litre V12, yet is rendered more responsive and agile with the addition of new four-wheel steering. It has also been given a touch more power, a little less weight, 16mm extra rear passenger legroom, lower emissions and an improved console.
The owner of Scuderia Lebanon s.a.l., Mr. Hassan Haidar thanked all the attendees and organizers saying: "As an owner of Scuderia Lebanon, my vision has been to bring to Lebanon the same Ferrari experience that Ferrari Italy gave me as a Client. This is why we have invested in assembling an innovative and professional team that ensures service excellence. Today, we shall witness a great milestone in this vision, with the opening of this facility, which stands to be among the best in the world.  Of course, Ferrari Lebanon deserves the best!"
Designed according to the corporate identity of Ferrari, Scuderia Lebanon is continuously committed to improvements. This unique workshop is Ferrari certified, offering many services such as personalization and tailor made aftersales solutions.  Also available is the Pre-owned certification program designed to provide peace of mind to customers making a purchase of any Ferrari within the last 11 years via the Ferrari Approved program. In addition is restoration and maintenance services, technical assistance and Certificates of Authenticity to owners of classic Ferraris.  All these services are sure to provide more satisfaction and reassurance to both existing and prospective Ferrari clients.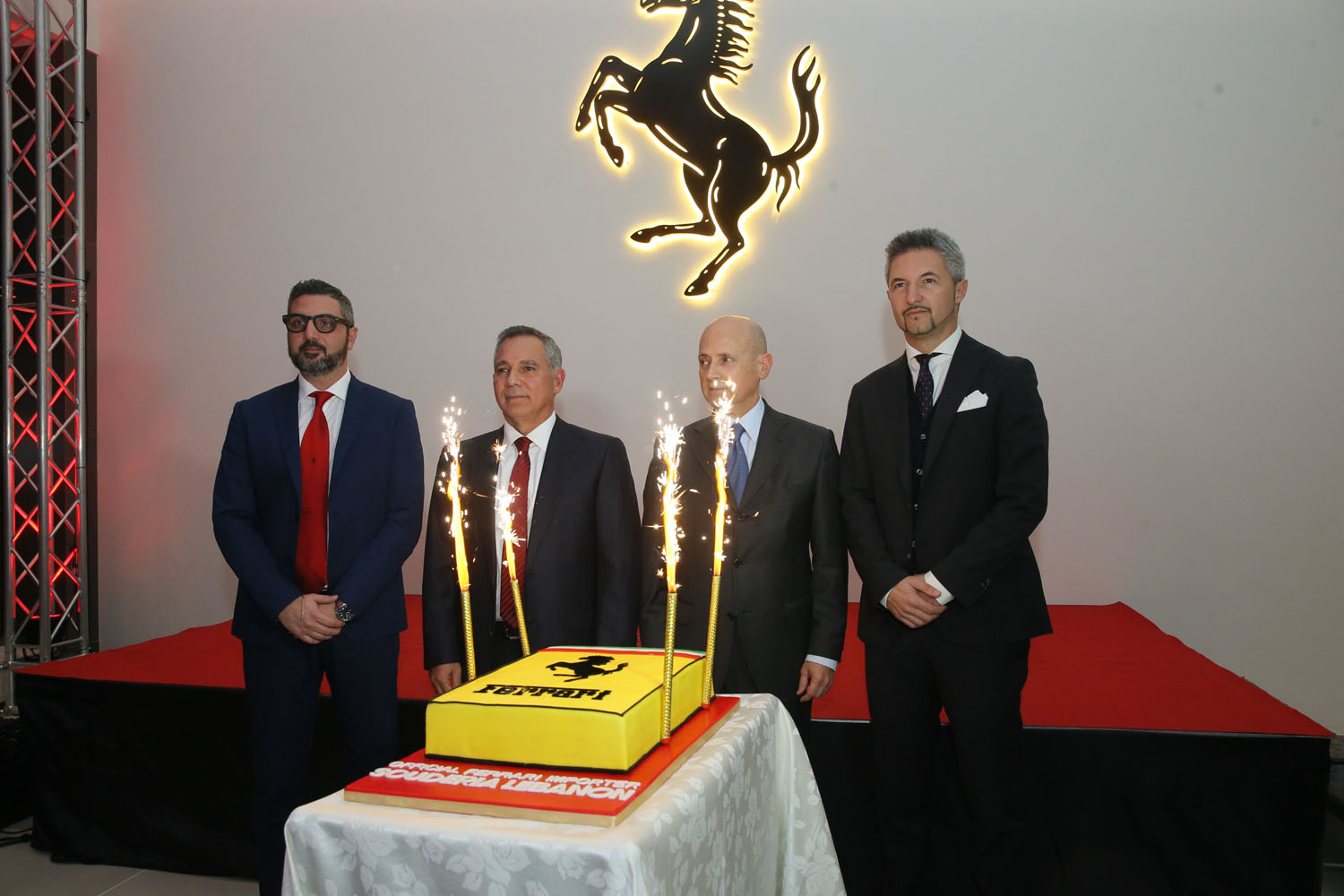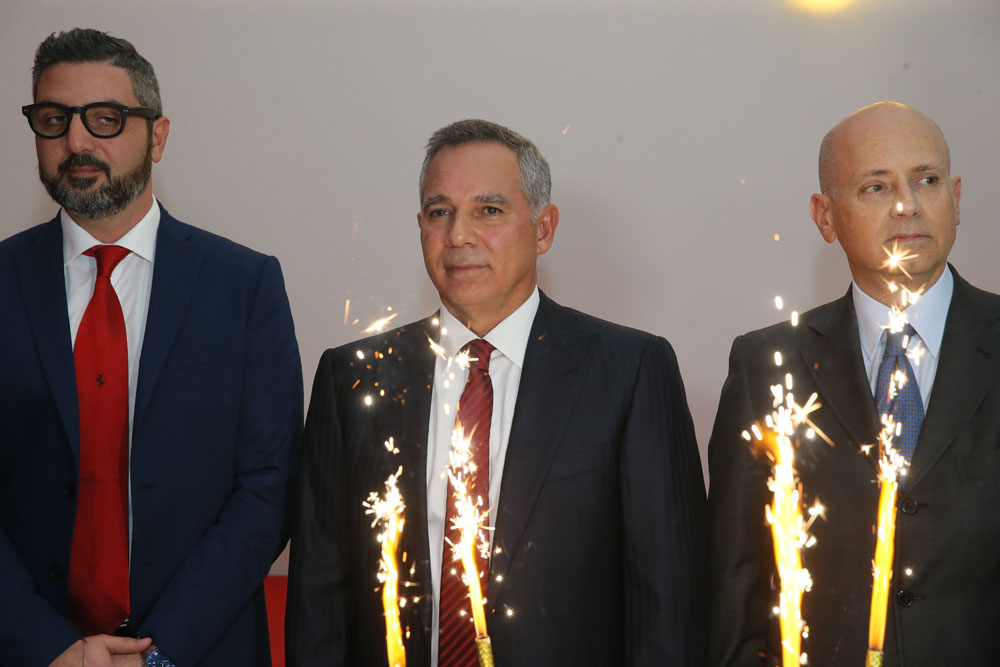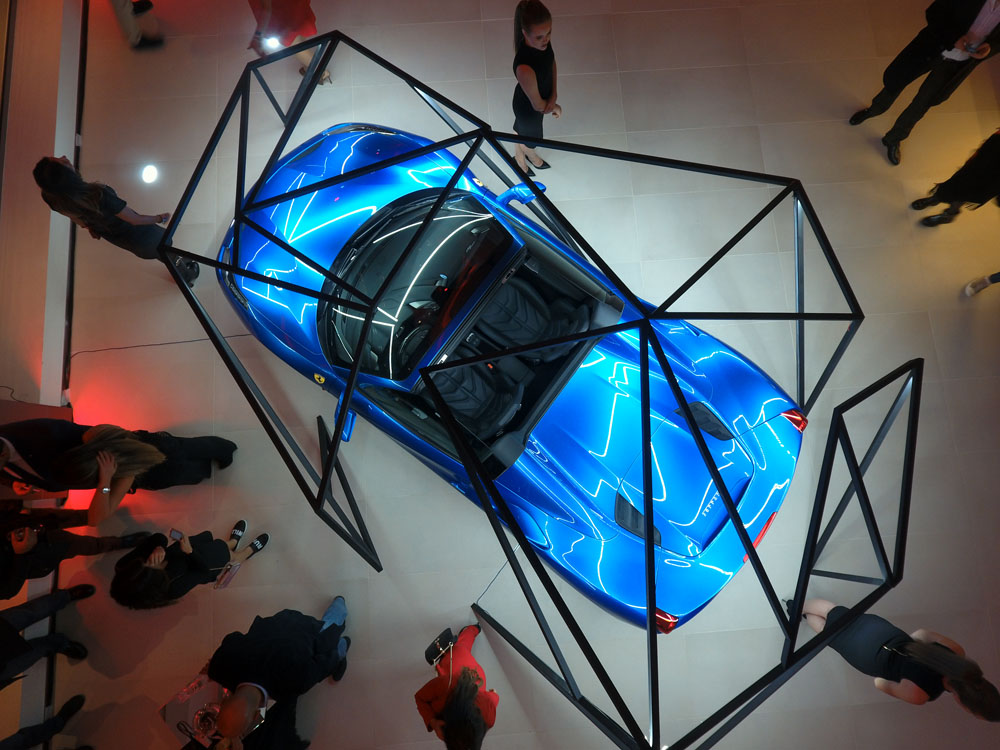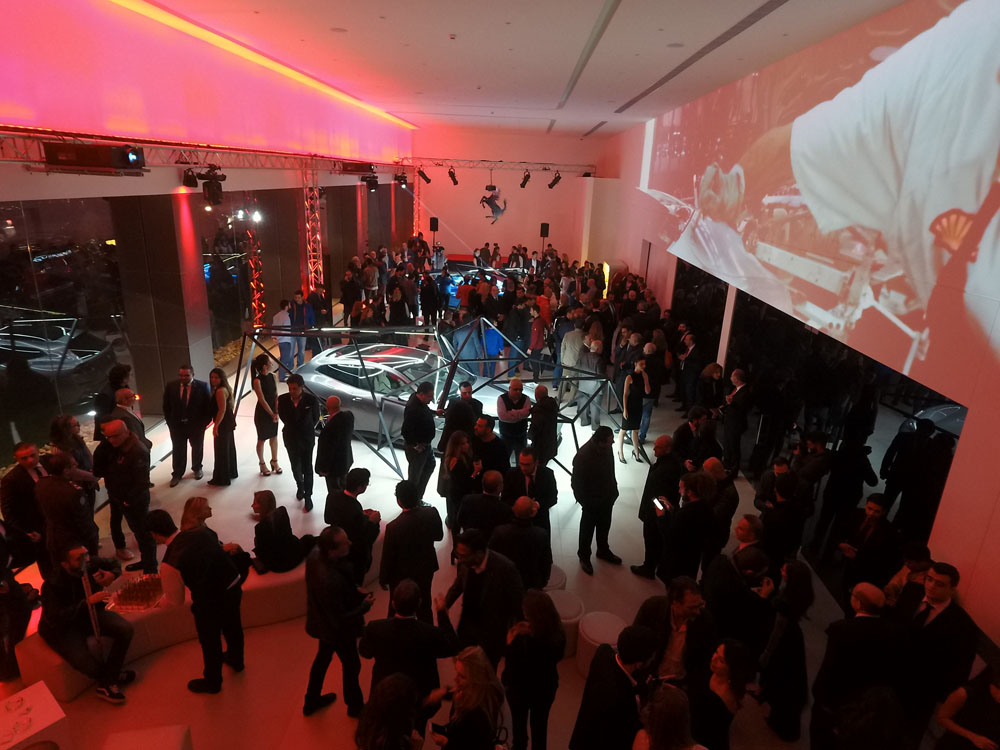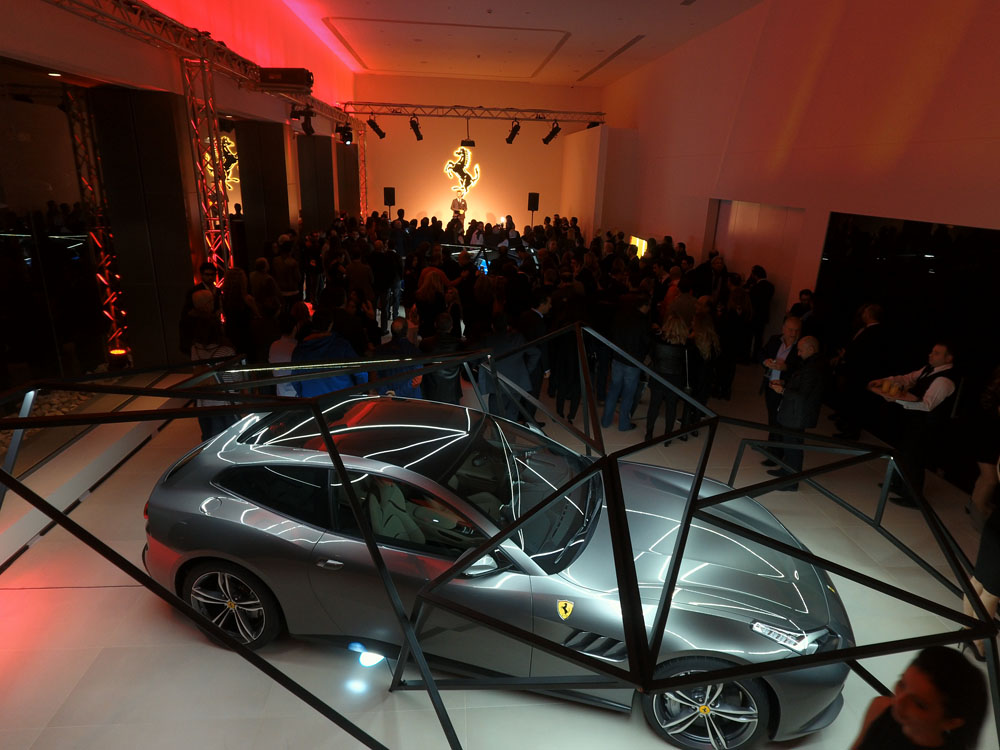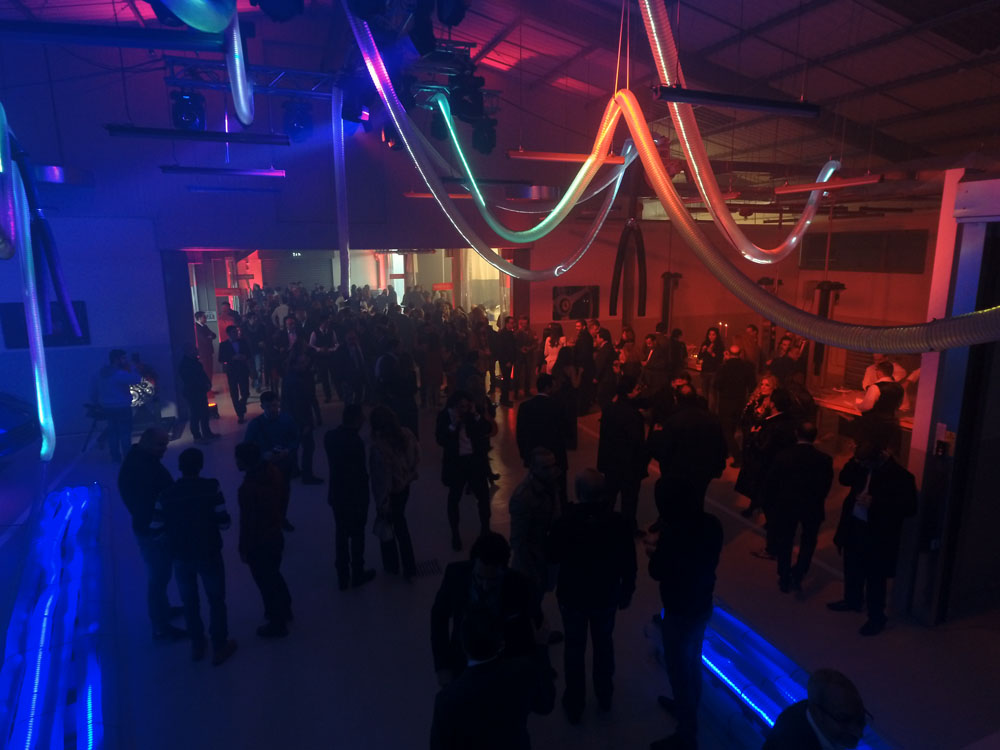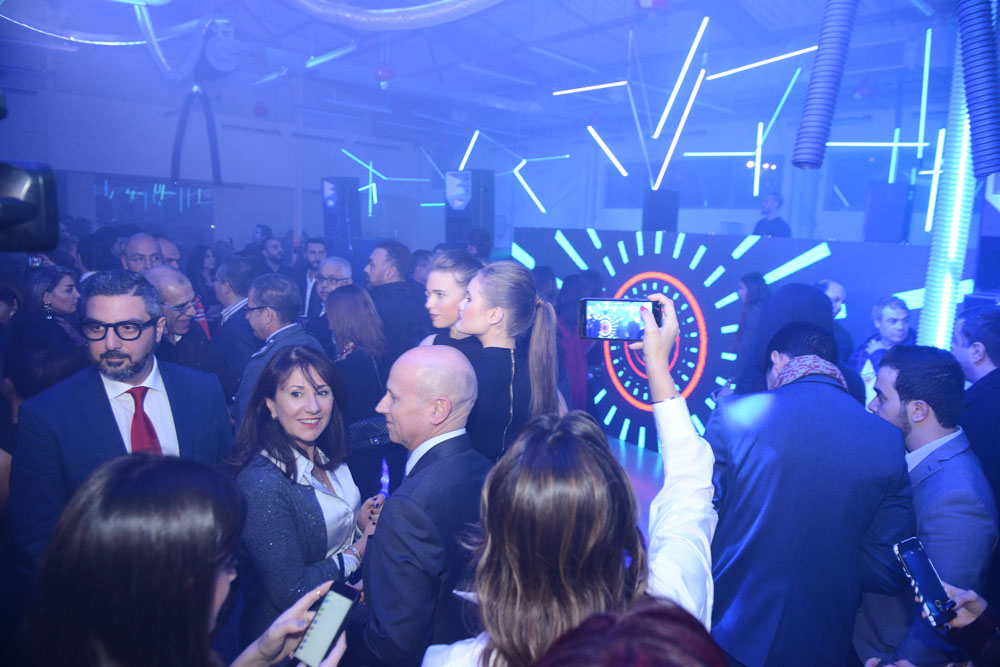 Categories