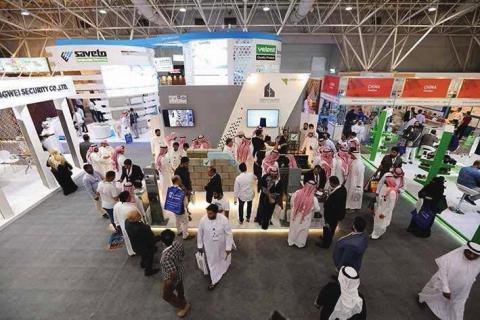 700 new construction projects in KSA to be launched in coming next months, with target completion in 2022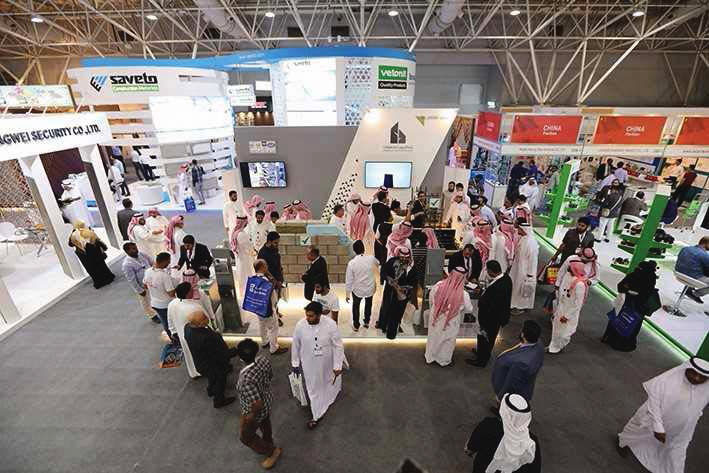 from the previous edition
The Riyadh Exhibitions Company Ltd. has announced that it is all set for the Saudi Build 2018, which will be held from October 22 to 25, 2018 at the Riyadh International Conference and Exhibition Center. The Saudi Export Development Authority, which seeks to strengthen Saudi Arabia's non-oil exports in line with Saudi Vision 2030, is the event's Platinum Sponsor. The event comes at a time when the Saudi building equipment market is steadily growing. The industry is expected to achieve a compound annual growth rate of 3.1 per cent between 2017 and 2022. The 30th edition of the largest international construction technology and building materials exhibition in Saudi Arabia brings together local and international experts, decision makers, and leaders to discuss emerging investment opportunities arising from the government's USD 3.5-billion allocation for the construction of roads and bridges this year.  Allocating higher funds aims to further diversity the Kingdom's economy in line Saudi Vision 2030.
Mohammad Al Al-Sheikh, Head of Marketing, Riyadh Exhibition Company Ltd, said: "The Saudi Build 2018 is taking place amid increased construction activities, especially in the industrial and commercial sectors, in the local market in keeping with the goals of the National Transformation Program 2020 and Saudi Vision 2030. The event will give all participants a direct access to the promising opportunities the Saudi market has to offer. Investors interested in entering the domestic market and beating the competition will benefit from the event. This year, it will focus on sustainable construction, which plays a key role in the government' economic diversification plan and sustainability goals. Investors and decision makers from the government and private sectors are expected to attend to explore the current and future construction projects in Saudi Arabia. The construction sector now accounts for 45 per cent of the total construction industry in the Middle East."
Al Al-Sheikh added: "Saudi Build 2018 is a result of our long efforts to create a world-class platform for local, regional and international building and construction industry leaders, backed with 38 years of experience in organizing a series of leading exhibitions and conferences that contribute to the growth of the Saudi economy. We are optimistic that the event will further enhance the confidence of the international community in the domestic construction industry. The value of the country's current construction projects is at USD 284.3 billion, while over 700 projects are expected to be launched in the coming months and to be completed by 2022."
The Saudi Build 2018 will be held in conjunction with the 2018 Saudi Stone Tech 2018 and Saudi PMV Series 2018. All three events will give visitors deep insights into the latest innovations and developments in the construction sector. The Saudi Build 2018 is expected to bring together 512 exhibitors from 32 countries and more than 15,000 visitors who will participate in the event's interactive presentations and workshops.
Categories