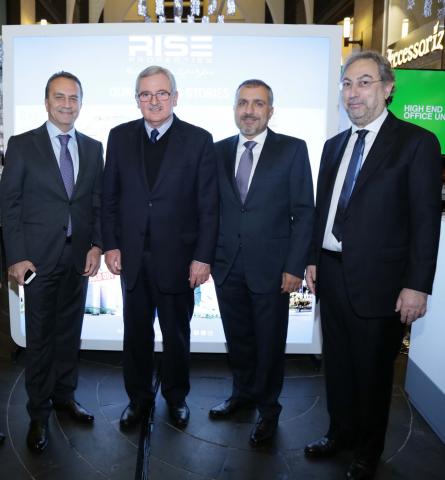 RISE PROPERTIES, one of Lebanon's leading real estate development companies, recently marked its footprint as a member in REDAL (Real Estate Developers Association in Lebanon) participating in the first real estate festival held at Beirut Souks from 16 December 2016 till 8 January 2017.
RISE PROPERTIES introduced its projects to the market, where the full team was deployed, including their top management and knowledgeable sales people, who provide prospective clients with all the necessary information encompassing project details, payment schedules, facilities, and amenities.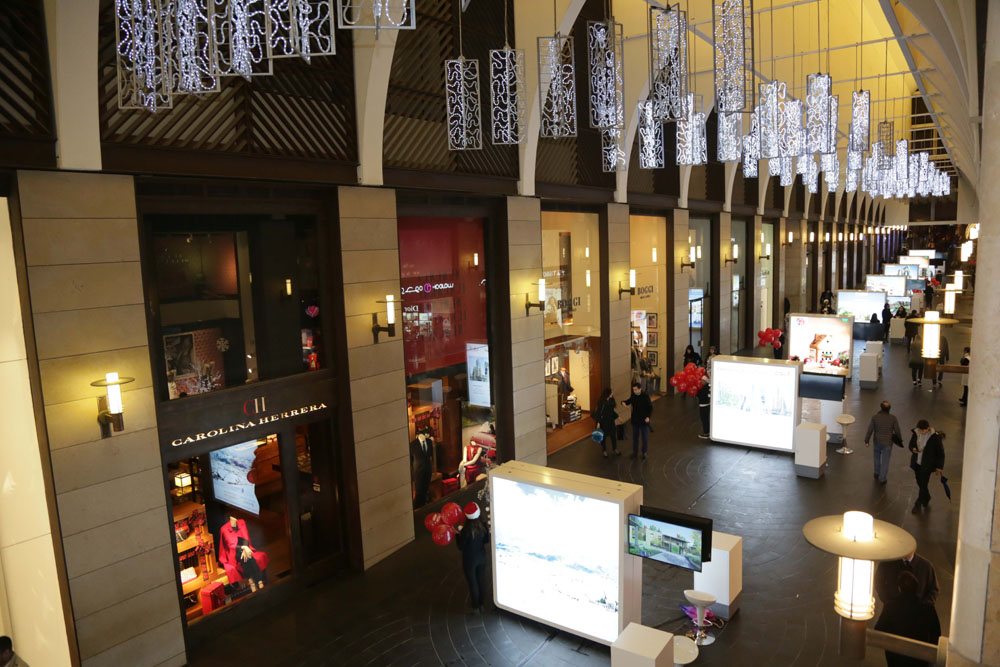 REDAL is a non-profit organization established in February 2013 that seeks to be the representative body providing effective leadership in the advancement of the real estate industry and contributing to the development of Lebanon as a country of distinction. Through this new membership in REDAL, RISE PROPERTIES will benefit from several advantages and boost its position among the competitors in the real estate sector.
REDAL will be offering RISE PROPERTIES a wide range of services such as: Dealing with real estate development affairs and representing the real estate developers in the official, banking and media sectors, following-up with the real estate sector's problems and finding appropriate solutions with the official and non-official stakeholders, consolidating the relationship and the confidence between the developers and the potential clients, organizing advertising campaigns in the Lebanese real estate market nationally and internationally, participating in international exhibitions, and providing accurate, scientific and recent statistics to the companies.
Commenting on the occasion, Mr. Claude Sakr, Vice President Sales and Marketing stated: "Becoming a member in REDAL is a milestone achievement. We are very proud to be a market leader in the real estate sector in Lebanon, with six big projects that are achieving great strides in the market. This proves that we do not simply offer consolidated concrete, we offer a whole new sustainable living experience through uniqueness and unparalleled projects in prime locations.  "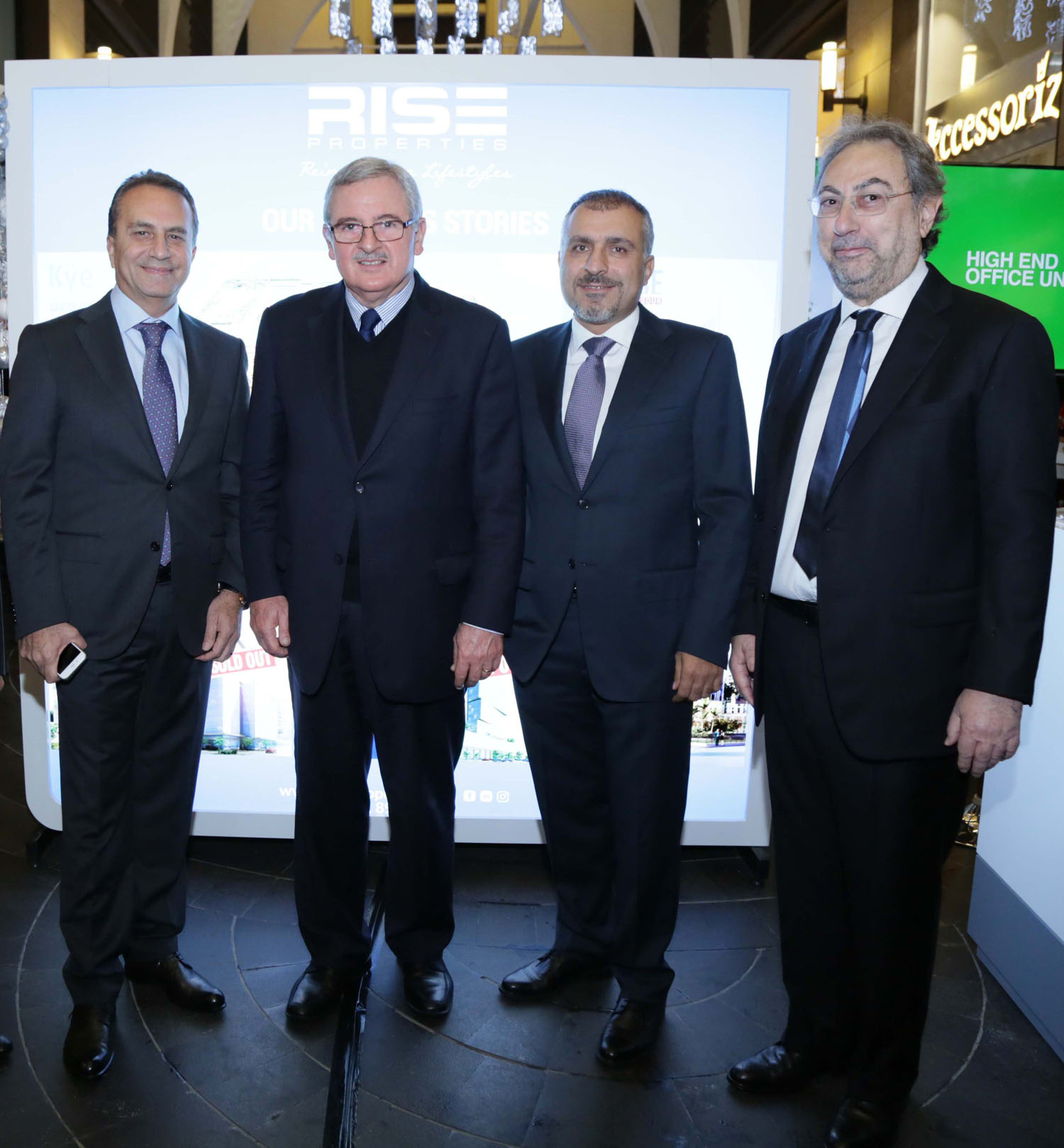 It's noteworthy that RISE PROPERTIES develops and invests in its own portfolio. Since its establishment in 2008, Rise Properties has developed high-end commercial, residential and retail projects along with a Mega BeachFront Resort, for an approximate total value of $500 million.
Rise Properties' senior management and staff are determined to constantly reinvent people's lifestyles through their broad knowledge of the local and regional markets; as well as their wide-ranging experience in real estate and economic development, construction and property management.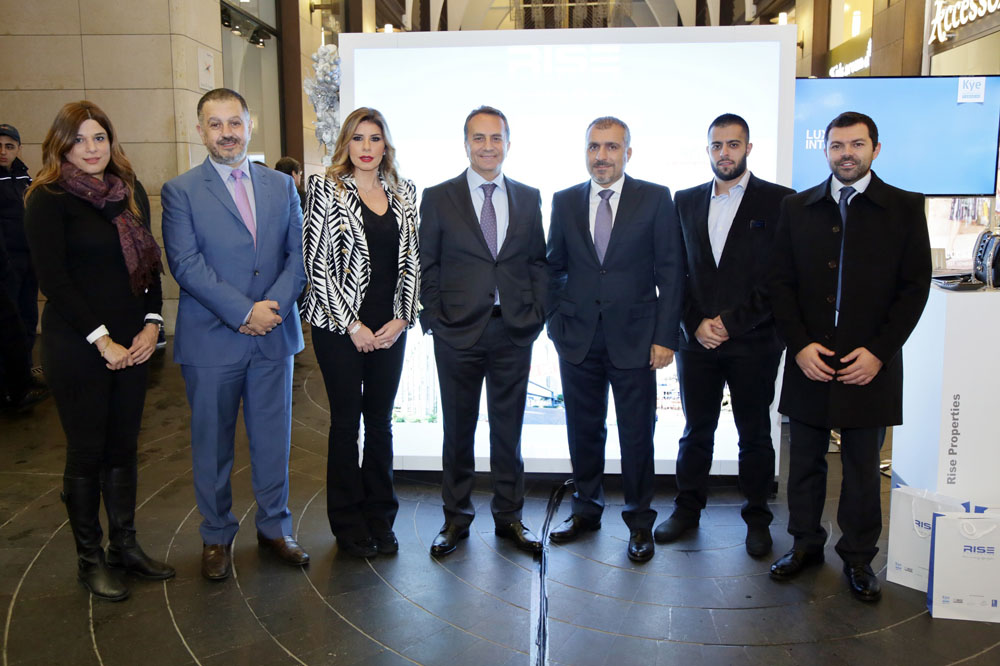 Rise Properties Top Management Team
RISE PROPERTIES is achieving great strides with six main projects (Strassco Tower, Z208, Marina Gate, 50RISE, Clover Parks & Kÿe). Three of them are fully sold (Strassco Tower, Z208, and Marina Gate), Two of them are completed and delivered (Strassco Tower & Z208) and Four are under construction – Kÿe, the largest and most unique resort across the region with more than 40 amenities that has already sold over 50% of its chalets and Marina Gate, a prodigious commercial tower located on Dbaye Highway, as well as Clover Park, a residential project in Horsh Tabet which is on the brink of being fully sold. Notwithstanding, 50RISE, located in the heart of new Jdeideh is the tallest commercial tower in Lebanon. In light of all these great projects, RISE PROPERTIES has positioned itself for commitment to excellence, meticulous attention to details and impeccable client support; hence, becoming one of Lebanon's most dynamic property development companies.
Categories