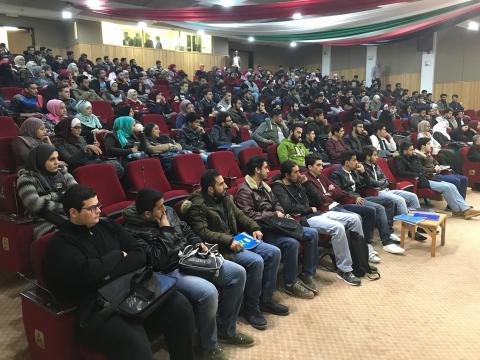 Initiative forms part of organisation's academic engagement program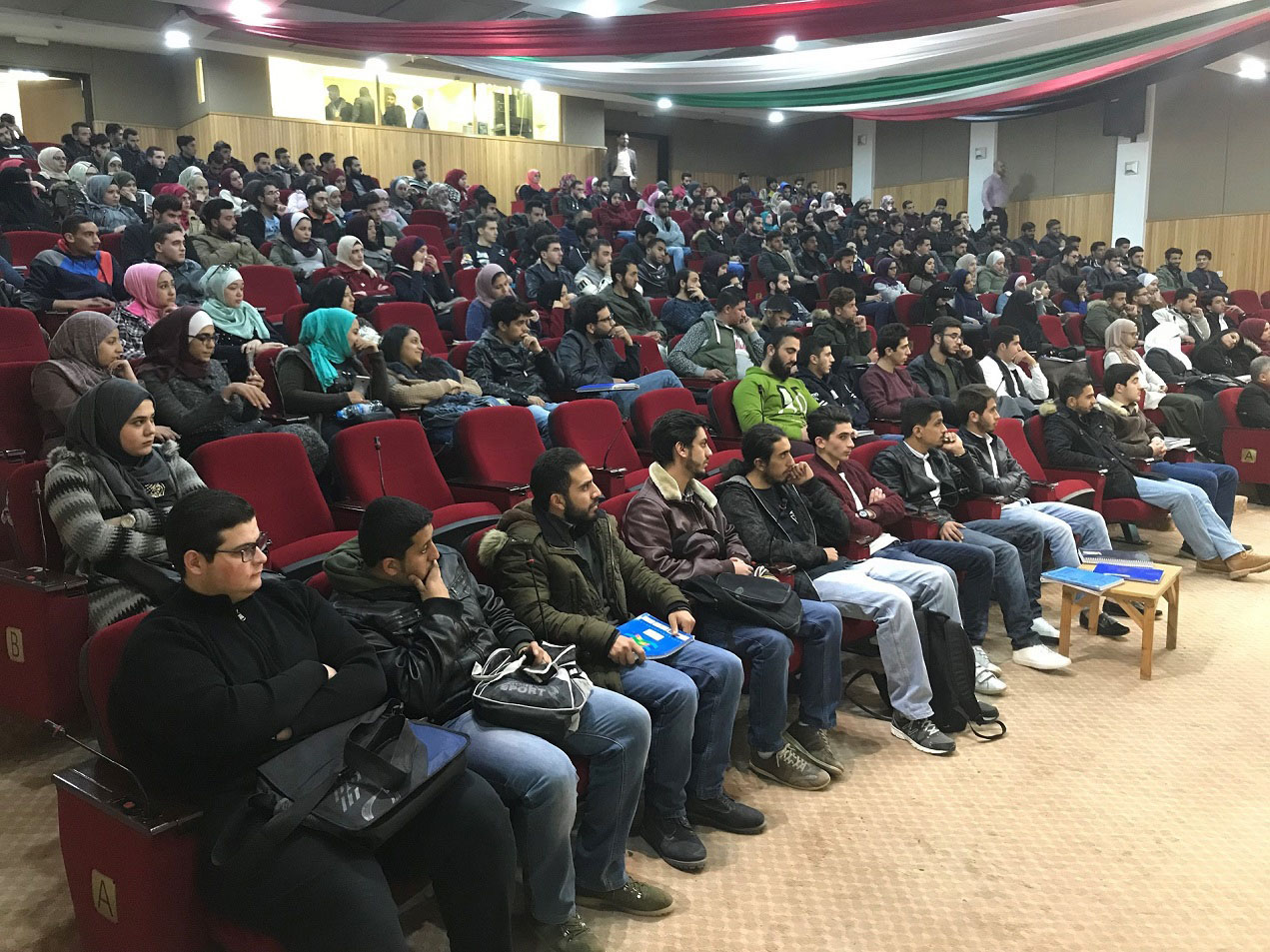 during one of RIPE's academic engagement sessions with students of the universities in Jordan
The RIPE (Réseaux IP Européens) Network Coordination Center (NCC) has recently organised the seventh in a series of interactive meetings and workshops at three universities in the Levant - Saint Joseph University in Lebanon, Al-Balqa and Yarmouk Universities in Jordan. The workshops are part of the non-profit organisation's commitment to engaging the academic community in enriching their understanding of topics related to the technical fundamentals that allow the Internet to function and grow, such as the implementation of Internet Protocol version 6 (IPv6), a global initiative to upgrade the Internet sector.
Paul Rendek, Director of External Relations for the RIPE NCC said: "Our academic engagement initiative aims to promote cooperation with various academic institutions as part of our information awareness program with stakeholders regarding the latest technological developments surrounding the Internet system. Our engagement with the universities includes workshops and lectures for the students, as well as support for faculty and university researchers through funding their Internet projects."
The Jordanian universities also explored cooperation opportunities with the RIPE NCC to establish a specialised center for online distance learning. The RIPE NCC has expressed its readiness to cooperate in distance learning projects for various academic disciplines, and its willingness to explore how the university could benefit from many other services provided by RIPE NCC through training, lectures and workshops specifically designed for students.
Dr. Ziad Al-Saad, Vice President for Academic Affairs of Yarmouk University, Yarmouk University, noted: "We are keen to strengthen cooperation with various educational and technical institutions to elevate the level of academic education in the university and support our efforts towards the e-learning and online distance education. We discussed the possibility of establishing a specialised center for online distance learning, especially in light of globalisation via the Internet, and moving towards a knowledge-based economy. We look forward to benefitting from Internet services in the field of distance learning in various academic disciplines."
Dr. Khalaf Khatatneh, Vice Dean of Prince Abdulrahman bin Ghazi College of Information Technology at Balqa University, said: "We aim to participate in all training courses and workshops to enhance cooperation with various educational and technical institutions to further develop the university's academic system. We thank and appreciate RIPE's initiatives in empowering students and researchers who like to showcase their work and research using the internet, as well as utilize the services provided by RIPE in the field of learning, that effectively support faculties to understand the subjects related to basic technical knowledge on how the internet works."
The RIPE NCC also took the opportunity during these interactive meetings and workshops to introduce the RIPE NCC Community Projects Fund and the RIPE Academic Cooperation Initiative (RACI) to those interested in showcasing their Internet-related research. RACI provides funding for students and researchers to present their work in front of some of the leading technical figures in the Internet world. Their work is also published on RIPE Labs for community feedback.
As for those looking for fresh research topic ideas, the RIPE NCC pointed them to RIPE Atlas - a global, open, distributed Internet measurement platform - and RIPE NCC Hackathons, which provide an opportunity to work alongside network operators, developers, and the local Internet community in developing innovative new tools.
The RIPE NCC has a diverse online course portfolio offered through the RIPE NCC Academy and online webinars. The RIPE NCC is currently working to meet the requests from universities and faculty members to develop more e-learning modules based on the topics discussed at these face-to-face sessions.
Categories