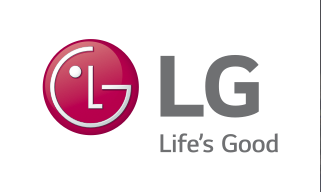 We know that LG is committed to provide its clients with best product values. And it also aims to extend this value to social contribution by finding ways to give back to the community. How does LG support local communities across the world?
It comes without a doubt that like every business, LG's main goal is to expand business by proving best value to our customers. Indeed, LG sells consumer electronics products to local communities all over the world, aiming to enhance people's lives with LG products. As a global corporate citizen, LG believes in the importance of added value, offering consumers products that cater to their needs while also giving back to their communities and supporting them in times of need. Having said that, LG Electronics make efforts in developing technology that cares, building partnership based on trust, and sharing with others in order to create a better world for the people. The company is committed to create shared value and create a better society, highlighting the brand's CSR tagline "Life's Good with LG".
What are the CSR initiatives that LG carried out to help Beirut in response to Aug 4th Port Blast?
In the aftermath of this tragic blast, LG Electronics' response was on two fronts: helping its local employees and helping the local community as a whole. With all its subsidiaries, LG RHQ sent supportive video messages to Lebanon branch and LG management offered to support its local branch employees that were affected by the blast through numerous employee aid initiatives. LG also executed two major CSR initiatives to support the local community. The first one is in partnership with our local consumer electronics distributor in Lebanon, Sealco, as well as Caritas Lebanon. The second initiative isin partnership with the Lebanese Red Cross. 
Can you tell us more on LG- Sealco CSR initiative in partnership with Caritas?
As a first initiative, LG electronics and its official distributor of consumer electronics in Lebanon, Sealco, have partnered with Caritas Lebanon to help most vulnerable families by changing their damaged home appliances with state-of-the-art new LG products, including TVs, Fridges, Washing Machines, microwaves and air conditioners. LG and Sealco strategically partnered with Caritas Lebanon to ensure fair selection of the families that will benefit from this donation based on their expertise.
Aside from the 1st CSR initiative with local distributor & Caritas NGO, LG Electronics also carried out a 2nd CSR initiative with Lebanese Red Cross. Can you tell us more on it?
With the goal of supporting once again the Lebanese community, to deliver relief and comfort to the affected families, LG Electronics donated $60,000USD to the Lebanese Red Cross to support its Beirut Crisis Response plan that was implemented as a long-term response to the tragedy.
What pushed you to engage in those CSR initiatives?
The Beirut Port explosion has had a cruel impact on the Lebanese population. Hundreds of people died, thousands were wounded and 300,000 were left homeless. In one second, people lost their homes, their loved ones, and their beloved capital. It goes without saying that, as an international brand, we took it as our responsibility to do everything to help in any way we can, to show Lebanese people that they are not alone and the whole world is standing by their side. With that purpose in mind, we have decided to partner with Caritas Lebanon and the Lebanese Red Cross to help the most vulnerable families rebuild their homes and regain their everyday lives, one step at a time.
Your closing note, what would you like to say to all our fellow Lebanese citizens that are reading this interview today.
We know these are challenging times - the explosion, the pandemic, the economic crisis. We want to help in any possible way. I hope these initiatives show our commitment to support the most affected families, reminding them that they are not alone. Let's overcome these difficulties together.
Categories