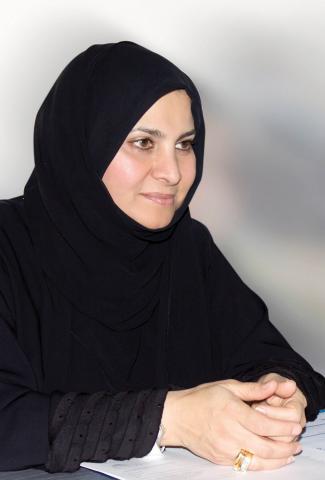 Group announces series of waste management-centered nationwide events for 2017
The Emirates Environmental Group celebrated its 25th year of sustainability in 2016 by surpassing its annual targets for the collection of aluminum cans, paper and mobile phones for recycling. The ambitious targets were achieved through the efforts of more than 1,500 UAE-wide entities representing all segments of society. The overall target for the year leaped with daily collections as part of EEG's broader efforts to combat adverse effects on the environment and promote recycling to positively impact climate change and pollution control.
Habiba Al Marashi, Chairperson of the Emirates Environmental Group, said: "Various campaigns launched by EEG have witnessed a steady rise in the participation not only of community members but volunteers from various industry sectors as well as who share our goal of preserving the environment, resulting in the successful attainment of the target." Al Marashi has urged the community to value the benefits of recycling and work towards achieving the overall objective of zero waste to landfills.
EEG vigorously promotes its established waste management and recycling campaigns and programmes, encouraging the collection of paper, plastic, glass, mobile phones, and toner cartridges in order to popularize the recycling industry and underline its importance throughout the UAE. Since the inception of its waste management and recycling campaigns and programme in 1997, EEG has managed to avert 63,171 metric tons of CO2 equivalent (MTCO2e) emissions, save 95,452 m3 of landfill space, and prevent almost 279,170 trees from being cut down.
EEG continues its dedication and willingness to give back to the environment in line with the designation of 2017 as the 'Year of Giving' by H.H. Sheikh Khalifa Bin Zayed Al Nahyan, President of the UAE and Ruler of Abu Dhabi. It will conduct year-round events specially designed for waste management that will encourage the active participation, commitment and cooperation of government entities, hotels, private sector organizations, educational institutions, and individual families towards the collection of recyclables.
The Group's lineup of events will centre around waste management including One Root, One Communi-Tree, Green Call, Your Can For A Tree, Quick Race, Neighborhood Recycling Project, Recycle, Reforest, Repeat and Can Collection Campaign. Different events will be organized in the first and second half of the year.
Emirates Environmental Group (EEG): EEG is a professional working group devoted to protecting the environment through the means of education, action programs and community involvement.  It is the first environmental NGO in the world to be ISO 14001 certified and the only organization of its kind in the UAE with accredited status to the United Nations Convention to Combating Desertification (UNCCD) and the United Nations Environmental Programme (UNEP). EEG is the member of the UN Global Compact, the International Union of Conservation for Nature (IUCN) and the GEF-CSO Network.
For more information contact us: email: eeg@emirates.net.ae; Tel: 04-3448622; Fax: 04-3448677 and please visit our bi-lingual website: www.eeg-uae.org
Follow us on FB: eeg.uae; Twitter: eeg_uae; Instagram: EEG_DUBAI
Categories