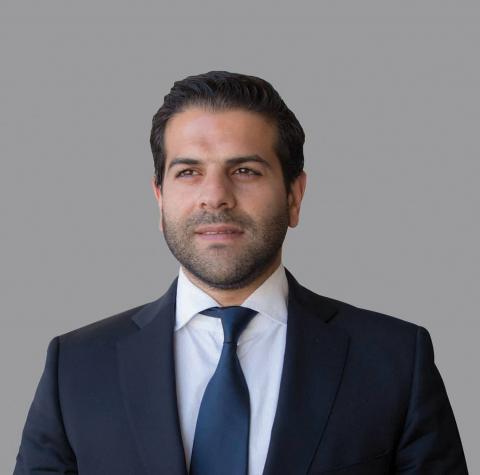 The gathering of industry experts and utility executives to discuss best practices to mitigate threats to grid security; Networked Energy Services announced as Platinum sponsor
The OSGP Alliance, the global non-profit association dedicated to promoting the adoption of the Open Smart Grid Protocol (OSGP) and infrastructure for smart grid applications, will organize the 2nd Annual Smart Grid Security Summit on May 22, 2017 at Grand Hyatt Hotel in Dubai. Networked Energy Services Corporations (NES), a global smart grid market leader with industry's leading Patagonia Energy Applications PlatformTM (EAP), will be the Platinum Sponsor of the security conference dedicated to utilities, regulators, ministries, consultants, researchers and vendors.
The energy sector is undergoing rapid transformation with the deployment of smart grids, which enables real time monitoring, fault detection, isolation and restoration, grid mapping, and automated reading as well as connections and disconnections. Therefore, it is vital to get a deeper insight on the security concerns as grids are a national asset and of critical importance for any country. The 2017 Smart Grid Security Summit will highlight information on the 'Threats' to understand the current and the future threat landscape and 'Approaches' to mitigate threats in the most effective and comprehensive way possible, supported by relevant 'Case Studies' from the field.
Bo Danielsen, Chairman of the OSGP Alliance said: "While we are aware of the multiple benefits of smart grids, now is the time to also focus on the security threats caused by modern communication and information technology doorways. Following an overwhelming response to the first edition of the Smart Grid Security Summit that took place in Poland in September 2016, we felt it appropriate to expand the discussion on security concerns, data leaks and vulnerabilities of smart grids in the ME region. In addition, the conference will offer the regional entities as well as other stakeholders a deeper insight on how smart grids can help in monitoring and managing the consumption of electricity and water resources for a sustainable future. We are confident that the conference will be a platform for brainstorming on issues critical to the region while contributing to its economic and environmental health."
"The governments in the Middle East and particularly the GCC have launched several initiatives to deploy the latest innovations in a bid to move towards a diversified economy. As the Platinum Sponsor of the second edition of the Annual Smart Grid Security Summit, we will throw the spotlight on potential threats that can arise from smart grids and ways to secure them through the latest available solutions. As the MENA region's fourth largest market with the highest near-term potential for smart grid infrastructure and smart metering solutions as per the 'Emerging Markets Smart Grid: Outlook 2016,' the seminar will be of particular significance for the UAE," concluded Michel Madi, CEO – Middle East, Africa & India, Networked Energy Services Corporation.
 The agenda for the annual Smart Grid Security Summit includes 'UAE Smart Grid Vision;' 'UAE Utility: A Case Study;' 'Banking Perspective on Security;' 'A Collaborative Approach to Grid Security: A Case Study of a Utility Vendor, Pentest Project;' 'NES Patagonia Security: A Practical Perspective;' 'Utility Case Study: Poland;' 'Utility Case Study: Sweden;' and 'Consultant's Perspective on smart grid Security.' This conference will conclude with a Panel Discussion on threats and approaches supported by real examples.
About The Open Smart Grid Protocol
The Open Smart Grid Protocol (OSGP) is a family of specifications published by the European Telecommunications Standards Institute (ETSI) used in conjunction with the ISO/IEC 14908 control networking standard for smart grid applications. OSGP is optimized to provide reliable and efficient delivery of command and control information for smart meters, direct load control modules, solar panels, gateways, and other smart grid devices. With over 5 million OSGP based smart meters and devices deployed worldwide it is one of the most widely used smart meter and smart grid device networking standards.
 About The OSGP Alliance 
The OSGP Alliance, founded in 2006 as the Energy Services Network Association (ESNA), is an independent global, not-for-profit association that promotes the adoption of the Open Smart Grid Protocol (OSGP) and related services and infrastructure for smart grid applications. Members include utilities, software, hardware and service providers, and solution integrators that share a common goal and vision for promoting open standards for energy demand side management, smart grid and smart metering systems. More information about the OSGP Alliance can be found at www.osgp.org.
About Networked Energy Services Corporation (NES)
Networked Energy Services Corporation is a global smart energy leader in the worldwide transformation of the electricity grid into an energy control network, enabling utilities to provide their customers with a more efficient and reliable service, to protect their systems from current and emerging cybersecurity threats, and to offer innovative new services that enable active, intelligence use of energy. NES was formed as a result of the spinoff of Echelon Corporation's Grid Modernization Division in October 2014. NES is headquartered in the US with R&D centers located in Silicon Valley, North Dakota and Poland, and sales offices throughout the world. NES' smart grid technology is used in nearly 40 million smart meters and other smart end devices around the world. NES is a member of the OSGP Alliance, a global association of utilities and smart grid companies, which promotes the Open Smart Grid Protocol and cooperates to provide utilities greater value by enabling true, independently-certified, multi-vendor interoperability based upon open international specifications and standards. You can find out more information about NES, its Patagonia Energy Applications PlatformTM (including grid management software, distributed control nodes, and smart meters) and services at: www.networkedenergy.com.
Categories