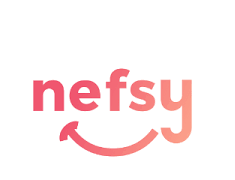 Helping the hungry one click at a time, purchase-with-purpose F&B app, Nefsy, has now launched in the UAE.
With support and in campaign-collaboration with Dubai Government and Red Crescent Islamic Affairs, Nefsy offers users the opportunity to give back to those in-need while availing exclusive dine-in deals from popular eateries in the UAE, such as Applebee's, Motomachi, Urban Seafood, Steakanji and many more.
In a bid to not only feed the hungry, but drive the region's dining economy, Nefsy aims to boost footfall to various UAE restaurants through the app, provide the general public discounted meals in a tough economy and give back to those in need through a single user-friendly platform, is now available on iOS and Android.
All users have to do is download the app, register, browse through top UAE restaurants and cafés, select their dine-in discounted meals, and enjoy their dining experience with complete knowledge that their purchase helps another in-need.
Nefsy users, or, 'Nefsynators', also have access to an added app feature that allows them to gain rank on the platform based off of the number of meals they have purchased, equating to the number of lives these purchases have impacted. These rankings will allow users to wholly understand the objective of using such an application, emphasizing its important, which is tied to a CSR initiative. The app allows users to see the difference they are making around the world through simple acts. Nefsy will also be sending digital certificates to users every time they purchase a certain amount of meals through the application, congratulating them and highlighting the number of individuals they have fed.
"World hunger is an evident issue for years and helping out in the smallest of ways may not end the problem altogether, but will contribute to effective change," quotes Nefsy's Founder, Khaled Diab. "The conceptualization of Nefsy stemmed from a need to make a difference to not just the community that we live in, but also from the need to give back to communities, families and individuals who don't have easy access to meals and sustenance. The power of offering everyday users to make a change through short and simple steps is often underestimated, but is what drives apps like Nefsy to enter the market and give the community an option to make a change, to make a difference. Nefsy also puts the user in mind by offering discounts at beloved dining spots – a win-win situation for all and a step closer to positively impacting lives."
For more information, visit www.nefsy.com.
Categories