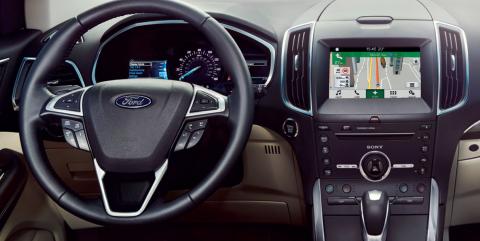 Full Arabic support – including map, menus and voice guidance – as well as a Mecca compass, and 3D support with landmarks. Integration of Android Auto, Apple CarPlay and Siri Eyes-Free also available
More than 3.5 million POIs included in new SYNC3, over 3.5 million kilometres of road, with free map updates for five years, and the intelligence to locate petrol stations when the vehicle is low on fuel
Launching this winter, SYNC3 will be rolled out in the Middle East, to be available on most 2017MY Ford vehicles
The latest generation of Ford's innovative communications and entertainment system is set to make its Middle East debut as the high-tech new SYNC®3 is launched on most 2017MY models. In addition to other new languages, Ford's SYNC3 will support Arabic for the first time – both text and voice activation – enabling simpler control for Arabic-speaking drivers.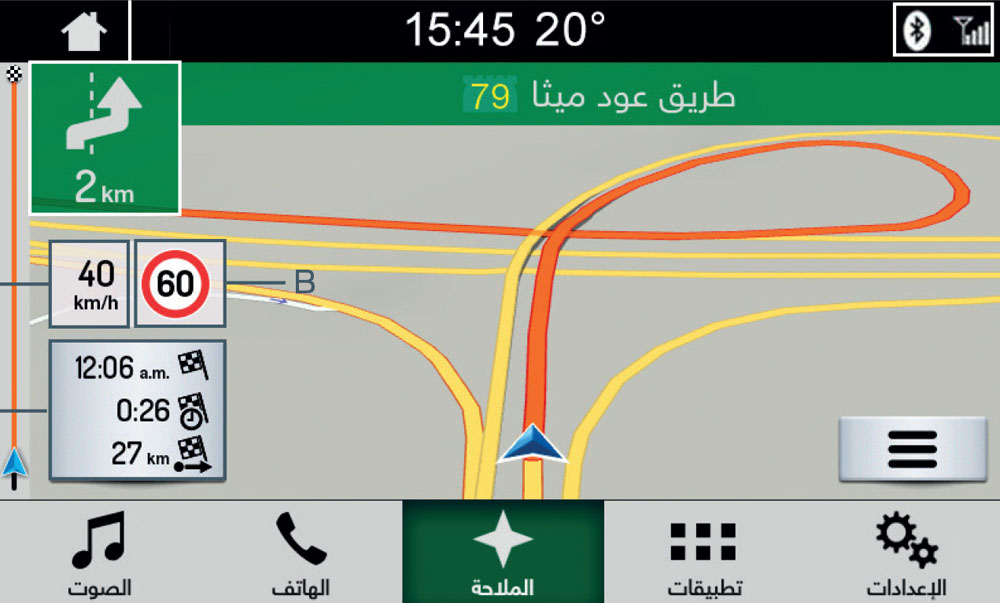 Ford SYNC® already enables drivers of 15-million vehicles worldwide to voice-activate essential in-car features, greatly improving ease of access to numerous phone and multimedia functions. The system has also made a significant contribution to driving safety, enabling drivers to remain focused on the road while accessing the vast range of available communication and multimedia features. For the third-generation system, Ford has drawn on more than 22,000 comments and insights gained from research clinics and surveys to ensure the new version is the most customer-centric designed system. Simplifying the user experience by putting the audio and phone options customers use most at their fingertips, SYNC 3 has been further improved through increased processing power and a reduction in the number of steps required for a command. With pinch-to-zoom and swipe gestures, SYNC3 provides customers with a high definition experience of the eight-inch touch screen that is similar to smartphone screens, thus making it easier and more intuitive to use.
"SYNC3 brings to life even more innovative new ways of staying connected on the move," says Kalyana Sivagnanam, vice president marketing, sales and services, Ford Middle East and Africa. "SYNC3 is designed to complement modern smartphones, with an intuitive touch screen and an exciting array of new features, is significantly faster, and offers a higher resolution interface that is simpler, and easier to read and use than its predecessor. For customers in the Middle East, considered to be among the most connected customers in the world, this is a substantial step to staying connected on the move."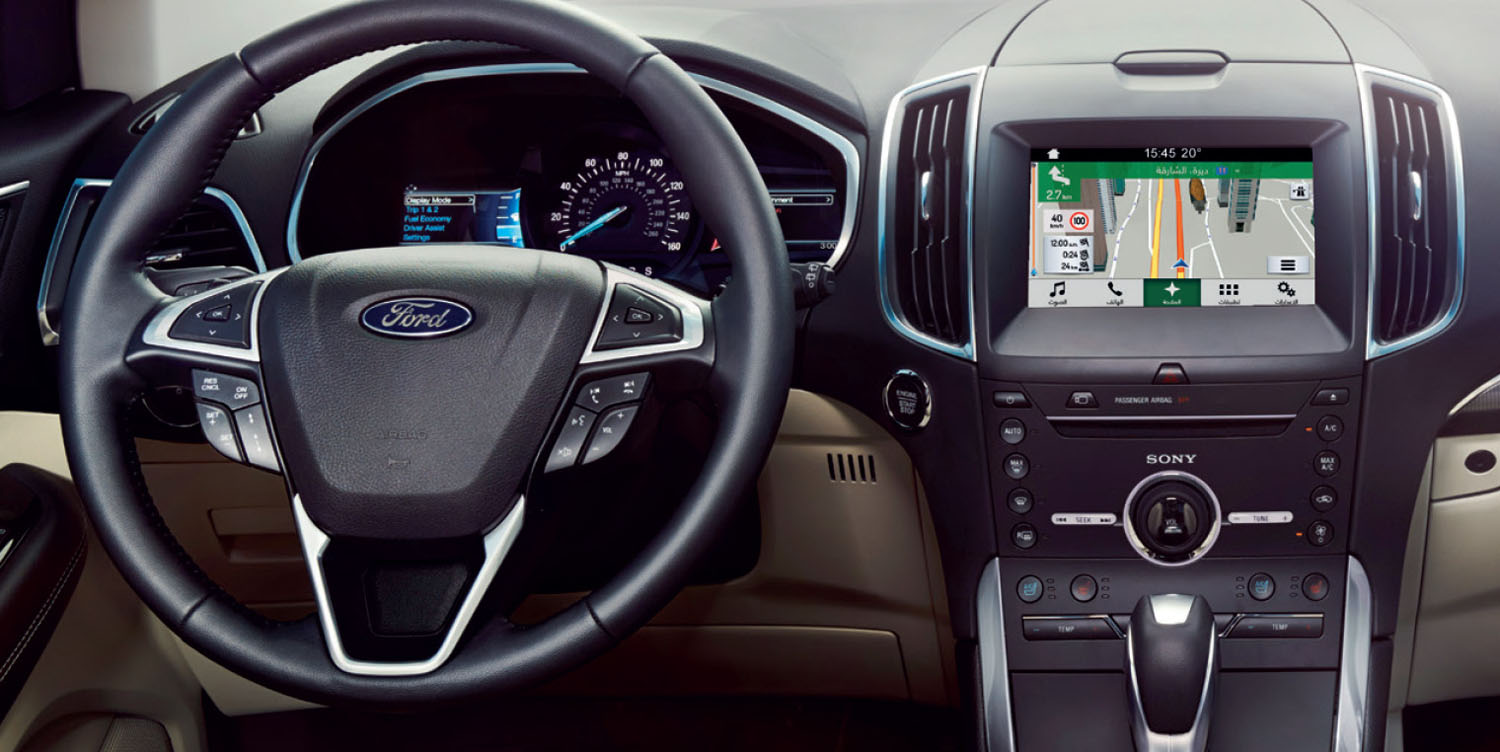 More Features
Smartphone integration has been stepped up with several fantastic new features, including Apple CarPlay*, which allows iPhone users to make phone calls, access music, send and receive text messages, and get directions optimised for traffic conditions via voice control while the drivers' eyes stay focused on the road. The system is also compatible with Siri Eyes Free which allows for easy access to Siri with iPhones connected via Bluetooth. Android users will be able to activate Android Auto*, which makes the platform's apps and services such as Google Search, Google Maps and Google Play Music accessible in a safe and seamless manner through SYNC3.
More than Navigation
Navigation sees a greatly-improved system, including 3D support with landmarks, a Mecca compass, and enhanced junction view providing detailed lane visuals and guidance. Navigation also auto zooms out when the next manoeuvre is more than three kilometres away to making it easier to see the full route. SYNC 3 also provides full dead reckoning support – which means being able to navigate even after the loss of GPS signal – unlike smart phone navigation apps in the region. The navigation also includes more than 3.5 million "points of interest", and over 3.5 million kilometres of road. Even the idea of getting lost should be a distant memory, thanks to free map updates for five years – a necessity for the ever-changing landscape of the Middle East.
One of the main highlights is the Smart Fuel Indicator, for instance, when a vehicle is low on fuel and the navigation map is displayed; SYNC 3 will automatically show the positions of petrol stations on the map, making sure customers never leave themselves high and dry.
Ziad Chaaban, EES Engineer, Product Development, Ford Middle East and Africa, added: "SYNC3 now offers unique features for the Middle East, like user ability to control media and climate, via their Bluetooth-connected phone, just by speaking to SYNC. Of considerable importance to Middle East customers is the language choices for SYNC 3 navigation, which includes Arabic for the very first time, while customers will also have the opportunity to update their maps – free for five years – from the comfort of their own homes." *Some of the licences for Apple CarPlay and Android Auto are still being finalised for official release in the collective Middle East and Africa region, and therefore will be introduced as they become available in market.
Categories