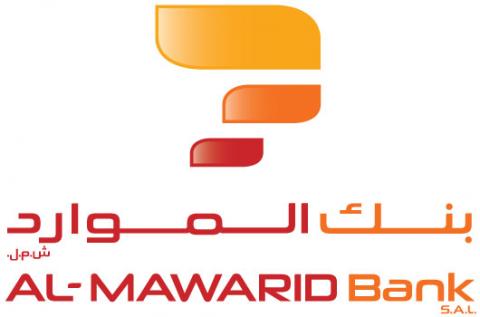 Al-Mawarid Bank is once again confirming its leadership in the credit cards services in the Lebanese banking industry through the growth of the Bank's credit card department. This success was crowned with the Visa International 'Growth Award', in recognition of the Bank's efforts in growing the card's coverage.
In a statement, Al-Mawarid Bank expressed its pride for receiving this prestigious recognition and affirmed its determination to "continue to provide high quality banking services to its customers in accordance with the highest international standards" and its commitment to "continuous excellence of its products in general and its credit cards in particular." Nehla Khaddaj Bou Diab, Chief Operating Officer, said: "It is a great honor for Al-Mawarid Bank to receive this award from Visa International and to be recognized as one of the leading commercial banks and financial institutions in the region. She stressed that this new achievement underscores the commitment of the Bank to play an active role in the booming Lebanese banking sector, as it is keen on following the highest local and regional standards in the way of conducting business.
Mr. Nabil Tabbara, General Manager, VISA Levant said, "We are proud of the efforts of Al-Mawarid Bank in general as a distinguished banking institution, and most particularly for its efforts in issuing and promoting VISA Infinite cards, which clearly contributes to push the culture of electronic payment with a product known for its ease of use, safety and convenience, as well as additional benefits such as a 24-hour personal assistant and an attractive package of offers from the world's most prestigious hotels and additional benefits for cardholders. "
Al-Mawarid Bank had previously received several awards for excellence in the field of credit cards, including the Best Credit Card Services Award in 2017 from the World Union of Arab Bankers, and the Best Credit Card Design Award by Visa International for the "Black Card" in 2016.
Established in 1980, Al-MAWARID Bank succeeded in positioning itself as a leader in the banking industry in Lebanon and the Arab world, by maintaining its leadership over the years, through pioneering in unique products and services such as credit cards, which he was the first to introduce to the Lebanese market in 1995.
Categories