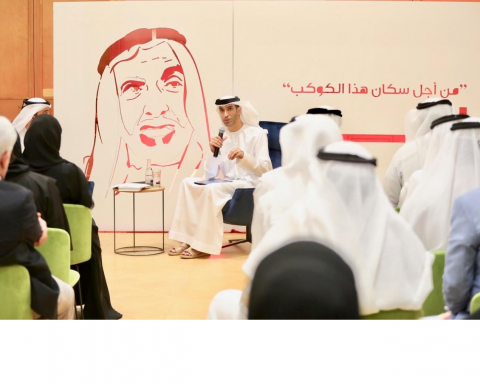 The Ministry of Climate Change and Environment (MOCCAE) organized a discussion on the book For the People of the Planet: Zayed – A Legacy in Sustainable Development. The event marked the arrival of the publication in leading book stores across the UAE – Borders, Jashanmal, Magrudy, and Kinokuniya – and online on Amazon.
The title was officially launched in September 2018 during a reception at the Consulate General of the UAE in New York on the sidelines of the 73rd Session of the United Nations General Assembly. Commissioned by MOCCAE and written by Graeme Wilson, the work is dedicated to the founding father of the UAE, late Sheikh Zayed bin Sultan Al Nahyan.
The publication chronicles Sheikh Zayed's journey from the post of the Ruler's Representative in the Eastern Region to his mammoth success with the falaj irrigation program and with harnessing solar energy to green the deserts across the UAE and countries further afield, to his emergence as a global champion of environmental sustainability.  
The book teems with stories that demonstrate how Sheikh Zayed not only transformed his own nation but also brought sustainable development to some of the poorest regions of the globe. Ahead of his time, Sheikh Zayed supported solar-powered water pump projects in Eritrea and Mali as well as geothermal energy projects in Indonesia, while investing in hydroelectric dams in Pakistan, Senegal, Egypt, Morocco, Jordan and dozens of other countries.
During his participation in the discussion, His Excellency Dr Thani bin Ahmed Al Zeyoudi, Minister of Climate Change and Environment, said: "One hundred years ago, the UAE's founding father, Sheikh Zayed, was born. He did not have many of the benefits we take for granted. There were no modern schools along the Arabian coast, and there was none of the infrastructure we are lucky enough to have today. And yet, over more than three decades, Sheikh Zayed emerged as one of the world's greatest philanthropists and statesmen, and a symbol of selflessness. His work spread across more than 100 countries and impacted the lives of several 100 million people around the world."
He added: "MOCCAE is proud to present the book For the People of this Planet: Zayed – A Legacy in Sustainable Development to the public. The title offers a glimpse of the life and times of this great statesman, whose legacy we uphold to this day."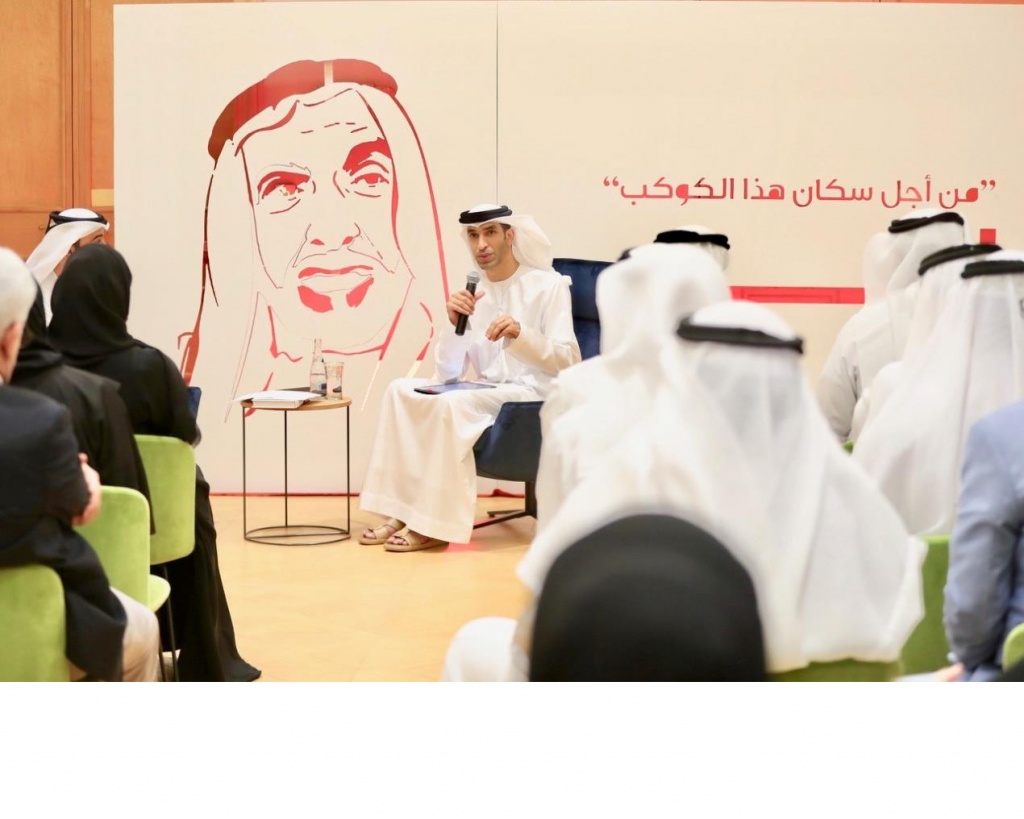 His Excellency Dr Al Zeyoudi noted that the most powerful takeaway from the book is the humility of Sheikh Zayed's actions. The great statesman had little regard for fanfare or global trends. Modest till the end, the thing he cared about the most was his connection to the land.
All proceeds from the book sales will fund initiatives of The Mohamed bin Zayed Species Conservation Fund.
Categories