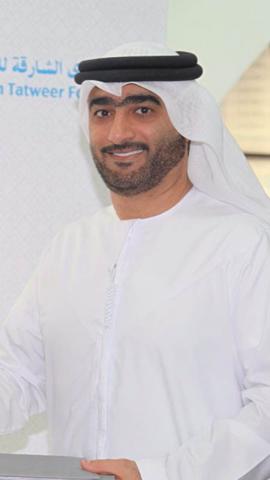 Sharjah Tatweer Forum reveals new line of programs and activities aimed at promoting innovation and creativity across various sectors
 As part of the celebration of UAE Innovation Week 2016 in Sharjah, a celebration of innovation for everyone in the UAE in line with the directives of His Highness Sheikh Mohammed bin Rashid Al Maktoum, UAE Vice President and Prime Minister and Ruler of Dubai, Sharjah Tatweer Forum (STF) has announced the launch of a new range of programs and activities that have been developed to help promote the concept of innovation and creativity across all relevant sectors. The new set of programs and activities demonstrates STF's continuing support for the country's national innovation strategy and UAE Vision 2021--bringing forth radical change in terms of raising productivity and promoting a level of national competitiveness.
According to STF, they will be initially offering, 'Innovation Management for Government Leaders,' a course covering the development of innovative and creative skills of young Emirati leaders, which will run from November 22 to November 24, 2016 at the Headquarters of the Sharjah Chamber of Commerce and Industry. The program includes essential components of the Global Innovation Management Institute (GIMI) Certification Level 1 program and covers application processes in developing government leaders and implementing innovation-based strategies. The program is available to UAE citizens and residents and will culminate with the distribution of accredited certificates from University of San Diego.
"STF has remained steadfast in its continuing commitment towards launching initiatives and programs that contribute to the ongoing efforts to promote innovation and creativity across all relevant sectors," said Jassem Albloushi, Chairman, STF. "We believe that innovation is an essential pillar of UAE Vision 2021, which is viewed as one of the vital factors in achieving sustainable development and transformation to a knowledge-based economy. Understanding how important innovation is, especially in the need to develop our future leaders, the STF is launching a wide range of new programs and activities aimed at creating more awareness and understanding of innovation. These programs will play a key role in building a vision and strategy that supports innovation—further developing a national manpower that can transform the country's visions and innovative concepts to daily working methods through using processes in support of the ideas from national entities."
STF was founded in 2005 through an Emiri decree issued by His Highness Dr Sheikh Sultan bin Mohammed Al Qasimi, Supreme Council Member and Ruler of Sharjah. The forum aims to introduce the most important global and local trends while reinforcing the role of young leaders and linking ties between the economic sectors to improve Sharjah and consolidate its position as a highly competitive emirate. STF's framework is based on several concepts, which includes innovation, economy knowledge, entrepreneurship, and support for innovative projects that serve as key tools towards comprehensive development, stimulating community outreach, volunteer work and CSR. The forum also seeks to promote fruitful cooperation with major consulting firms, research centers and international and local universities to ensure the improvement of future generations in the field of leadership and management.
Categories