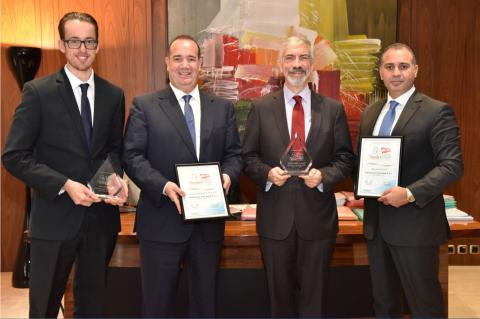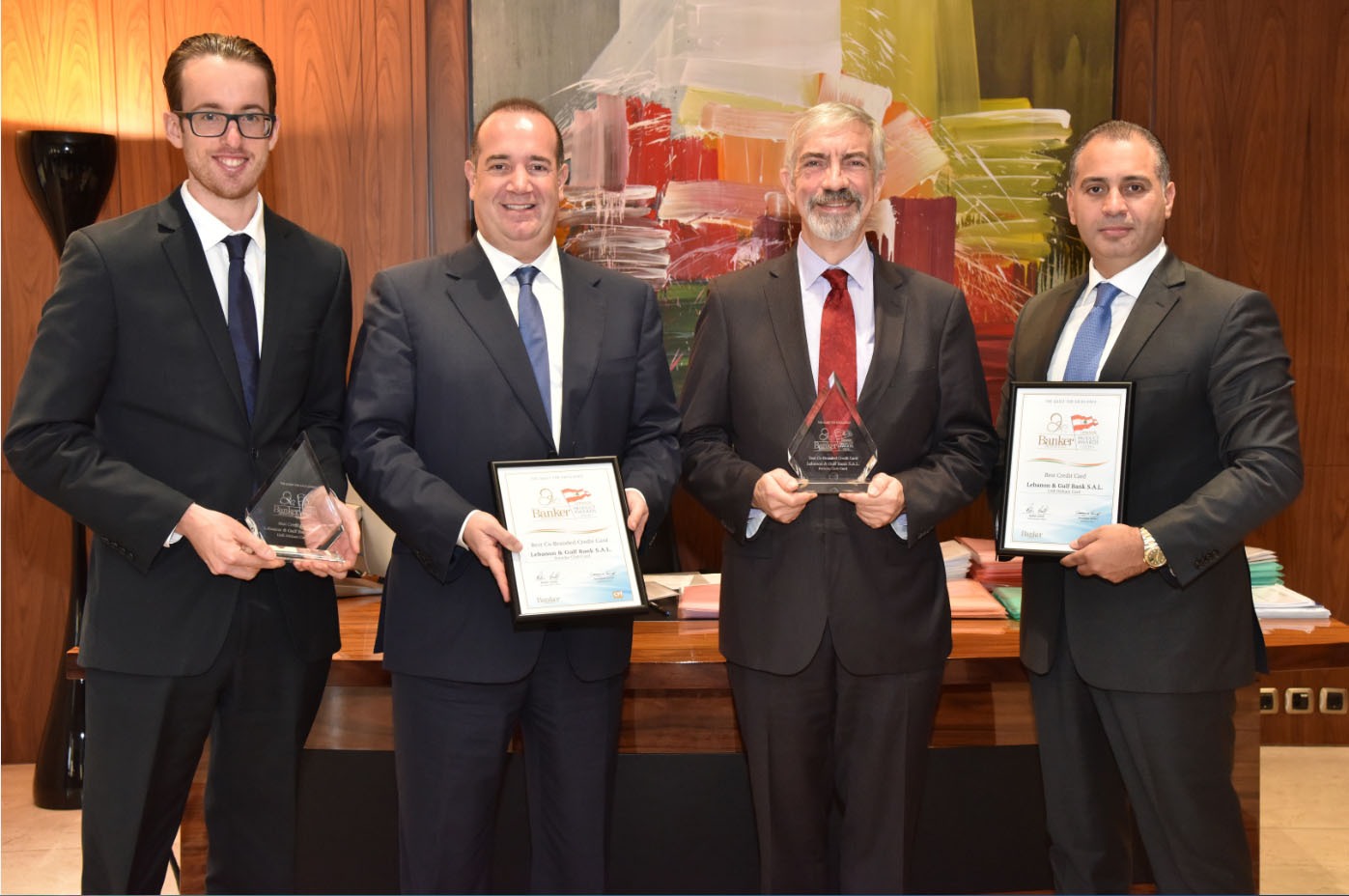 In recognition of its continuous efforts, LGB BANK s.a.l. established a distinct position among the biggest Lebanese banks, and recently won two awards: Best Credit Card and Best Co-branded Credit Card granted by Corporate Publishing International Financial (CPI Financial).
The Best Co-branded Card, is a World MasterCard credit card designed to offer privileged benefits to clients of high ranking. An extensive list of benefits accompanies this premium card, such as free enrollment in the LGB Miles and Rewards program, unlimited complimentary access to more than 500 airport lounges around the world, travel and medical insurance, up to $500,000, emergency medical other exclusive discounts. Offered at a very attractive price, the card is a differentiated product in the Lebanese market.
The Bank was also rewarded with the Best Credit Card. It is a Platinum MasterCard, providing its holders with security, exceptional customer service and global acceptance. There are various benefits to carrying this card, such as free enrollment in the LGB Miles and Rewards program, free access to VIP Lounges, free Priority Pass Card, as well as the same insurance benefits mentioned above. With no exchange rate fees and ability to deposit money in the same currency, this card makes the spending experience for the cardholders much more enjoyable and rewarding.
The Vice Chairman CEO of LGB BANK s.a.l., Mr. Samer Itani, expressed his pride saying: "The Bank is very proud to be granted these two awards by CPI Financial that is known for delivering the most relevant financial news and analysis to bankers and businesses throughout the Middle East and beyond, with full transparency, ensuring accurate reporting of the current economic situation, thus driving the region forward."
Following its recent pioneering achievements among the Lebanese Banking Group "Alpha" on the audited financial results, the bank was ranked first in the asset growth rate of 12.44%, second in the deposit growth of 10.9%, third in the growth of private capital that increased by 17.10%, fourth in the growth of loans that increased by 8.43%, and won the fifth place in the net profit growth rate of 13.14%. Additionally, the World Arab Bankers granted the bank the Banking Executive Award 2016 for the Best Bank Card in the Arab world. The bank also received the MEFTECH award for the best retail bank of the year and the prize of Best Financial Transformation by Banker Middle East. This proves that LGB BANK s.a.l. seeks to acquire various awards that showcase its success through its innovative and modern financial products offered in its 18 branches in Lebanon, a branch in Cyprus, and a representative office in Dubai, and through its highly secured and safe online banking services on mobile and web, in addition to a range of social media channels. Moreover, the bank's customers benefit from unprecedented services such as advanced loyalty program and night banking services, in addition to quality products such as foreign currency cards in UAE Dirhams, Turkish Lira, Saudi Riyal and Sterling Pound, as well as elite cards such as Black Card, Porsche Club Card and Yacht Card.
Categories