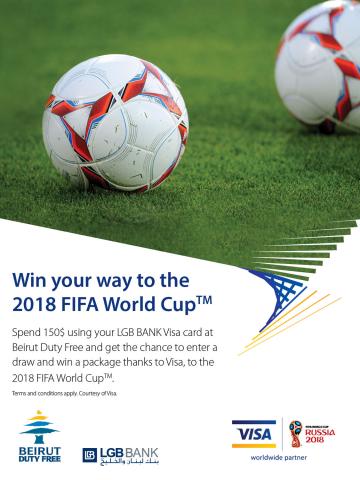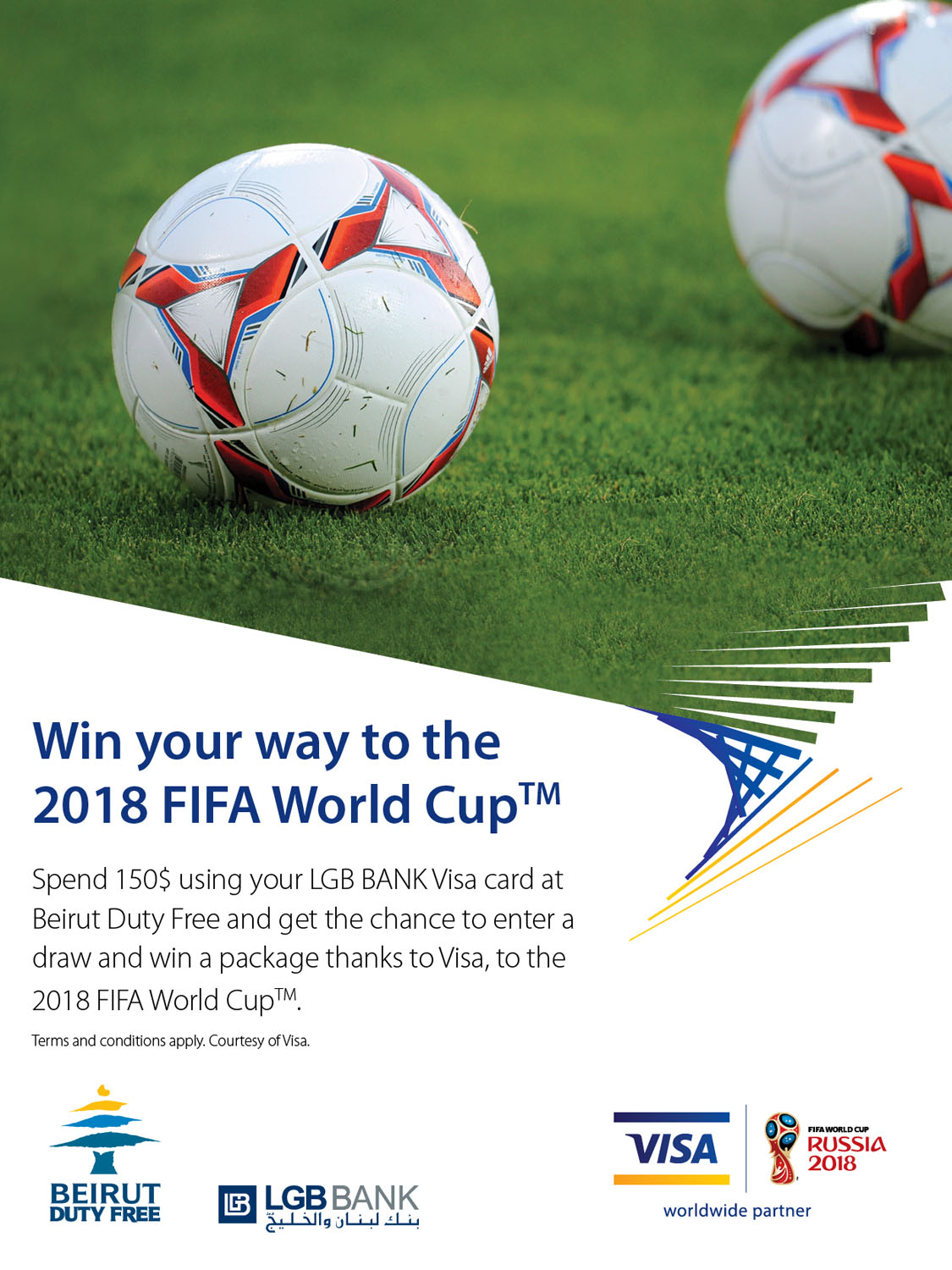 LGB BANK, in cooperation with Visa, announced a new offer for its cardholders to enter the draw to win a trip to Russia to watch the 2018 World Cup next summer.
With every $150 purchase using a Visa Card, at all points of sale at the Beirut Duty Free, cardholders will automatically enter the draw once. Additionally, Visa cardholders will also have the opportunity to double their chances and enter the draw several times when they spend bigger amounts on their Visa cards to win the FIFA packages for two people giving them the opportunity to watch matches from the group stage and quarter-finals of the World Cup. This offer will last till March 31, 2018.
The offer includes roundtrip tickets, airport reception and pick-up services, 5-days stay in the finest hotels, free breakfast, transfers to and from the hotel and the stadiums and last but not least a $ 450 Visa card.
Vice Chairman and CEO of LGB BANK, Samer Itani, made the following statement regarding the Bank's partnership with Visa, where he said: "The new offer is an appreciation to our customers as it gives them the chance to be a part of the major sporting event of 2018, and watch the most important football matches in the stadium."
Categories