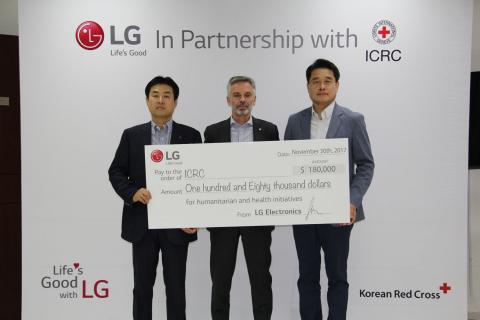 As part of the efforts towards upholding and supporting people in need, LG donates USD 180,000 to the International Committee of Red Cross (ICRC) in Syria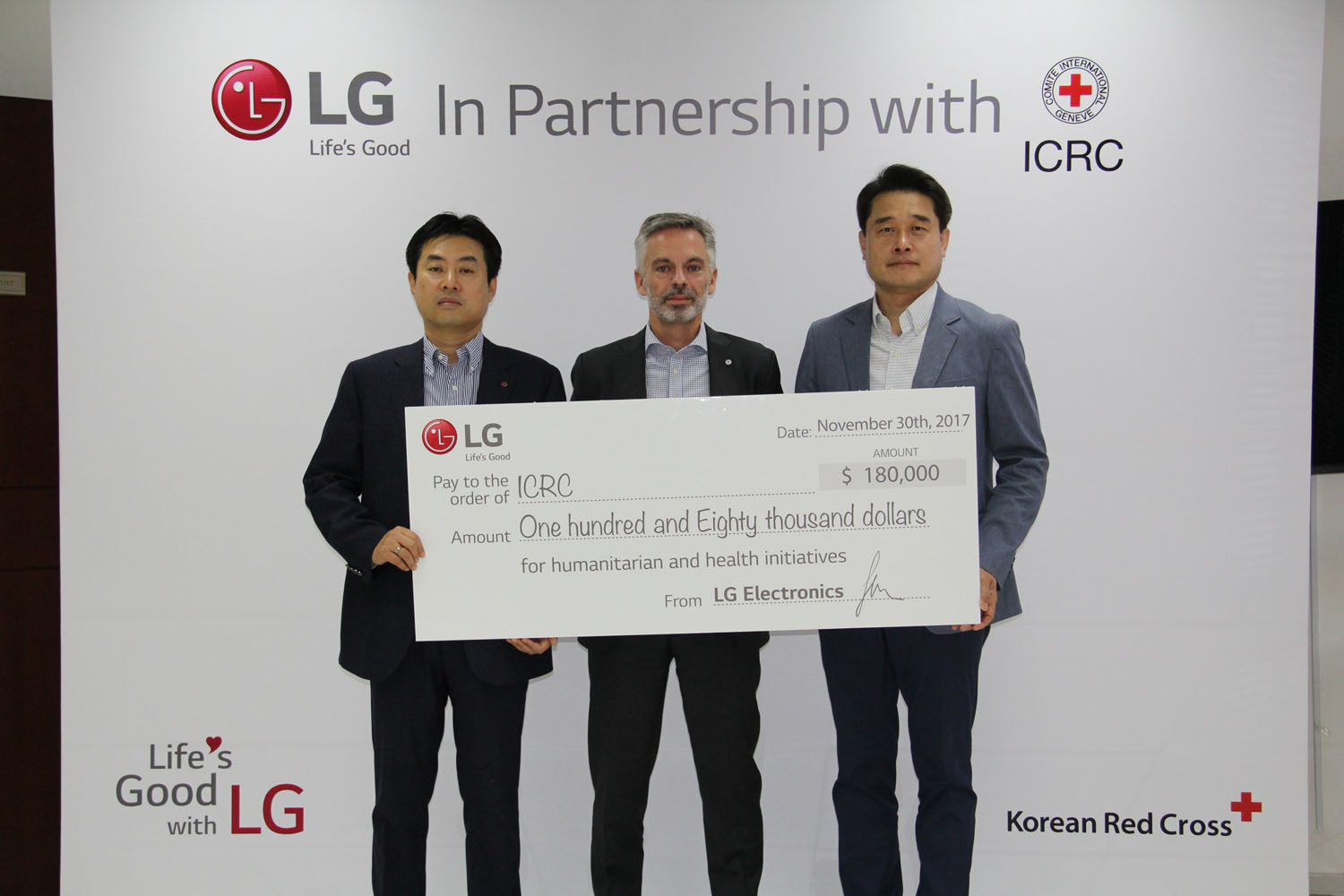 LG Electronics (LG) has been a long-term advocate of corporate social responsibility (CSR), and will continue to streamline its efforts to support humanitarian activities for many across the Middle East region. Staying true to its corporate social responsibility slogan – Life's Good with LG – the company aims to actively contribute and sustain integrated initiatives by supporting and engaging with various communities across the region.
Part of those initiatives include the announcement to support people in need with hygiene kits worth USD180, 000 in partnership with the ICRC.
The kit contains products suitable to provide the basic hygienic needs for a family of five in precarious situations for a period of one month.
The hygiene kit distribution, which includes a range of sterilization products and solutions, was initially launched to address the challenges faced by health-care service providers working with people in need, helping these communities by improving their living conditions and maintaining their general health.
On the basis of this, an agreement was signed in Lebanon by LG Electronics Levant office and the ICRC. The signing agreement was held in presence of executive members of both entities, including Vice President of CSR at LG Electronics Dae Sik Yoon; General Manager of LG Electronics Levant Hong Ju Jeon, along with the Head of ICRC's Lebanon Delegation Christophe Martin on behalf of the ICRC delegation in Syria.
Whether it is by supporting individuals with disabilities, victims of domestic violence, underprivileged youth, or families with limited access to basic needs or career opportunities, LG – through its empowerment pillar of CSR initiatives – supports many individuals trying to bring positive change to their lives and to the lives of their loved ones.
Commenting on the occasion, Dae Sik Yoon said, "We decided to launch this initiative as an extension of our corporate social responsibility strategy, which is consistent with the developmental goals and priority of the countries where we work. The initiative also reflects our culture of giving at LG and embodies our slogan of "Life's Good," realized not only through our electronics and technology, but also through our solutions aimed at upholding humanitarian efforts. Consequently, we are encouraging more members of the community to get involved in social work, thus increasing the amount of support given to the underprivileged."
LG Electronics continues to integrate social programs in its overall work, as part of national development priorities, and seeks simultaneously to leave a positive, sustainable impact on communities in which it operates. Every year, LG Electronics develops a comprehensive, strategic plan specifically for community work.
Categories