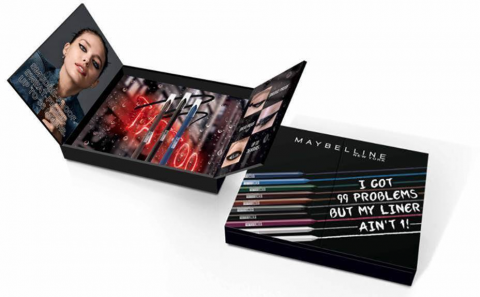 Say hello to beautiful bold eyes and get ready to unleash your inner feline, with Maybelline's new tattoo gel liner! The new sharpenable eye liner gel pencil is sure to become your new favorite product with its one-of-a-kind innovation: Smudge Proof. Sweat Proof. Up To 36 Hours.
Featuring an ingenious gel pencil tip, the water-proof Maybelline tattoo liner guarantees the smoothest application. Perfect for today's girl on the go, the tattoo gel liner was specifically designed to give every woman a no-fail and easy experience with flawless results. This latest makeup must-have promises to get your eye liner game sorted, featuring thick bold lines with a super resistant finish.
Maybelline's tattoo gel liner will be available in February across the GCC in three different colors including black, dark blue and brown. Richly pigmented and effortless, the eyeliners come in a sleek packaging that echo Maybelline's edgy and daring energy. It's all about super bold lids this season – express yourself with hot looks from New York made easy!
Categories