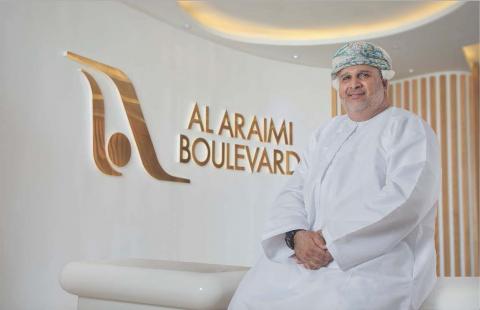 Al Araimi Boulevard poised to scale new heights of excellence at the behest of Al Zadjali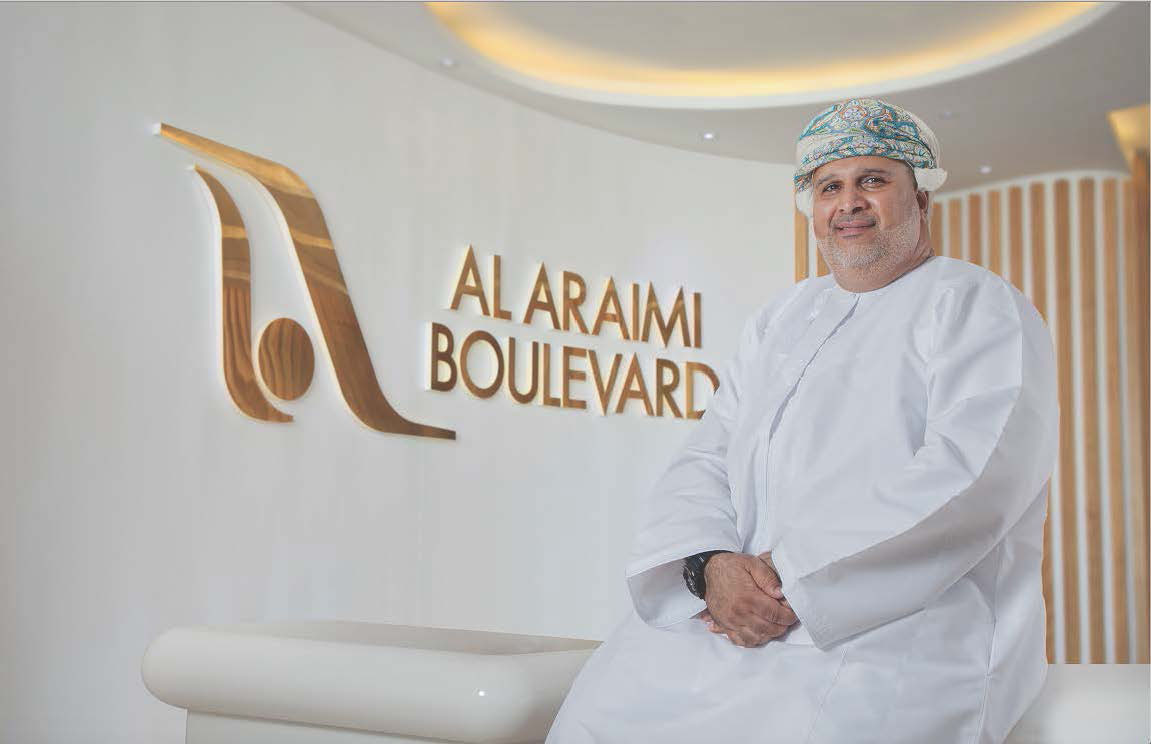 Al Araimi Boulevard (ABLVD), Oman's largest upcoming shopping, entertainment and lifestyle destination, and one of the Al Raid Group ventures, announced the appointment of Haifer Juma Hussain Al Zadjali as its new CEO. With 27 years of professional experience, Al Zadjali's strong team building, leadership, negotiation, client relationship and project management skills, along with a clear vision to succeed, make him uniquely qualified to lead the company into the future while contributing significantly to the Sultanate of Oman's efforts to boost upscale tourism and fueling its economic growth.
Shaikh Raid Bin Abdullah Al Araimi, Vice Chairman, Al Raid Group, said: "With his strong knowledge of the Sultanate and its ever-evolving market trends and demands, we are confident that Haifer Juma Hussain Al Zadjali is well-equipped to take the company to new heights. Furthermore, his deep understanding of legal and regulatory requirements within the Sultanate of Oman and networks in the Ministries and the Sultanate's corporate landscape will add great value to Al Araimi Boulevard in its journey forward."
Al Zadjali said: "As Al Araimi Boulevard continues its efforts to integrate the Sultanate's heritage with contemporary trends with a focus on Omanization. We are committed to ensuring the employment of Omanis in every industry, complementing the policy enacted by Government of Oman in 1988. The upgradation of the skills possessed by the Omani workforce through strategic planning and development of local human resources will remain my top priorities."
Adding further he said, "As the CEO it is important to have a clear focus aimed to boost the Sultanate's hospitality sector and complementing its economic diversification efforts simultaneously ensuring as successful and timely delivery of the ABLVD project. Adding further to my role as CEO, my focus area will be building and maintaining rapports with both employees and clients, that is highly essential for growth that is aimed to create the ideal work environment and the key to our success."
Possessing a diploma in management from the Institute of Leadership and Management – UK and B.A. in Banking and Financial Studies from the Arab Academy for Banking and Financial Studies and the College of Banking and Financial Studies (CBFS) in Muscat, Oman. Al Zadjali has more than two decades of experience in the Sultanate's banking sector. His proficiency in multiple languages enables him to have a broader outlook and will aid him in dealing with the Sultanate's diverse businesses and communities.
Categories