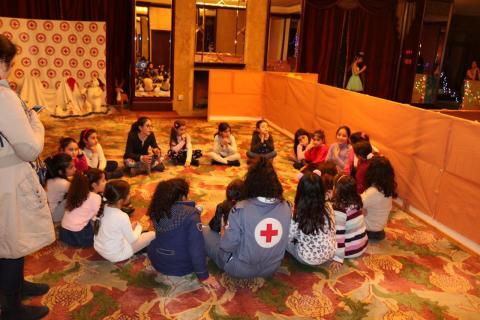 Giving meaning to Christmas season like every year
Beirut,:
Following its belief in spreading joy every Christmas season, Grand Hills, a Luxury Collection Hotel & Spa, celebrated this year by organizing a one-of-a-kind event, in collaboration with the Lebanese Red Cross Youth Center in Beit Mery, on December 27, 28, 2018 in Broumana. Christmas vibes reached the whole region and kids felt the happiness of the holidays for two days, enjoying the activities organized for this special occasion.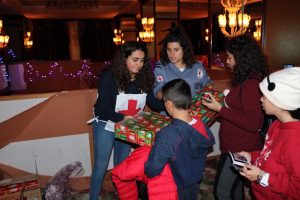 Kids aging between 6 and 10 gathered at the hotel and joined Santa for an evening full of fun. Games were created to draw a smile on all kids' faces and they were designed with the purpose of finding Aladdin and Pocahontas. Animation and entertainment were the highlight of the event on both days, spreading happiness and joy all over the region. Being the most wonderful time of the year, the season of love, joy and goodwill, Christmas at Grand Hills is celebrated annually in a unique way and always for a good cause, to add a little smile on people's faces, making them believe in this holy season.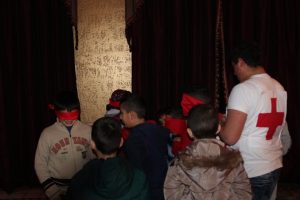 Commenting on the event, Mr. Adolph Spiro, General Manager at Grand Hills said, "Our main aim each year is to prove that the holidays season is a time for reflection and joy. At Grand Hills, we always make sure that our customers and the whole region is happy during this time, because nothing can take off the smiles on both kids and adults' faces, no matter how hard things can go. " Wrapping up the year will be celebrated at Grand Hills with an oriental fusion menu and open premium bar where guests will party on the beats of a DJ and entertaining performances, followed by a parade show at midnight. A belly dancer will spice up the evening and give all guests a glimpse of Lebanese New Year's celebrations. The New Year package at Grand Hills includes a stay at a superior room with breakfast and 20% discount on the New Year's Buffet Lunch on January 1, 2019.  
Categories