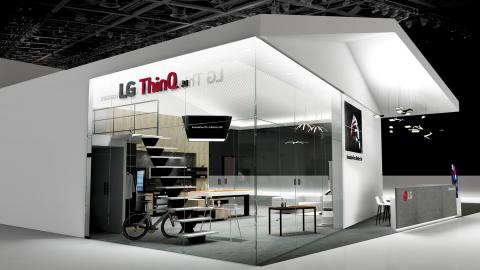 The Consumer Electronics Show (CES), one of the world's most influential tech expos, is like a gateway to the future, publicizing the newest tech gadgets to the world. This year, artificial intelligence, smart homes, and voice-control were all the rage, evocative of our favorite on-screen high-tech fantasies.
The Consumer Electronics Show (CES), the world-famous tradeshow held in Las Vegas earlier this month, is where brands come to display their biggest, brightest, and shiniest new gadgets in hopes of winning the attention of global media and hardcore fist-adaptors alike. Always future-forward, 2018's CES was no exception, displaying everything from life-saving useful tech like L'Oreals's UV detecting patch to some questionable innovations, like Kohler's NUMI voice controlled toilet.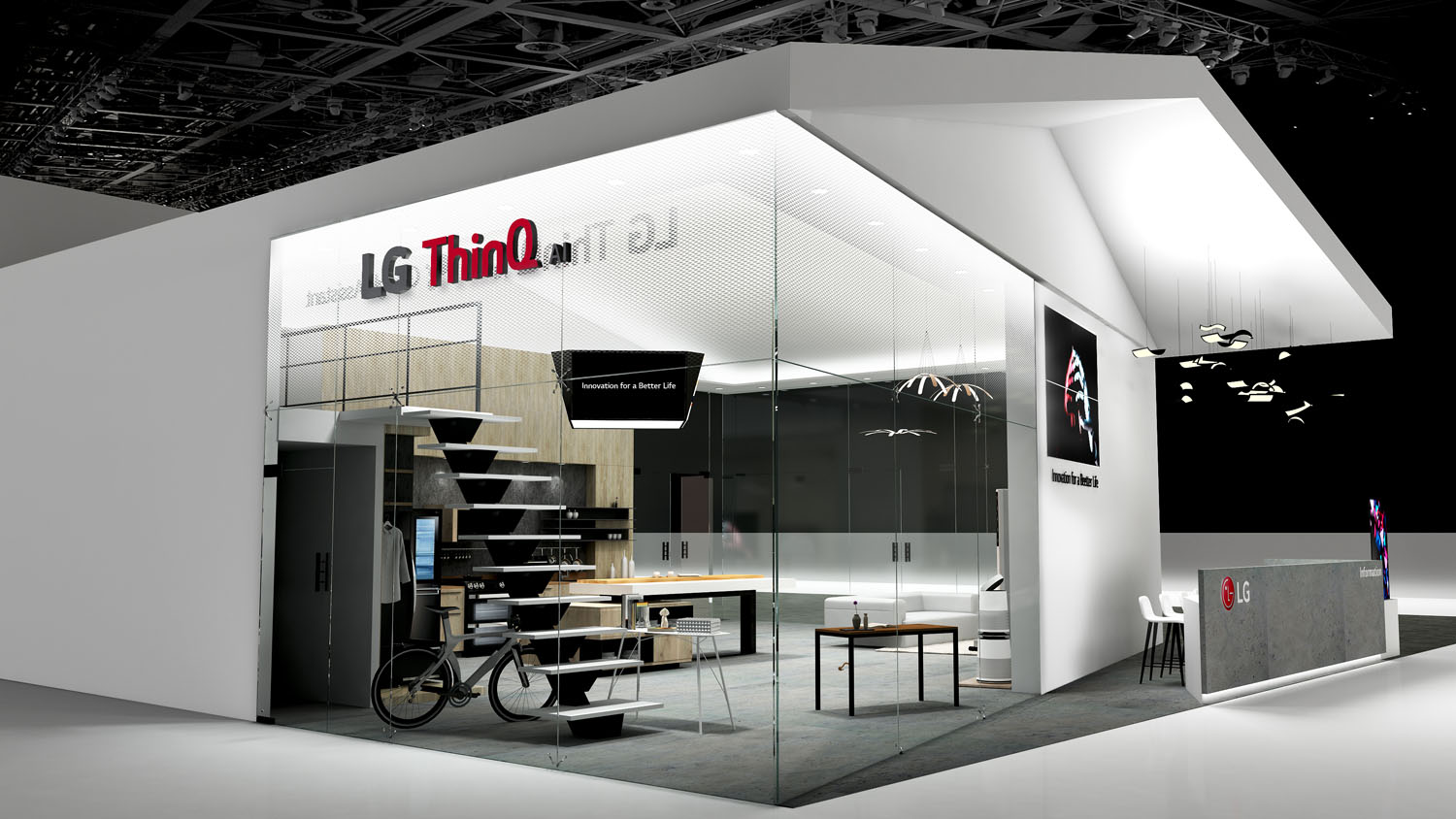 But CES is not our first glimpse into the future. We've had futuristic technology on the brain since almost the beginning of time, specifically with sci-fi shows and movies that are as popular now as ever before. Our fictional sneak peek of the future shows flying cars, robocops, and software implanted directly into our brains. But this year's CES bridged the gap between fantasy and reality, reassuring us that the future tech of our dreams will be here sooner than we think.
Rosie the Robot has come to Life
Fans of classic TV will remember Rosie the Robot from the 1960's show, the Jetsons. A helpful robot maid, Rosie helps with all traditional household chores like vacuuming and watering the plants. Robot butlers and maids are a popular fantasy trope, but real robots have never been more accessible than they are now. Enter Kuri, the adorable robot designed to fit seamlessly into your smart home. From reading books aloud to playing your favorite music, this device brings us closer to the robot-filled future we've been promised. Taking it one step further, technology giant LG unveiled its army of service robots this year at CES. The robots are as utilitarian as they are cute, equipped with screens, baskets, and scanners, poised to help with services like waiting tables, checking in to hotels, carrying luggage, and shopping. This thriving trend in robotics makes us wonder what hotels and restaurants might look like in 2020.
Minority Report: Less Screen and More Voice
The 2002 futuristic thriller Minority Report follows Tom Cruise around while he chases villains using state-of-the-art computers and gadgets. Facial recognition, voice control, and touch screens, all featured prominently in the movie, are unquestionably trends we see now that will become commonplace by 2020. While touch screens have been around forever (in CES time), barely-there screens are still just out of reach. But LG has come pretty close with its unbelievable 65-inch rollable OLED TV screen. The screen is as thin and flexible as they come, and the prototype wowed attendees at CES, topping all of the "hot gadget" lists.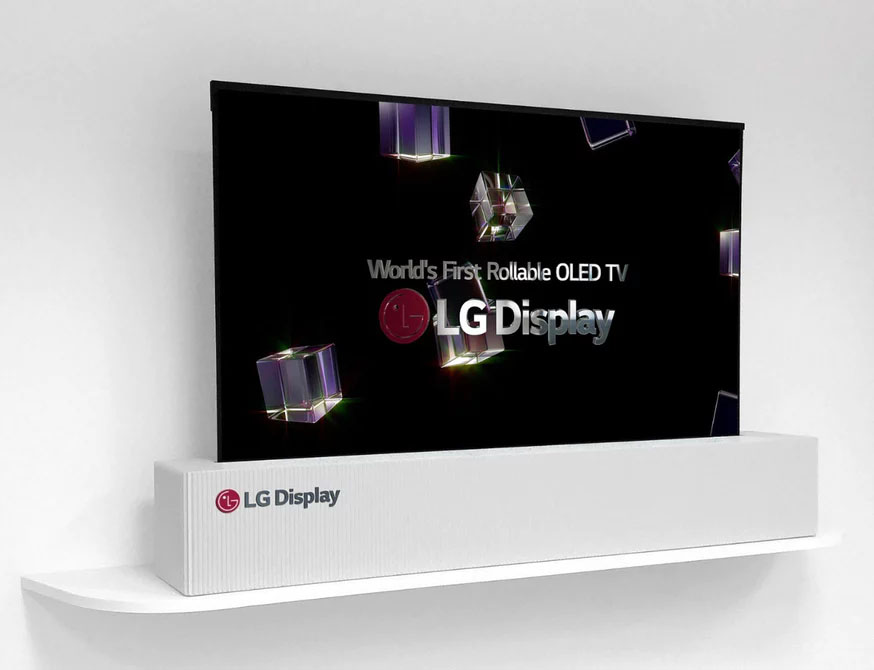 Minority Report also featured voice-controlled household gadgets, no doubt a future commodity. Voice control will only get smarter in 2020, learning accents, colloquialisms, and personal idiosyncrasies in order to differentiate speakers, and LG's intuitive new ThinQ is a testament to that. Unveiled at CES, ThinQ takes voice-controlled virtual assistance to the next level by connecting to all your household appliances. Not only will you be able to tell your washer to start, but ThinQ allows the washer to use patterns to eventually learn how you like your laundry done and which settings to use- the ultimate convenience.
Black Mirror Reflects our Future Reality
The hit TV series Black Mirror shows just how big of a role technology plays in our lives, and some of its futuristic situations are eerily realistic. While we may not yet have implants that can record our memories or be able to download our consciousness to inanimate objects, if this year's CES is any indicator, the future is closer than we realize. Toyota's e-palette prototypes, autonomous mobile delivery vehicles, remind us of the driverless pizza trucks featured in the show, and LG's smart ThinQ speaker, powered by Google Assistant, resembles the show's infamous "cookies" - clones of our consciousness downloaded into a gadget serving as the ultimate virtual assistant for our smart homes.
Story-showing is also an integral part of the Black Mirror universe. Characters are constantly with devices in-hand, taking pictures and video. Rating each other's content is a critical theme in many episodes, and sharing quality content leads to higher social status, earning characters everything from prime real estate to first class airline upgrades. Already a part of our day-to-day lives, CES trends foreshadow that we will be even more attached to our phones in the future. With screens becoming windows to our lives, and people favoring sharing video and photos over text, creating superior content will become essential. Mobile devices nowadays have better photo and video quality than ever before, and the quality will only get better, as is evident by the quality of phones on display at CES. Phones that focus on photo and video, like LG's V30, which boasts Steady Record 2.0 technology and a wide angle lens, will be able to capture more of our lives in crisp realism and will be commonplace in 2020.
One might ask what the point of all this technology is. We've been getting along fine without having a robot make our morning coffee. Are these new trends in technology just nods to our favorite science fiction gadgets? Are companies trying to make more money by selling us our futuristic fantasies? According to Gary Shapiro, president of the Consumer Technology Association, "It's not only about business; it's about improving the human condition." We can only hope that having user-friendly, elegantly designed, and price competitive products such as these will help us spend more time doing what matters in 2020.
Categories