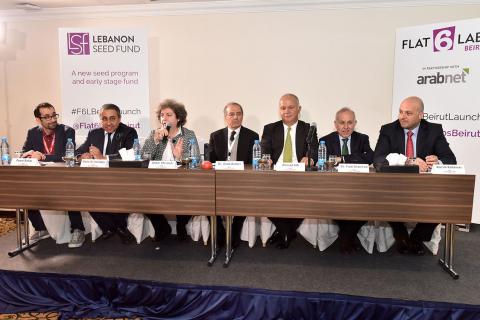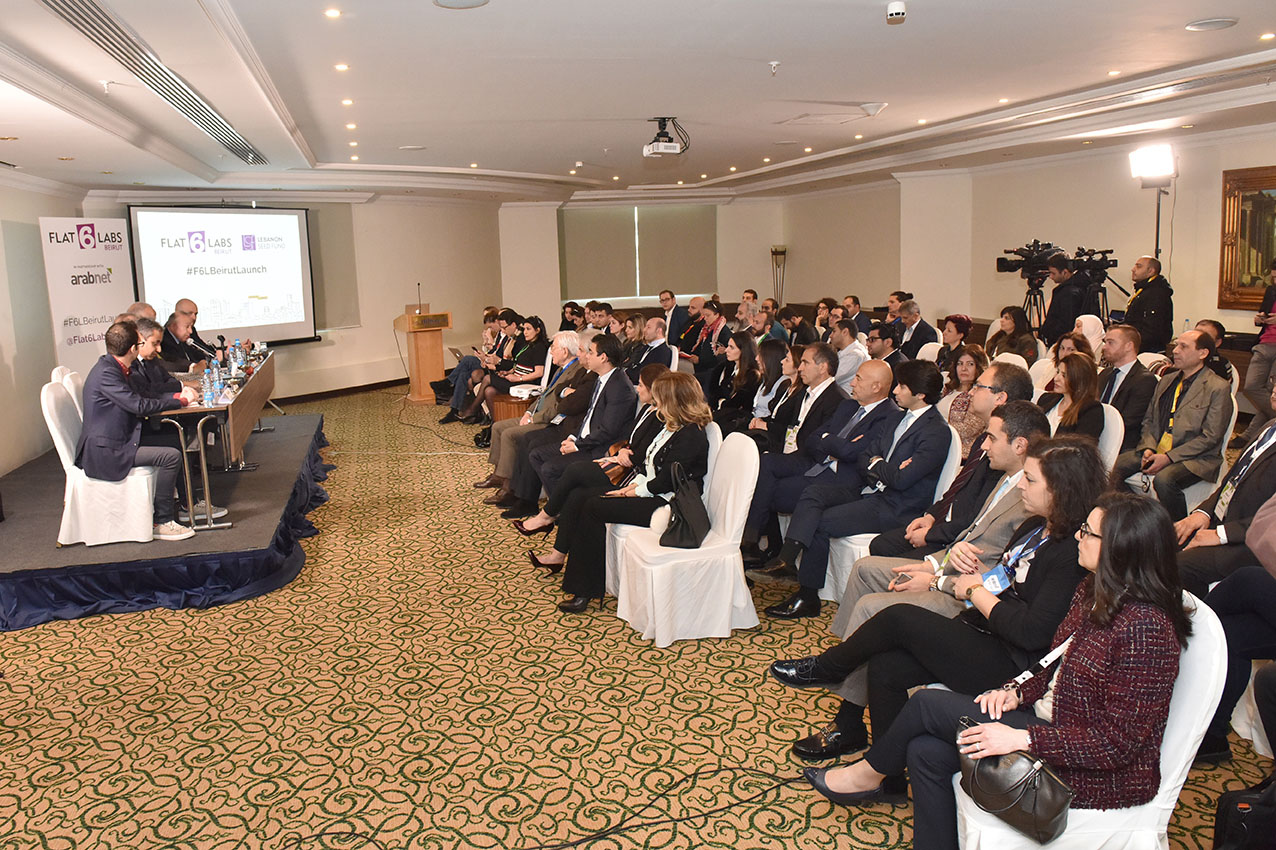 Flat6Labs Beirut, a partnership between Flat6Labs and ArabNet, announced today the launch of Lebanon Seed Fund (LSF), a $20 Million early stage fund aiming to support 100 Lebanese startups over the next five years. LSF, managed by Flat6Labs Beirut and approved by Banque du Liban under Circular 331, is poised to bolster the growth of seed and early stage Lebanese startups as it intends to invest to provide a range of investment ticket sizes that target companies from idea stage all the way to early growth.
Combining Flat6Labs' strong regional experience in providing seed and early stage investments with ArabNet's expansive network and local expertise, and guided by the support of Banque du Liban's Circular 331, is promising with an all-encompassing investment approach, by bridging the gap between seed funding and early stage investments. Startups taking part in the seed stage program will receive an investment ticket size of $30,000 to $50,000 and go through a 16-week mentorship-driven seed program, while early stage startups will receive $100,000 to $500,000 as well as access to Flat6Labs Beirut's resources and operational guidance to scale.
With more than 110 investments in startups from Egypt, Saudi Arabia and the UAE in an array of industries, Flat6Labs is bringing the regional experience and know-how to enable innovative Lebanese startups in scaling across the MENA region and globally.
"We are very excited to launch Flat6Labs' fourth regional program and fund in Lebanon in partnership with ArabNet and the support of Banque Du Liban's Circular 331" said Ramez El-Serafy, CEO of Flat6Labs. "As the Lebanese entrepreneurial ecosystem is steadily evolving to be one of the fastest growing in the region, we believe that Flat6Labs Beirut and Lebanon Seed Fund, with their unique model and offering, shall be the perfect partner to many Lebanese startups and entrepreneurs over the next few years." El-Serafy added.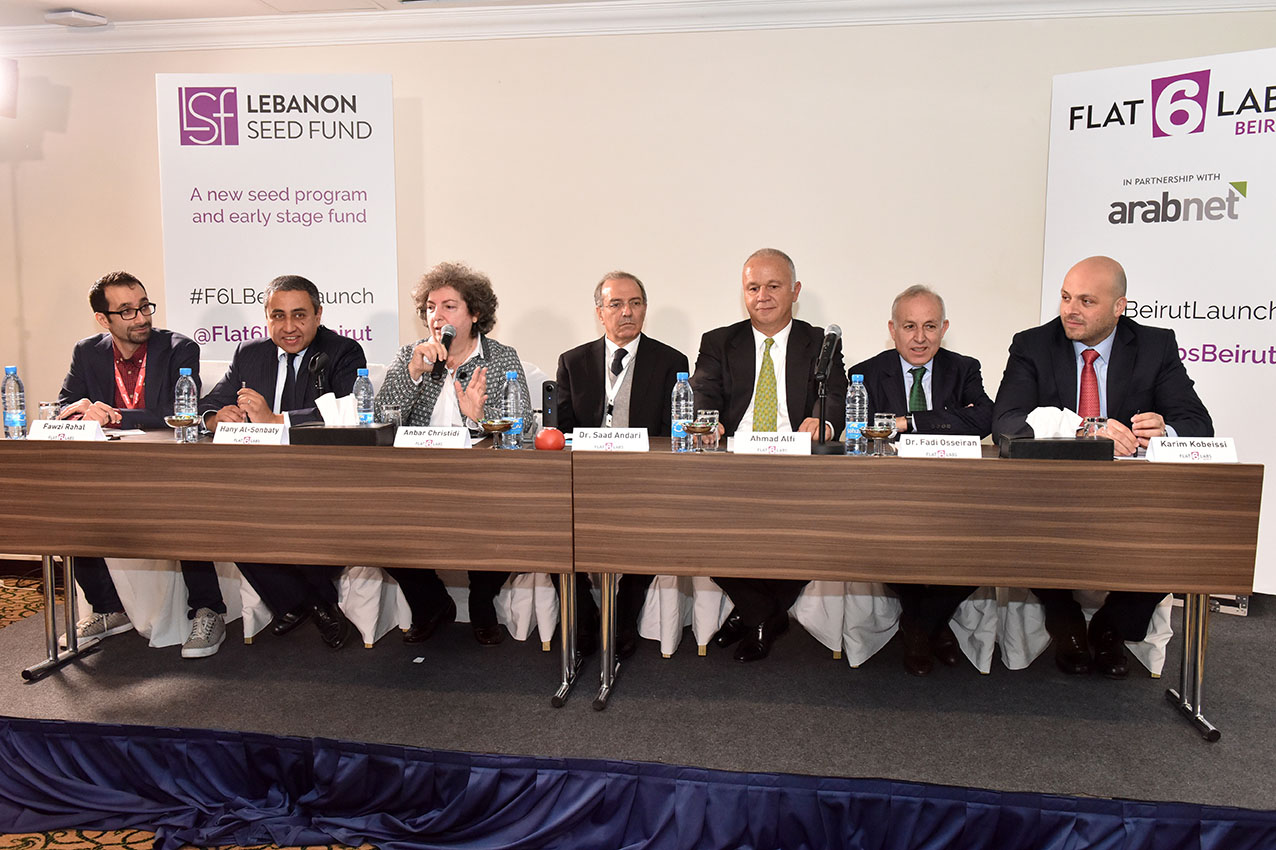 Funded by Lebanon Seed Fund, Flat6Labs Beirut will seed and grow Lebanese startup companies working in innovation-based and knowledge-driven industries. These industries will mainly include information and communications technology (ICT), electronics, manufacturing solutions, green technologies and extends to the use of technology and knowledge in other core industries such as health, education, energy, transport and financial services.
"I believe Flat6Labs Beirut will fill a necessary gap in the early stage funding of the ecosystem, and as their grass-root partner, we believe ArabNet can help Flat6Labs Beirut become an open platform for collaboration with our other partners in the ecosystem." Said Omar Christidis, ArabNet CEO.
Flat6Labs Beirut partnered with BLOM Invest Bank for the fund placement and Kobessi & Frangie law office as its legal counsel.
Flat6Labs Beirut is accepting applications as of today for both the startup seed program and the early stage fund on www.flat6labsbeirut.com.
About:
 ArabNet: Since its launch in 2010, Arabnet has provided a platform to showcase the best and brightest ideas and startups. It proudly boast more than 300 alumni, some of which have been selected by the region's top accelerator programs and gone out to raise millions of dollars in venture capital and become top regional enterprises. Based on all this, Arabnet realized the value of taking its entrepreneurship efforts to the next level; and hence partnered with Flat6Labs to establish a seed fund that would leverage Arabnet's network of business leaders and decision makers from the public and private sectors. Arabnet will be able through its regional activities in KSA,  UAE, Kuwait and other key markets - continue to support promising entrepreneurs, helping them connect with investors, break into new markets, access the region's largest corporations and get the media exposure to help them grow.
Flat6Labs: is a regional seed program and early stage investor that fosters and invests in bright and passionate entrepreneurs with cutting-edge ideas. It provides seed funding, strategic mentorship, a creative workspace, a multitude of perks and entrepreneurship focused business training. In addition, it directly supports startups through an expansive network of partner entities, mentors and investors. Flat6Labs has created an environment where entrepreneurs can advance their company an incredible pace and in a short period of time. Flat6Labs has had more than 200 mentors and speakers, in addition to more than 30 local, regional and global partners to cater to its entrepreneurs with over 10,000 hours of training over the past three years.
Categories