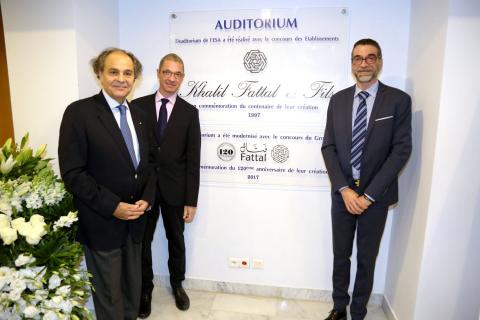 In order to mark the inauguration of the refurbished and modernized Fattal Auditorium at ESA Business School, Fattal Group hosted an inauguration ceremony followed by a cocktail reception to which were invited, officials, partners and executives.
It is back in 1997, on the occasion of its 100th anniversary and in order to mark its commitment to excellence in the field of education that the Fattal Group made a donation to the newly created ESA Business School to put up an auditorium.
In 2017, "on the occasion of its 120th anniversary, the Fattal Group modernized and refurbished the auditorium put up 20 years ago," explains Hubert Fattal, Fattal Group Chairman General Manager. "It is a way for us to renew our commitment to the cause of Education."
Education, along with environment protection, employee wellbeing and community empowerment, is one of the four pillars forming the Fattal Corporate Social Responsibility. This year, the Fattal Group celebrates the 30th anniversary of Our Lady of Hope Foundation for Education and Teaching, a nonprofit organization allowing deprived children to have access to schooling. Established in 1987 during the war, the Fattal Foundation was born out of its founders' firm belief that the source of Lebanon's strength and resilience is the Education of its children, which is a fundamental human right.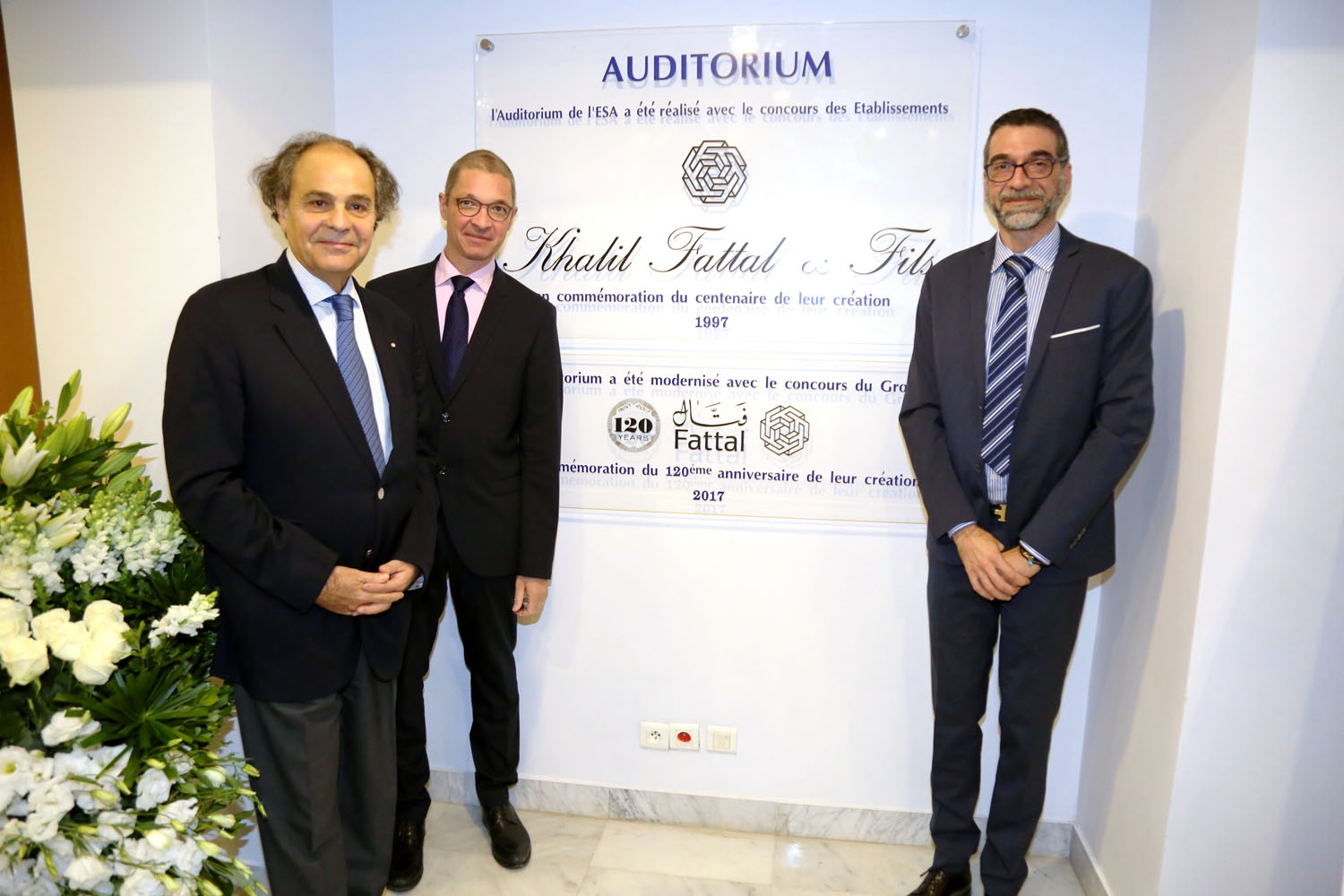 About Fattal Group :
 Founded in 1897 by Khalil Fares Fattal, Khalil Fattal et Fils company, which became Fattal Group later on, was developed through time to become one of the most important international high-end brand distributing agents in the Middle East and North Africa. Fattal Group is present in Lebanon, Iraq, Jordan, United Arab Emirates, Egypt, Algeria and France. Having a one-of-a-kind expertise allowing it to progress in unstable markets, Fattal Group is mainly positioned on 8 lines of products, FMCG, fashion and beauty, care and health, electronics, office supplies and direct sales. With more than 2500 employee in all the countries where it is present, an international high-end brand portfolio and an expertise developed throughout the years, Fattal Group has become a much-needed partner to gain millions of consumers in the MENA region.
Categories