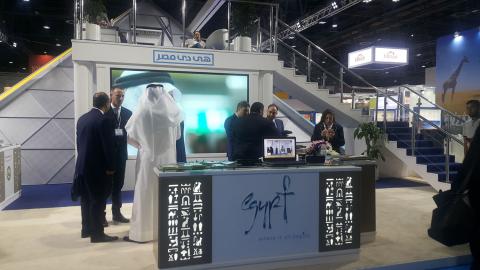 Travelers from Arab countries accounts for more than one third of the total tourist traffic to Egypt in 2016, and forecasts for 2017 are positive and are in continuous growth
Egypt participates with a prominent pavilion at the Arabian Travel Markets – Dubai 2017
The Ministry of Tourism of Egypt and Egyptian Tourism Authority aannounced their participation in the Arabian Travel Market, which is taking place in Dubai from April 24-27. The participation is in line with both of their efforts to highlight Egypt's enormous tourism potential and focuses on the various destinations that attracts tourists from all over the world, especially Arabs.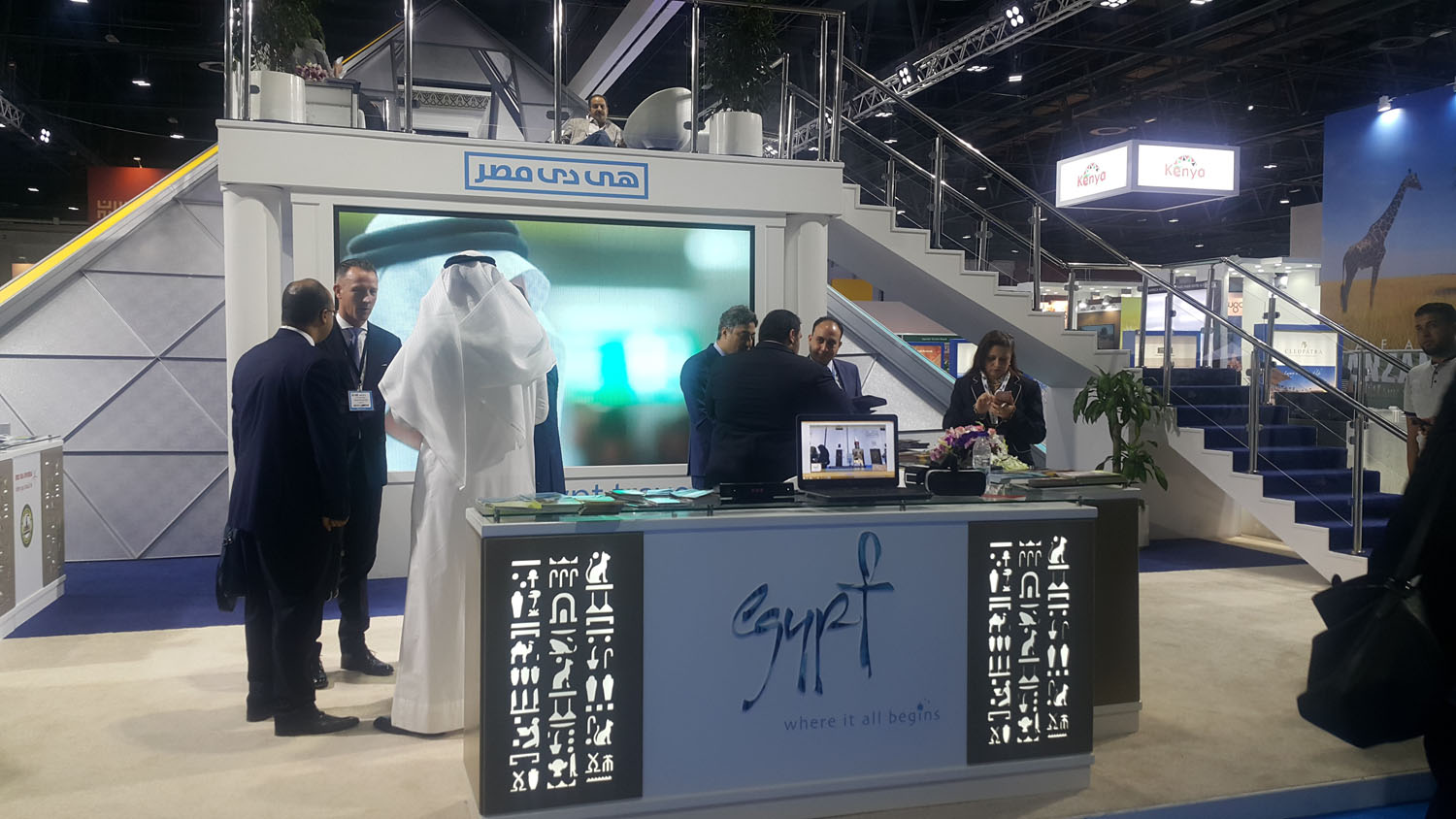 H.E. Yehia Rashed, Minister of Tourism in Egypt, said: "Our participation at the Arabian Travel Markets primarily aims at engaging and communicating effectively with our partners and stakeholders in the region and to enhance the efforts to attract Arab tourists to Egypt. The Arab market represents one of the most significant markets exporting tourism to Egypt. This is due to several reasons, most importantly because of the proximity to many Arab countries and similarity of the language and traditions, which allows Arabs to feel like they're in their second home when in Egypt."
"Arab tourism to Egypt in 2016 represented 36.3 percent of the total tourist traffic to Egypt, which is more than one third of the total traffic. Saudi Arabia ranked first amongst incoming Arab tourists, with a total of 507 thousand tourists visiting Egypt, followed by Jordan, with 180 thousand tourists, and Kuwait with about 150 thousand tourists and Lebanon with nearly 86 thousand. The total number of travelers from Arab countries to Egypt reached 2 million tourists in 2016, compared to 1.7 million Arab tourists in 2015, which marks an increase of 13.2 percent, whereas in the first quarter of 2017, the number of Arab tourists increased by 38.8 percent when compared to the same period last year." H.E. Rashed added
"Egypt is always keen to take steps to encourage and attract tourists from Arab countries, whether it is through facilitating entry and visa procedures or encouraging airlines from Arab countries to schedule regular flights," said H.E Rashed, He added, "We are currently working on facilitating entry visas to domestic helpers that usually accompany guests from the GCC counties, in addition to introducing group tourist visas from our guests and travelers from Morocco, Algeria and Tunisia".
H.E reiterated: "The recent visits of international celebrities and of course the planned visit the Vatican's Pope Francis this April 28-29 are the biggest evidence of the world's confidence in Egypt, and its historical and cultural positioning. We are very confident and optimistic about the tourism traffic to Egypt in the coming period."
The Egyptian pavilion at the Arabian Travel Markets event this year will showcase the diversified Egyptian destinations that caters to all categories, with a focus on cultural, religious and medical tourism. This includes the Holy Family route, which was revived by raising the efficiency of its sites and through marketing plans that promoted it. Eight archaeological sites have been completed, consisting of 25 points as a first stage, which include the 'Abu Serga church', 'the Hanging church' in old Cairo, 'Virgin Mary's church' in Maadi, the monasteries of 'Wadi El Natrun' (Anba Bishoy - El - Suryan – Baramus- Abu Makar), 'Church of the Holy Virgin at Gabal Al- Teir,Monastery and 'Virgin Mary's Church in Mountain Dronka. All of this was achieved through constant coordination with Ministry of Culture, Ministry of Antiquities, and both the churches; the Coptic and the Catholic as well as the UNESCO.
H.E. Rashed concluded: "Egypt's participation in the Arabian Travel Markets event seeks to shed light on the Holy Family route in Egypt, by leveraging the international coverage that is expected to accompany the visit of the Pope to Egypt, which reconfirms Egypt's reputation as an important cultural, religious and tourism destination"
Mr. Hisham Al-Demiri, Chairman of Egyptian Tourism Authority said: "We aim through our participation in ATM to highlight the great capabilities of medical tourism in Egypt. We are currently preparing a special law for Medical Tourism in Egypt in relation to the values and behaviors of service providers in this field.  A working group comprising of Ministries of Tourism, Health, and Environment has been formed to discuss ways to develop tourism and organizing licenses to practice this profession as well as ways to enhance operating regular flights to some remote destinations in Egypt that have strong elements of medical tourism."
In the field of medical and wellness tourism, Ain Helwan's therapeutic waters is one of the most prominent places for physiotherapy and rheumatism. There is also marine oasis that has wells such as 'Wadi Halfa', the Roman wells and Siwa Oasis, which is famous for its mineral water, and Ain Safaga, which is one of the best places to treat skin diseases such as Psoriasis and the treatment of rheumatoid.
Egyptian destinations and attractions are so diverse and can meet all expectations and styles. Egypt's cultural treasures such as ancient Egyptian, Coptic and Islamic civilizations attract millions of visitors annually. The country is also known for its unique red sea and Mediterranean beach resorts, adventure and Safari attractions. Attractions include: Nuweibaa and Taba in the Gulf of Aqaba and other red sea beach resorts. A growing demand is witnessed on destinations such as Siwa, Dakhla, Al-Kharja as well as other destinations like Matrouh, Aswan and our several mountain and valley ranges that are suitable for hiking and climbing adventures. Additionally, Egypt has a lot of potential when it comes to MICE tourism, and attracted major conferences and exhibitions due its strategic location and advanced MICE infrastructure.
Categories