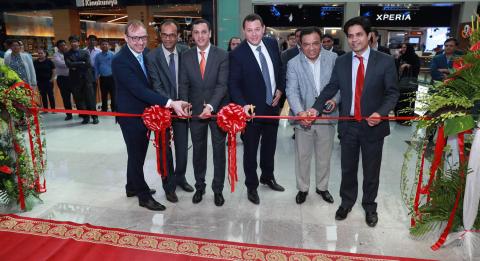 Leading retailer showcases thrust towards innovative technology and promises customers with highly interactive shopping experience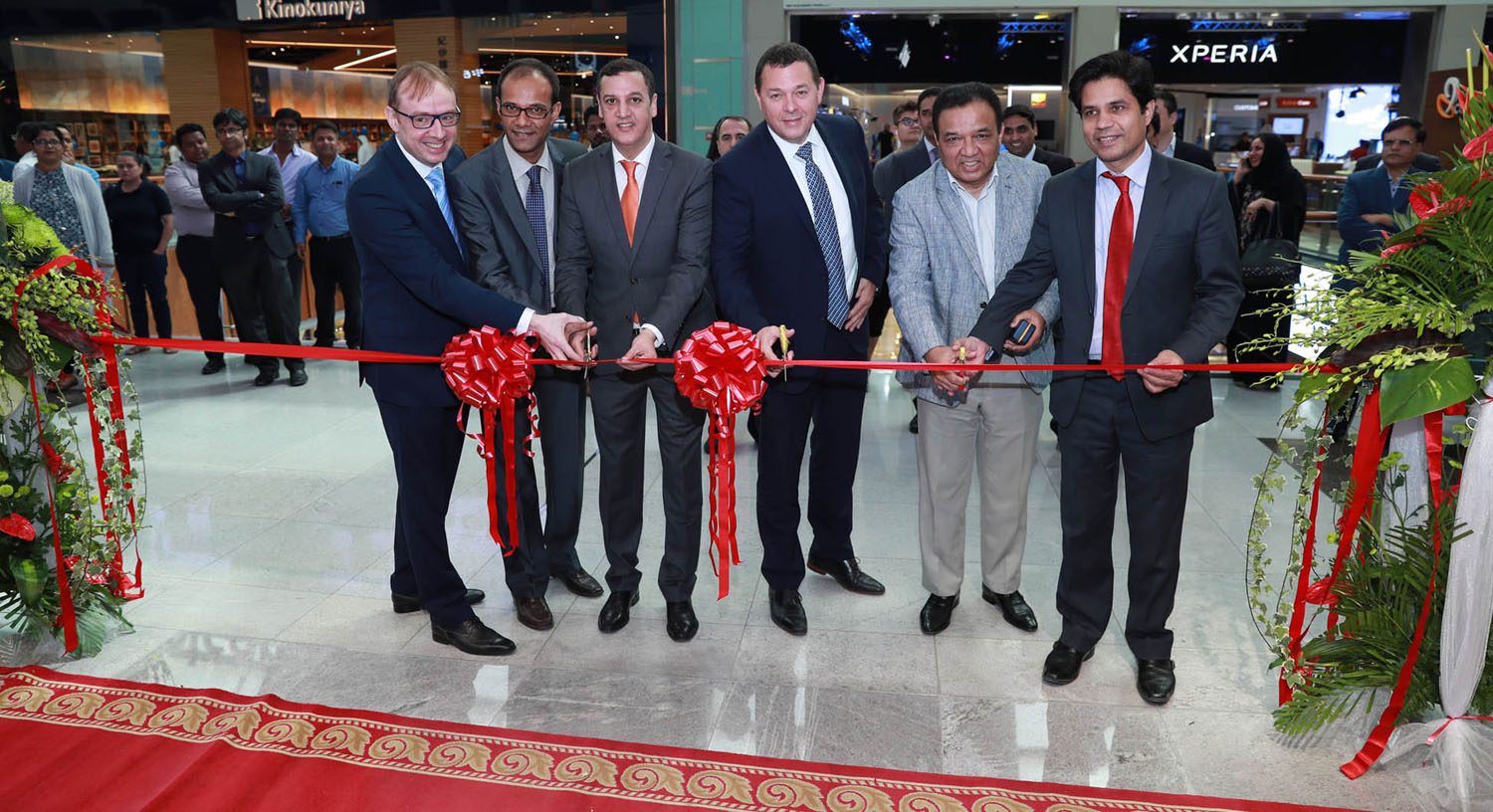 E-City, a leading operator of a chain of world-class multi-brand electronics retail stores across the UAE, inaugurated its newly renovated store in The Dubai Mall. The new outlet reflects the company's continuing thrust towards innovative technology, which is expected to attract more customers with its offers of a highly interactive shopping experience. E-City is the electronics retail arm of Albatha Retail & Home Products Group of Albatha Holding, which is one of the leading private business groups in the UAE, with staff strength over 7,000 and consisting of more than 25 autonomous companies in diversified sectors such as automotive, healthcare, manufacturing, FMCG, engineering, electronics, food and real estate.
The new store best reflects the company's tagline, 'Experience the future of electronics,' as it showcases today's leading innovative brands and their products. The newly renovated store will showcase a wide portfolio of electronic products and accessories--close to 10,000 products across 100 leading brands from drones, laptops, tablets, mobiles to TV's, gaming accessories, electronic toys, wearables and cameras. In total there are eight E-City outlets spread across the UAE.
"We are very pleased to announce the re-opening of our newly renovated outlet in Dubai Mall, which is expected to consolidate our position as the Middle East region's first 'Technology Convenience Store. This new outlet has been carefully designed to uplift the brand's appeal by featuring vibrant new products, a new signage and an improved store plan crafted specifically to the needs of our customers," said Jaouad Dakir, CEO, E-City. "We would like to give our visitors and customers a truly unique experience--showing them the future of electronics and what it can offer. Looking around the new outlet is already an experience in itself as you will see the strong focus we have placed on innovative gadgets and electronic novelties".
The new E-City store features the company's new rebranding initiative, throwing the spotlight on its new logo and identity, which demonstrates its unique concept of using technology, fixtures, lay-outs and displays that have never been used across today's retail segment. The technology and fixtures used are one of a kind, utilizing European standards. In fact, every inch of the store has been designed to give customer's the benefit of convenience and a unique experience. Digital pricing and features have also been integrated to make it easy for customers to compare products--including QR codes to look up more info about the product on the internet via the mobile phone. Digital screens have been placed strategically around the store to broadcast E-City's latest promotions and novelties.
Categories