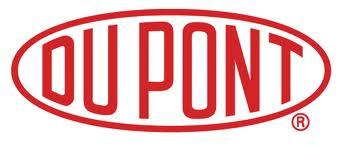 DuPont™ Nomex® garments premiere choice for Utilities sector
DuPont, a leading innovation and market-driven science company, is set to participate in the upcoming Middle East Electricity show to be held from February 14 to 16, 2017 at the Dubai World Trade Center. During the world's leading power event featuring power generation, lighting, and renewable and nuclear energy, DuPont will focus on showcasing its new Nomex® garment that protects users from electric arc flash.
This is the first time the garment will be viewed by the public and its wide range of features will be highlighted throughout the exhibition. Aside from providing protection from electric arc flash, Nomex® also shields users against fire. It is for this reason that it has been designed to be used especially by the Utility sector, as it could greatly help ensure the safety and well-being of people facing potentially dangerous situations in this particular field.
Amr El Moniem, UAE Country Manager, DuPont, said: "The spirit of innovation has always been the driving force behind DuPont's endeavors and we are committed towards further improving our products to ensure the safety of our customers in even the harshest conditions. The protection of the people is of utmost importance to us and this has led us to cultivate more efficient ways to develop and test new materials. Nomex® aims to create new benchmarks of excellence in safety apparel and we believe that it will greatly contribute towards ensuring workplace safety."
DuPont™ Nomex® garments have been the premiere choice for workers for its flame-resistant properties. They have been especially invaluable for practitioners in the Utilities (water, electricity and gas) sector along with various other industries where workers face the risk of excessive heat and flame caused by electric arc flashes and gas accidents. The Utilities industry plays an important role in the country's economic and social development. As a result, solutions providers within this sector are actively encouraged to raise the level of safety for the environment as per international standards.
DuPont (NYSE: DD) has been bringing world-class science and engineering to the global marketplace in the form of innovative products, materials, and services since 1802. The company believes that by collaborating with customers, governments, NGOs, and thought leaders we can help find solutions to such global challenges as providing enough healthy food for people everywhere, decreasing dependence on fossil fuels, and protecting life and the environment. For additional information about DuPont and its commitment to inclusive innovation, please visit http://www.dupont.com.
Categories