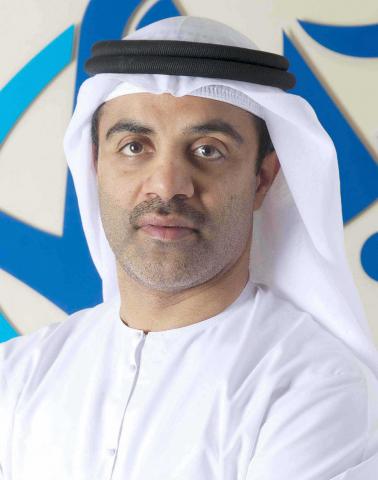 New, swift & seamless licensing procedures for maritime crafts & crews
Dubai Maritime City Authority (DMCA), the government authority charged with regulating, coordinating and supervising all aspects of Dubai's maritime sector, will present an integrated portfolio of the maritime licensing services during its participation in the Dubai International Boat Show 2017, taking place from February 28 to March 4, 2017 at the Dubai International Marine Club, Mina Seyahi in Dubai. This move reinforces its commitment to facilitate the procedures of the maritime licensing, which is considered as a cornerstone for managing the maritime operations according to the highest occupational safety, the best environmental practices, and the domestic and international resolutions to maintain a secure, integrated and sustainable maritime sector.
The maritime licensing services will be provided directly by DMCA at its pavilion at the show, following the proper procedure of verifying the maritime crafts as per technical specifications, maritime safety systems, and local environmental requirements. It will also abide by the uniform international standards that is consistent with the efforts aimed to advance the performance, safety, efficiency, and competitiveness of Dubai's maritime sector. The pavilion will also be a uniform and integrated platform set up to finalize the tests required for obtaining the mandatory marine driving license. It will also facilitate the licensing procedures of the marine crafts of all kinds quickly and easily, fulfilling the needs of the visitors and exhibitors during the 25th edition of the Middle East's biggest leisure navigation event.
Amer Ali, Executive Director, Dubai Maritime City Authority, said: "DMCA gives high priority to customers' satisfaction and happiness in line with the directives of the wise government. The maritime crafts and crews licensing services are witnessing a remarkable development and demand in tandem with our determined efforts. The special confidence that the maritime community has placed on us has been a driving force to upgrade the maritime licensing services. It has also pushed us to achieve integration in maritime safety, secure navigation, and operational efficiency along Dubai's coasts. This conforms with the Executive Council Resolution No. 11 of 2013 on issuing the regulations of the Law No. 11 of 2010 on licensing the marine crafts in the Emirate of Dubai, which includes the commercial marine crafts, leisure maritime crafts, and traditional marine crafts."
During its presence at the Dubai International Boats Show, DMCA will look forward to showcase a wide variety of innovative and advanced smart maritime services and solutions, particularly for the happiness and gratification of customers and in support for Dubai's MSS. The Maritime Strategy is considered the main pillar for increasing the confidence of the regional and international investors in the competitive advantages of the local maritime environment.
Visitors of the Maritime Authority pavilion will have the chance to obtain a free copy of the introductory book, Dubai Powerboat Handbook, which is available in both Arabic and English. The book is the first of its kind in the world and contains an instructional guide on how to use powerboats.
Ali Al Daboos, Executive Director for Operations, DMCA, said: "The marine licensing procedure has been formulated to regulate, promote, and develop the local maritime sector to keep pace with the local, regional and international developments. It would enable us to continue with our efforts to develop an integrated portfolio of the maritime licensing services that would strengthen the competitiveness of the maritime sector to ultimately position Dubai among the world's top maritime destinations by 2020. DMCA remains committed to adopt and integrate the latest maritime licensing features at the 25th edition of the Dubai International Boats Show to translate the objectives of the Maritime Sector Strategy (MSS). The MSS is the foundation for enhancing Dubai's leadership on the global maritime map and optimizing the maritime sector's contribution in driving its comprehensive and sustainable development toward a more secure and prosperous future."
Categories