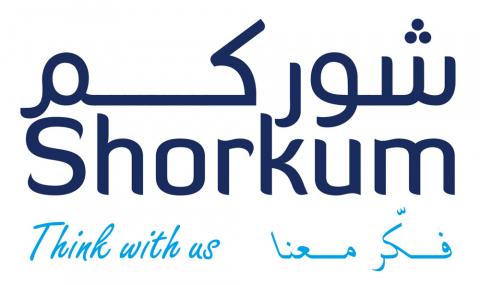 Interactive and smart channels to share ideas and opinions and involve customers in building vibrant and sustainable maritime sector
The Dubai Maritime City Authority (DMCA) has announced the launching of a new initiative called 'Shorkum' aimed at enhancing communication and encouraging opinions related to relevant maritime affairs. Shorkum will help improve the delivery and quality of services to support the ambitious vision of building a vibrant and secure maritime sector that advances the comprehensive and sustainable development of Dubai. The initiative's theme of 'Think with us' complements the DMCA's efforts to improve customer experiences to achieve happiness in accordance with the pillars of cooperation, respect, innovation and excellence that define maritime community services in accordance with the highest standards of reliability, transparency and efficiency.
Shorkum is an important initiative that establishes direct interactive channels with all customers – from government entities to private companies and individuals – for sharing ideas and opinions that support the Maritime Authority's efforts to make its customers happy. It will help raise the level of services, develop the legislative structure and update regulations to keep pace with rapid local and regional developments and enable Dubai to boost its global maritime competitiveness and attractiveness.
Shorkum is a fundamental pillar for determining the present and future needs of customers and getting their ideas and opinions interactively and productively. The necessary actions can then be taken to effectively address their issues and concerns, whether through direct responses or by making appropriate changes to the maritime services involved; updating legislation, regulations and infrastructure; and improving operational processes according to the highest standards of excellence, quality and innovation to ensure full customer satisfaction and happiness.
Amer Ali, Executive Director, DMCA said: "Shorkum is a valuable initiative that will help improve customer experiences significantly. It strengthens direct communications to receive opinions and ideas through innovative channels to keep pace with the smart transformation and fit with relevant maritime needs. Through it, we aim to foster happiness and instill positive values in line with the wise guidance of our leadership in ensuring the people's happiness as a 'sustainable and renewable wealth.' We look forward with confidence and optimism to the positive outcomes of our new quality initiative which is an important addition to the DMCA's efforts to achieve excellence and leadership in improving the competitiveness of the local maritime sector. We remain committed to meeting the objectives of the Dubai Maritime Sector Strategy which aims to achieve the highest levels of local maritime development and competitiveness to make Dubai among the best maritime capitals in the world."
'Shorkum' is an interactive platform for enhancing communications between the Dubai Maritime City Authority and the maritime community through innovative, smart and direct channels. More details on the initiative will be announced during Dubai International Boat Show 2017 which will kick off on February 28th.
Categories