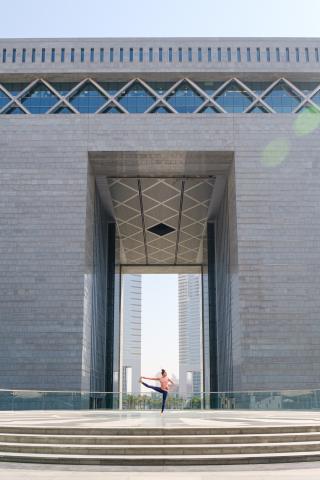 Dubai International Financial Centre (DIFC), the leading international financial hub in the Middle East, Africa and South Asia (MEASA) region and the destination where business and lifestyle meet, has partnered with Dubai's popular yoga and fitness studio, INSPIRE, to offer a 'Hush from the Rush' session on 9 July 2019 from 5 p.m. to 8 p.m.
Using aromatherapy, sound baths, and Yin Yang yoga, the class is designed to help participants relieve stress, stimulate the vagus nerve and learn how they can improve their mental strength and physical health.
Commenting on this event, Peyman Parham, Vice President and Acting Head of Marketing & Corporate Communications, DIFC Authority, said: "Between work pressures at the office and commitments at home, it's natural for people to be in an 'always-on' mode, but it's equally important to take the time out to relax, recharge and disconnect from your busy lives. From 8:00 am to 6:00 pm, Sunday to Thursday, DIFC is the place where major deals are closed, high-level meetings take place and global transactions are completed.  Outside of these hours, however, we are committed to offering the community a space to unwind, de-stress and simply enjoy themselves."
Elisa Fausto-Iossifidis, Founder of INSPIRE Yoga and Fitness studio and a certified yoga teacher herself, emphasises that "De-stressing is essential for everyone. People say they don't have time to switch off and relax, that's why we are holding this session right after work hours. So rather than spending time stuck in traffic, people can choose to relax, destress, exercise their vagus nerve, and improve their health."
This free of charge session will be held in the DIFC Gate Avenue, from 5 p.m. to 8 p.m., for working professionals to unwind right after work, and recharge before going home. To confirm your attendance, register via the MINDBODY app.
Register via the MINDBODY app here.
The session will be held on Tuesday, 9 July, 2019 from 5 p.m. to 8 p.m.
Categories