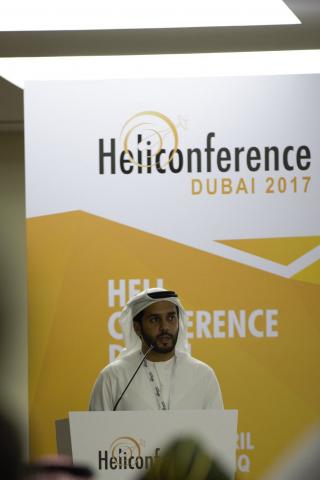 Debut event addresses major industry roadblocks to ensure continuous growth & development
Dubai HeliConference, the Middle East's only dedicated conference for the helicopter industry, concludes today (Tuesday, April 18, 2017), following an overwhelming response from the helicopter segment of the aviation sector. The pioneering event successfully positioned itself as an interactive platform where government and private sector entities from the global helicopter segment brainstormed on key topics to ensure continuous growth and development.
Demonstrating their expertise, knowledge and skills, the participating companies discussed ways to advance the role of helicopters in the Middle East's luxury, medical, military and civil sectors. Many public and private players and their delegates networked to form partnerships for further expanding the helicopter industry. The event witnessed the participation of several key organizations, including Dubai South, Dubai Airports, Dubai Civil Aviation Authority (DCAA), UAE Airforce, General Civil Aviation Authority (GCCA), Falcon Aviation, GAL ANS, FLYHIGH Helicopter Services, and Leonardo Company, Lockheed Martin International and Sikorsky, to name a few.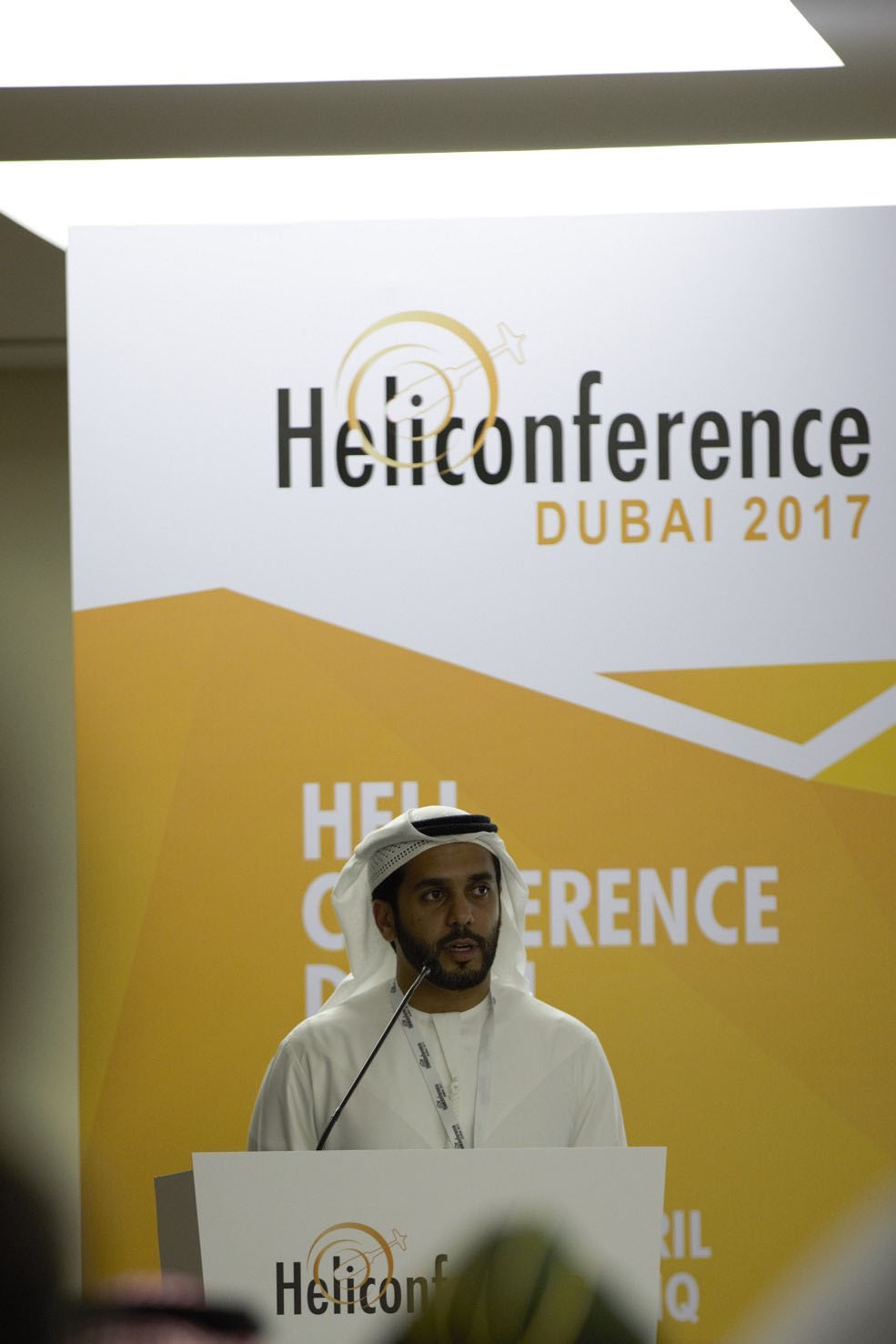 Ahmad Abulhoul, Managing Director, Domus Group, said: "The helicopter segment is one of the fastest growing in the aviation industry, particularly in the GCC and it was vital to have an event dedicated to address the challenges and define a strategic road map to ensure progress. The event was a huge success as we were not only able to highlight key concerns but solutions as well. Domus Group extends its thanks to all supporters and sponsors as well as participants and visitors for making the event a huge success. We continue to receive feedback and will work on the suggestions to prepare a better and more informative second edition."
Leading experts and industry leaders deliberated on the agenda of the two-day conference which included 'Partnering with Industry and Enhancing Helicopter Life Cycle Management,' 'Meeting Safety Levels for Helicopter Operators,' 'Helicopter Fleet Integration Challenges for Military and Law Enforcement Operators,' and 'Helicopter Market Updates and Commercial Prospects.' Dubai HeliConference 2017 began on April 17, 2017 at the Al Maktoum International Airport, planned to be the world's largest airport located in Dubai World Central and the venue for World Expo 2020.
Dubai HeliConference 2017 was organized by Domus Group, a leading international exhibition specialist with over two decades of experience. Some of its popular and successful events include Dubai Helishow, the Arab Hunting Show, the Agricultural Show, the Baking Show, and the Media and Marketing Show. For more information, log on to: http://dubaiheliconference.com/.
Categories