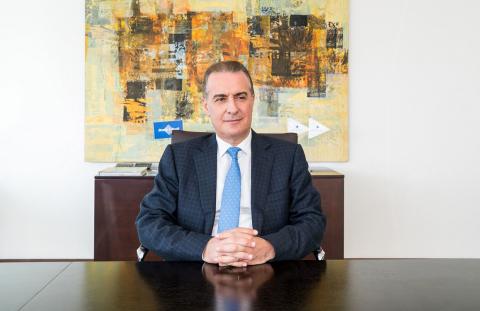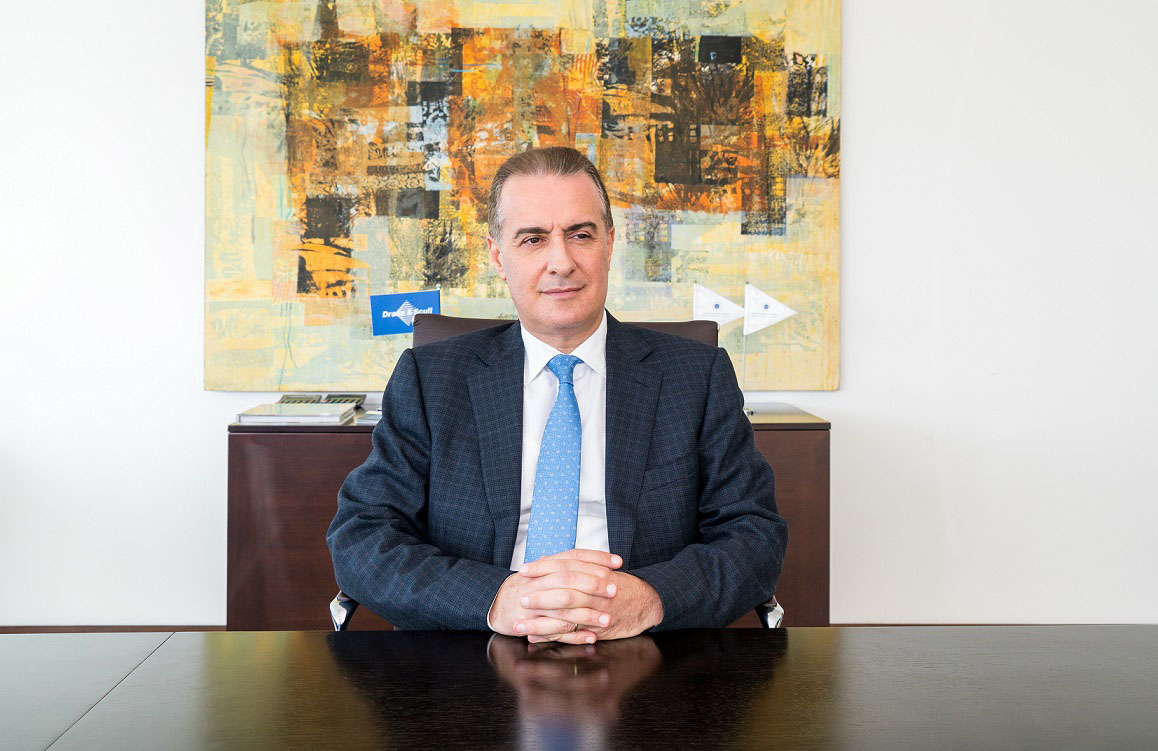 The Board of Directors of Drake & Scull International PJSC ("DSI" or the "Company"), a regional leader in engineering and construction services, announced the appointment of Dr. Fadi Feghali as the Group Chief Executive Officer, with effect from 1st of April 2018. Dr. Fadi currently manages DSI's international business units since joining the company in October 2017, and he will be overseeing all aspects of strategy and business implementation for the global DSI Group of companies in his new role.
Dr. Fadi is widely renowned as an EPC industry veteran in the region and currently manages DSI's global subsidiaries and operations. Dr. Fadi previously served as the Managing Director of Al Husam Group.  He holds a Bachelors and Masters in Civil Engineering from Free University of Brussels, as well as a PhD in Civil Engineering from Heriot Watt University, UK. Dr. Fadi has over 30 years of experience in the management and development of multinational companies and mega projects, with expertise in environmental engineering across a broad spectrum of different sectors ranging from energy, utility, infrastructure to oil & gas.
Commenting on the appointment, Engr. Abdulla Atatreh, Chairman of DSI PJSC stated: "We are pleased to have Dr. Fadi Feghali as the Group Chief Executive Officer for DSI. He is an esteemed expert in the EPC sector and has a stellar track record of leading the operations for complex and largescale engineering projects in the region.
We believe that our comprehensive organizational overhaul and structural reforms have reached a significant milestone with the appointment of Dr. Fadi Feghali, who worked closely with the Board of Directors and the new management team that was appointed in October 2017 and played an important role in our rigorous assessment of DSI's global businesses and their challenges.
His performance driven vision, global experience, and business acumen will prove vital for DSI and we are confident that under his leadership, the company will tap into its vast potential of historic legacy and regional presence and leverage them to create a sustainable pipeline of growth-oriented outcomes."
Dr. Fadi said: "I thank DSI's Board of Directors and the global management team for entrusting me with the honor of leading the DSI Group as the Group CEO.  DSI PJSC is a dynamic organization with a rich history that spans more than 135 years across Europe, MENA, and Asia, with an unmatched legacy of values, excellence, innovation, and a work ethic that remains second to none. In our five decades in the region, we have constantly evolved to meet the demands of an ever-changing business environment.  I am enthusiastic about the opportunities to build upon our base of engineering skills, global experience, and the region's most talented and motivated workforce, as we aim to deliver improved results and generate value for our investors and partners."
About Drake & Scull International PJSC
Drake & Scull International PJSC (DSI) is a regional market leader delivering world-class quality projects via end-to-end solutions that provide integrated design, engineering and construction disciplines of General Contracting, Engineering (MEP), Rail & Infrastructure, Oil & Gas, and Water & Wastewater Treatment, through People, Innovation, and Passion.
DSI's main business streams include engineering, construction, oil and gas, rail and infrastructure, and water and waste. The company operates across the GCC, Middle East, North Africa and India and manages engineering projects in Europe.
DSI has delivered more than 700 projects around the world in the last five decades catering to aviation, residential and mixed-use real estate, power plants, district cooling plants, hospitality, healthcare, renewable energy, data centers, petrochemical, rail, commercial, government, leisure, and infrastructure sectors.
Categories