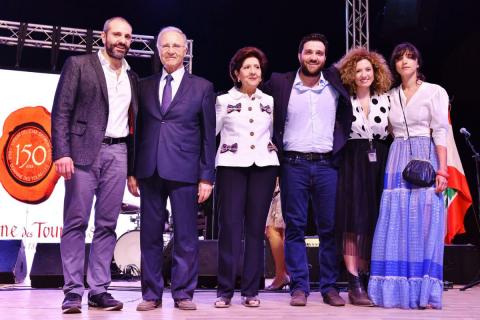 In honor of its 150th anniversary, Domaine des Tourelles held a grand celebration on Friday October 5th at the yearly wine festival Vinifest taking place at Beirut Hippodrome.
The joyous occasion gathered hundreds of friends and family of the producers together with media representatives and social medias' influencers. The guests had the chance to socialize at the beautiful Domaine des Tourelles stand over great wines paired with an exquisite selection of cheeses.
Meanwhile, invitees had the distinct opportunity to meet the owners and producers of Domaine des Tourelles, as well as its distributors, Établissements Antoine Massoud (EAM), who were all happily sharing facts and stories about the beloved product.
This large public was then invited to attend an official tribute ceremony on the main Vinifest stage where a never-before-shown film about the remarkable history of the brand was unveiled.
Preceding the exceptional screening, co-owner and CEO of Domaine des Tourelles, Mr. Elie Issa addressed the convened guests by stating: "The year 1868 was a special year for our establishment. It was the year when François-Eugène Brun came to Lebanon and fell in love with this little corner in the Bekaa. Here we are, 150 years later, celebrating that very same love story which we carry in our hearts every day. We have done all in our power to stay true to François-Eugène Brun's vision and I can say with confidence that our passion for Domaine des Tourelles translates into the high-grade wines we feel privileged to serve you. Thank you for celebrating this momentous occasion with us".
To conclude the celebration, the Domaine des Tourelles family released 150 balloons into the night sky in commemoration of the prestigious Property's 150 years in the Lebanese wine industry.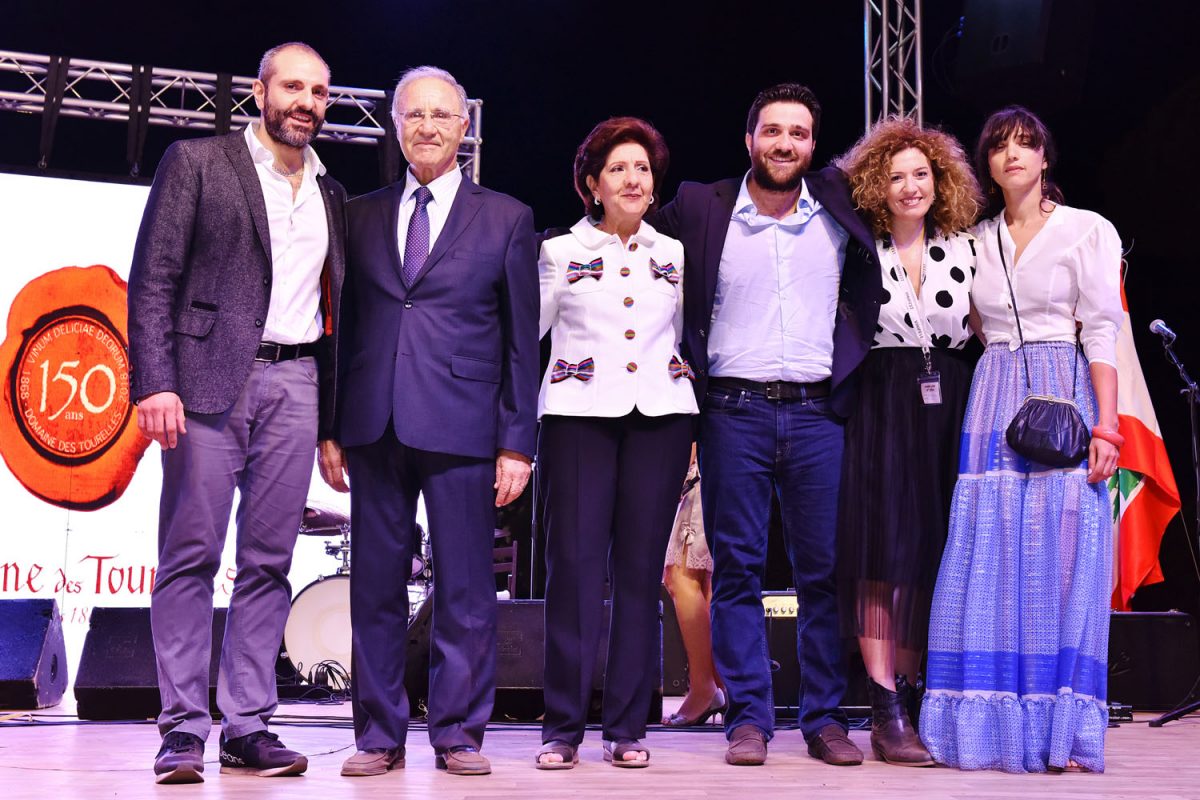 Categories