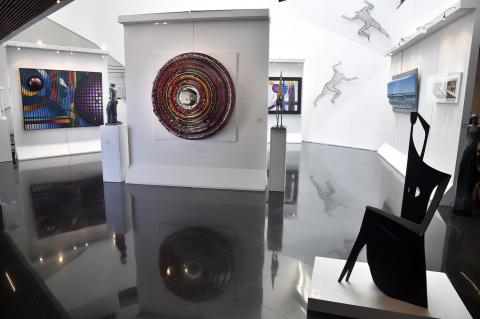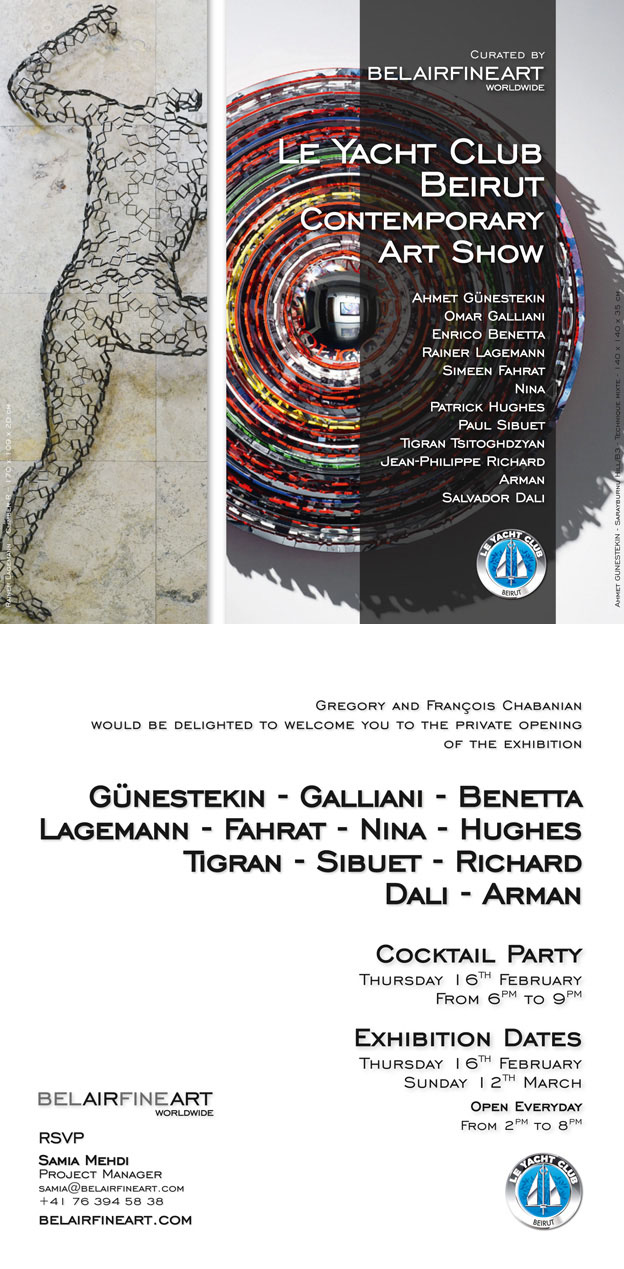 Bel Air Fine ART gallery, specialized in Neo Pop Art and Optical Art is located in the heart of Geneva since 2004.
François Chabanian and his son Gregory Chabanian direct this international group located in Gstaad, Crans-Montana, Verbier, Saint-Tropez, Venice, Pietrasanta, Marbella and Paris.
The Contemporary Art Show at Yacht Club showcases sculptures, paintings and wall sculptures crafted by well-renowned international artists like the Turkish artist Ahmet Günestekin, the English Patrick Hughes, the Pakistani Simeen Farhat, the Italian Omar Galliani, the Chinese Hong Yi Zhuang, the German Rainer Lagemann, the Armenian Nina, the French Paul Sibuet and Hiquily, Arman and Dali.
The exhibition opened its door at Le Yacht Club Beirut on Thursday February 16th, 2017 and it will stay till Sunday March 12th, 2017.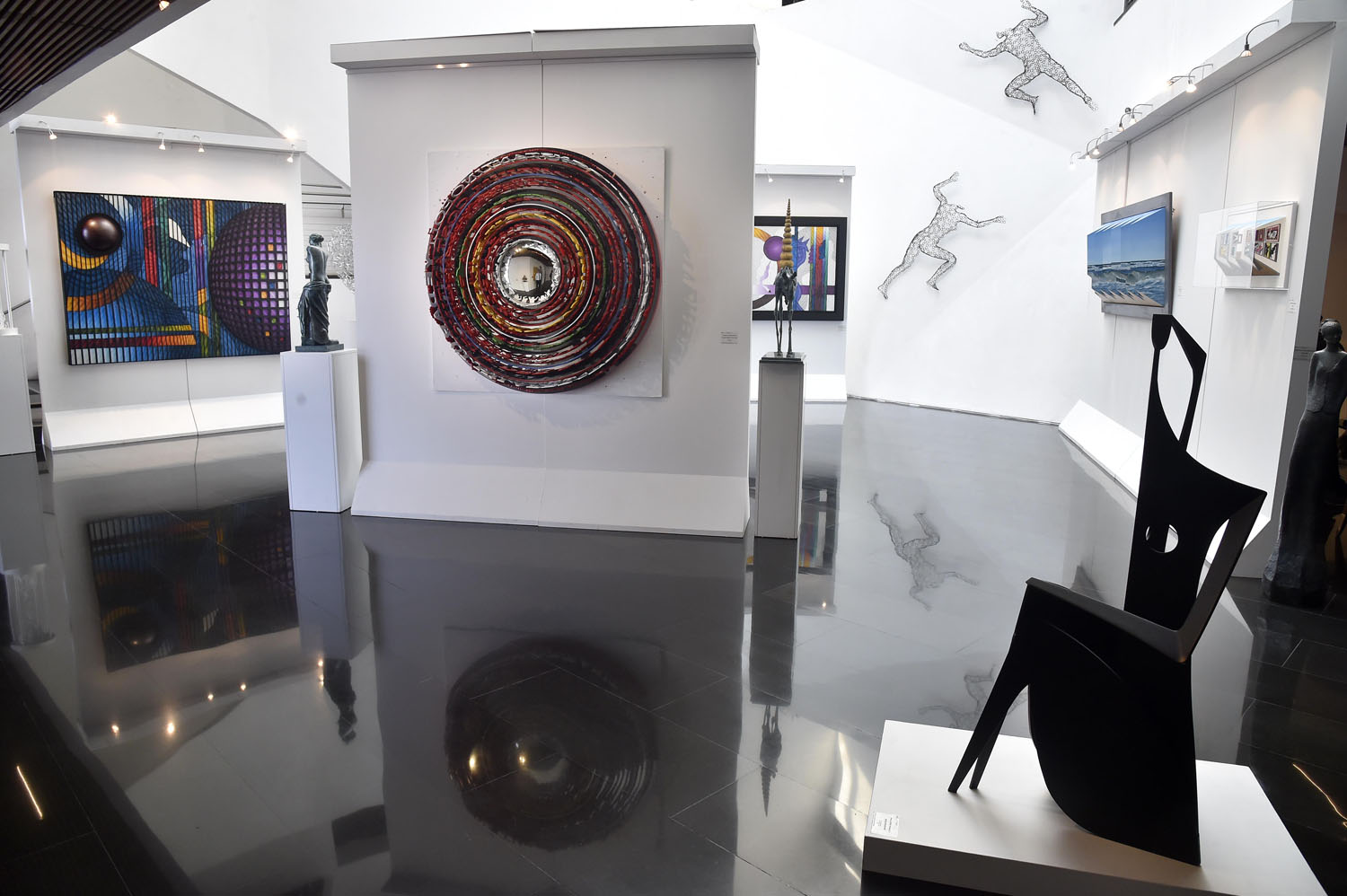 Categories