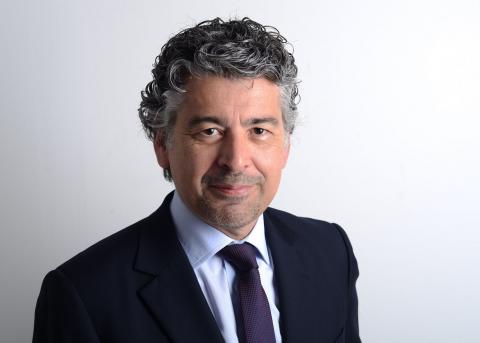 Platinum Oracle Partner to bolster regional demand for Primavera P6 file viewer
Collaboration Management & Control Solutions (CMCS), the leading in Project Management Information Systems, has announced that it has entered into a reseller partnership agreement with Seavus, a globally authorized master distributor for the PrimaveraReader software. According to the agreement, CMCS, a Platinum Oracle Partner, will utilize its expertise to expand the client base of PrimaveraReader in the countries of its operation.
PrimaveraReader is a highly affordable viewer for Oracle Primavera P6 files exported as .xer or .xls file types. By allowing all members to dynamically open, analyze and print Oracle Primavera P6 schedules without the need to purchase expensive licenses, it allows for greater transparency among project teams. PrimaveraReader 2.1 is the most recent version that focuses on improving resource assignment decisions and optimizing budgets spent during any given stage of the project, thus offering several advanced benefits to project-oriented companies.
Bassam Al Samman, CEO, CMCS, said: "We are delighted to be a reseller partner for Seavus' PrimaveraReader and play a key role in driving the growth of the software in the region. This strategic agreement is timely and opportune as it will help address the cost challenges of Oracle Primavera P6 users. We look forward to working closely with Seavus and remain optimistic of the advantages PrimaveraReader will offer to our clients in the region and beyond." 
"We are very pleased to enter into a partnership agreement with CMCS, a reseller with an impressive working knowledge of Oracle Primavera P6 in addition to a rich portfolio of notable clients and a remarkable awards base. We have collaborated with them as they have strong regional presence and we are convinced that together we will be able to better serve our current and potential clients," concluded Zoran Trajkovski, Senior Business Consultant working on PrimaveraReader.
For more information about PrimaveraReader, please visit: www.primaverareader.com.
About CMCS
CMCS has an outstanding track record in delivering PMWeb and Oracle Primavera solutions, internationally accredited project management training, and best project and risk management practices. Its comprehensive Project Management Information System (PMIS) solutions help capital-intensive organizations in the Engineering and Construction, Infrastructure, Oil and Gas, Power and Energy and Public Sectors. Over the past 30+ years, the CMCS team has served 2,500+ clients in 40+ countries in the Middle East, Asia, Europe, Africa, Australia and the Americas attaining 55+ performance achievement awards. Just in the past 10 years, CMCS has completed 3,750+ project assignments and delivered 36,000+ hours of project management classroom training attended by 15,000+ professionals and as speakers at 55+ international events and conferences in Asia, Africa, Europe, North America and South America. For more info, please visit: http://www.cmcs.co/ 
About Seavus
Seavus® is a software development and consulting company with a proven track record in providing successful enterprise-wide business solutions. The company has 650+ IT experts worldwide and offers a variety of products and service options, successfully covering the European and US market from several offices in the world. Their expanding portfolio covers: BSS/OSS, CRM, CEM, Business Intelligence solutions, ALM, embedded programming, business and consumer products, mobile and gaming solutions, managed services, as well as custom development, consultancy and resourcing. The Seavus portfolio includes over 3,500 customers, including leading worldwide telecoms and handset manufacturers, organizations from the banking and finance industry, consumer electronics, technology, education, government, and health, to name but a few. Seavus is a globally authorized master distributor for the software product family PrimaveraReader
Categories