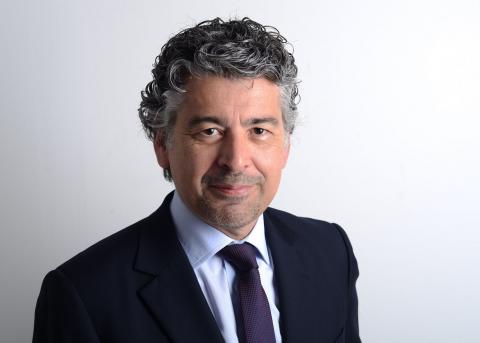 In line with the UAE Government's announcement to train project managers in public sector
 CMCS introduces Executive Training Program for Project Management Office
 Training program also complements with Saudi Vision 2030
 Collaboration Management & Control Solutions (CMCS), the leading in Project Management Information Systems, has introduced an Executive Training Program for Project Management Offices (PMOs) in the UAE. The move is in line with the UAE Government's announcement to launch a project for training and certifying over 500 public sector employees who are managing projects linked to the National Agenda and UAE Vision 2021. It also complements Saudi Vision 2030 which has stated the need for PMOs across all government sectors.
Designed for Operation Managers, Project Managers, and PMOs, the Blueprint for Constructing Your PMO is a one-day course which will be delivered by Bassam Samman, CEO and Founder of CMCS. It will cover the type of PMOs an organization can build, including Strategic, IT, Engineering, Construction, Marketing, R&D, Innovation, and Legal as well how to construct and operate them. The course material is aligned with the Project Management Institute's (PMI) Project Management Body of Knowledge (PMBoK) and fully applicable to other standards such as ISO 10006, ISO 21500 and Prince2.
Samman said: "The PMO has emerged as a vital business unit that takes the responsibility for project deliveries and are critical to the success of project management functions. All GCC governments have realized their value and, therefore, are actively investing to get their management team certified as project management professionals. PMOs need Project Management Information System for real-time capturing of the projects, BIG DATA to enforce transparency, accountability and governance, and real-time single version of truth performance reporting. It not only enables project managers to capture lessons learned and knowledge gained from project delivery but also provide the means to achieve their strategic goals and desired vision."
"We at CMCS have thus launched an executive training program to address the current need for more PMOs. The course comprises all the modules required for an executive to sharpen his/her management skills and bring value to the organization through consistent and efficient delivery of projects. The short course is aligned with the PMO Setup Request for Proposals (RFP) and will be of great value for organizations that issue the RFPs, bid for them, and implement their scope of work when awarded the project," concluded Samman.
The Blueprint for Constructing Your PMO is relevant for all sectors, including Government, Real Estate Development, Aerospace, Defense, Oil and Gas, Power and Water Utility Plants, Financial Services, and Hospitality Management, among others. The first course will be held on February 12, 2017 at The Westin Dubai Mina Seyahi Resort and Marina in Dubai, UAE and on March 13, 2017 in Abu Dhabi.
Categories