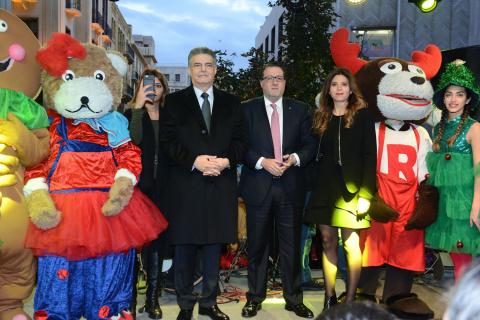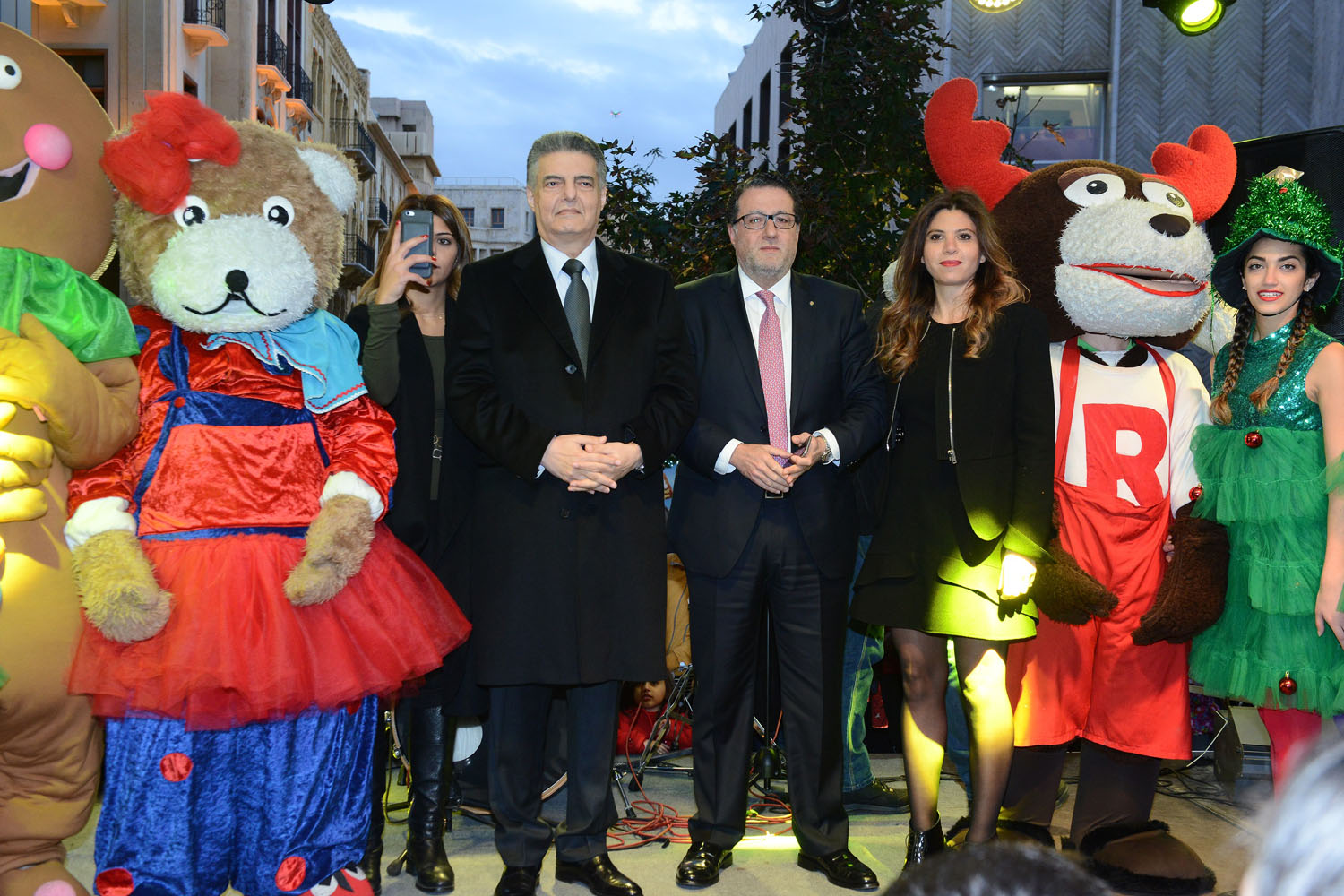 Christmas Village officially launched on Saturday at Beirut Souks with an opening ceremony headed by Deputy Atef Majdalani representing PM Sheikh Saad El Hariri, Mr. Mohamed Choukair, the President of the Chamber of Commerce, Industry & Agriculture in Beirut and Mount Lebanon, and Mrs. Sandra Ghattas, the General Manager of Gata Events & Promotions, the organizer of the event in collaboration with solidere.
The official ceremony kicked off with the one-of-a-kind and much anticipated 100 Santa Claus Parade featuring 100 Santa Claus who marched around the souks to spread the joyful Christmas spirit.
Christmas Village will be welcoming visitors, free-of-charge, starting on Saturday the 17th till Friday the 23rd of December 2016 from 3 PM till 10 PM, to discover the Food Village offering live cooking and all sorts of Christmas sweets; Souk el Tayyeb, famous for their local produce; and the Christmas Market with more than 50 participants showcasing their Christmas products, handcrafts, and trendy decoration and gift ideas including fashion, fashion accessories, jewelry, handbags, home accessories, candies and sweets, and toys for the little ones. The village also features a fun-packed entertainment schedule every day with on-stage performances and mobile entertainers for all ages.
This event is sponsored by BANK AUDI, LIPTON ICE TEA, TORABIKA, and BESIDERS.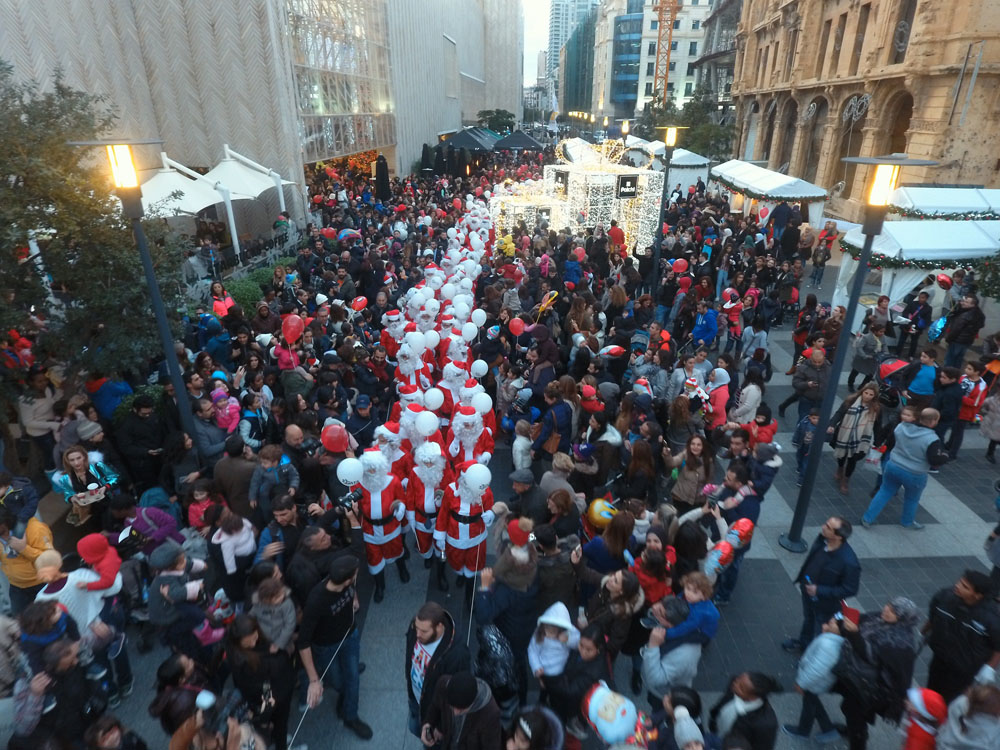 Categories