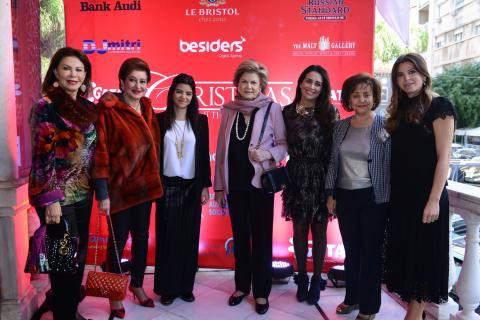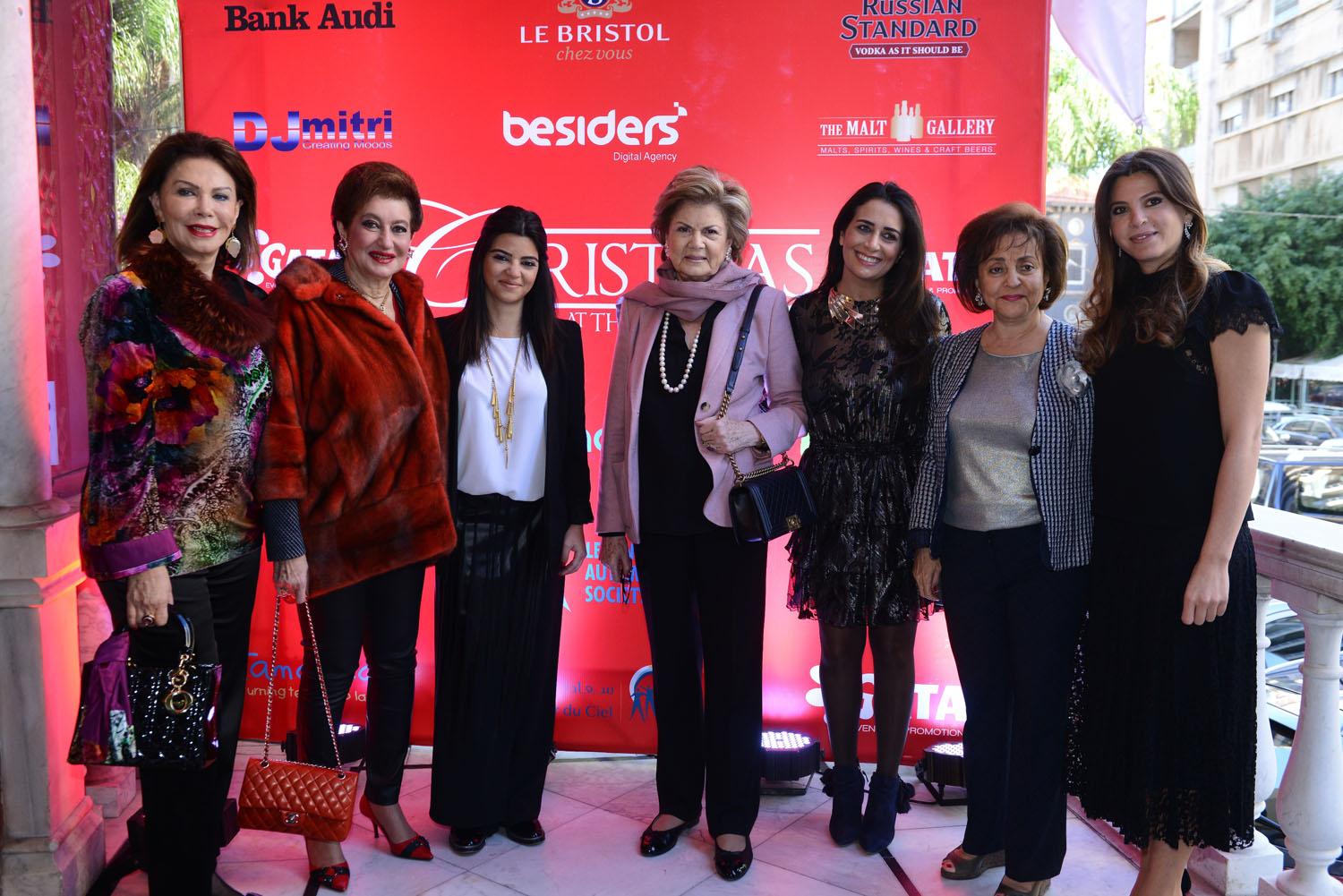 Christmas at the Villa, the glamorous charity Christmas event organized by Gata Events & Promotions, has kicked off today at Villa Linda Sursock, Ashrafieh for the third consecutive year with a cocktail reception for the "Freedom Child Project" association in the presence of prominent social and media figures in addition to members of the association and Mrs. Sandra Ghattas, Gata's Managing Director.
Running from the 9th till the 11th of December 2016, Christmas at the Villa aims to support Lebanese charities with different causes, by offering each a complimentary fundraising reception to gather their founding members, VIP donors and influencers with part of the proceeds going to the corresponding charity. In addition to the Freedom Child Project, this year's benefiting charities include: the Lebanese Autism Society (LAS) which cares for autistic children; Saint Vincent de Paul which helps underprivileged families; FAIRE FACE which supports cancer patients; CHANCE which cares for children with cancer; Bonheur du Ciel which supports many underprivileged social segments; Green Garden Group which cares for the environment; and Tamanna which cares for children with severe illnesses.
For Sandra Ghattas, the Managing Director of Gata Events & Promotions, Christmas is a yearly occasion for people to do meaningful acts of solidarity and help each other. She says: "Through Christmas at the Villa, we aim to raise funds for as many charities as possible so that we can fill people's hearts with hope during the festive season." 
Once again, beautiful designs and deeds come together under one roof to celebrate the true Christmas spirit in an enchanting setting where solidarity triumphs. Following the staggering success of Christmas at the Villa's first and second editions, this highly anticipated third edition will surely dazzle with its A-list guests and line-up of more than 40 designers of sophisticated jewelry, fashion, home decor and art designs.
Christmas at the Villa will welcome visitors from 11 AM to 9 PM until Sunday December 11. This event is sponsored by Bank Audi, Le Bristol, The Malt Gallery, Besiders and Russian Standard.
Categories