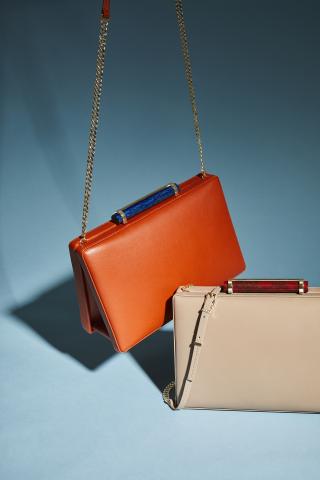 CH Carolina Herrera's Spring/Summer collection is an ode to the parade of freedom and femininity that walks New York City's streets and thrives in its urban art scene. Indubitably, this collection was designed to pay tribute to unconditional femininity and timeless elegance.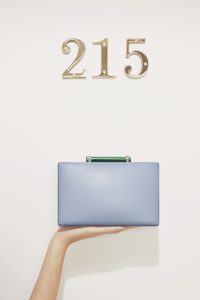 We are taken on a journey that was inspired by different artists who left their mark on a city that never stops evolving and advancing new ideas. Ellsworth Kelly with his abstract work, the precious delicacy of Georgina O'Keeffe's colors and flowers and the famous pop sculpture LOVE by Robert Indiana in the heart of Midtown come together with John Miller's contemporary art, where invented spaces with an expiry date are built in the most unusual locations, turning them into unexpected gardens brimming with flowers. The influence of these artists is reflected in different details such as color, prints and even the use of the logo. As the different sections of the collection come together, we get to witness its peak right at the beginning of spring.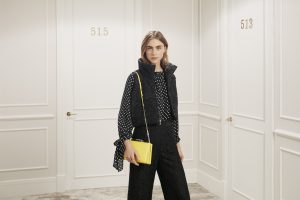 Each chapter is paired with a bag, serving as the link between different outfits and the focal point around which each of the collection's pieces revolves. The bag is at the core of everything and its personality dictates the style of each drop. SPRING SUMMER 2019 LOOKBOOK I. ELLA INSIGNIA BAG Spring Summer 2019 Lookbook 1 transports us to the depths of the city and Ella Insignia bag is the chosen companion for its geometric lines and its combination of elegance and functionality, perfectly adapting itself to casual outfits. The collection features bold yellow accents, inspired by the famous New York cabs and reinterpreted in different two-tone geometric prints, just like the vehicles sprinting through the city streets. The silhouettes are composed by pieces with abstract undertones, while the prints display a new twist on polka dots in ivory and black, designed to go with yellow, stripes and camel, hinting at the influence of the work of the American abstract painter Ellsworth Kelly.