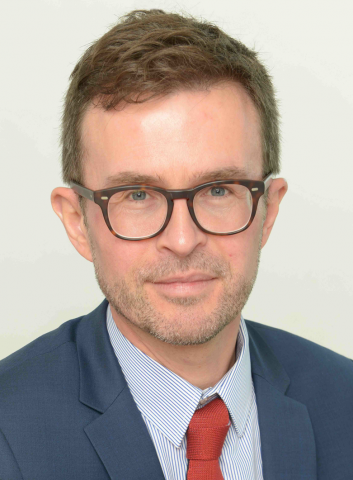 Patrick Mallejacq, Secretary General, PIARC World Road Association looks ahead to the 26th World Road Congress in Abu Dhabi this October and examines one of the key topics up for discussion – whether transport authorities around the world are ready for the advent of driverless cars.
Driverless cars look set to be the future. For a few years now, the technology has been making headlines around the world as we grapple with what this newest innovation will mean for our everyday lives.
We are right to be excited. Driverless cars represent a significant shift in how we will come to rely on transport in the future. Already in many developed economies we are seeing the diminishing ownership of vehicles, with more and more people relying on on-demand transport services like taxis, ride-hail services or public transport.
What is less clear though is the impact this will have on our roads, what infrastructure driverless cars will rely on to make their technology work and what countries around the world may need to do to make a future of autonomous vehicles a reality.
Take white road markings for example. Driverless cars use these to help guide themselves - and in a lab or controlled environment this works well. But the real world is very different. It's not an issue in Abu Dhabi, but in certain parts of Europe road maintenance budgets just haven't kept up with the levels of demand and white markings are not that easy to distinguish.
This is just one example. Road signs are another. Driverless cars will have to be programmed to read particular types of road signs – but which ones? These are the sorts of decisions that need to be made now, as equipment like this can be expensive, and in many cases road administrations will not be able to fund them.
Manufacturers of driverless cars rely on the basic road infrastructure to be in place to be able to operate their vehicles. They also expect the infrastructure to be in a good state of repair, since even autonomous vehicles will be affected by down-to-earth potholes. But planning infrastructure takes years and then developing it takes years too. And when it's there its design can't be easily changed.
So, it is a matter of planning. Planning has always involved strategic-level decisions but now the conversation could become really complex with many different factors.
A good example of why partnerships are necessary is the European 'E-call' initiative – an automatic system which calls the emergency services when you have a serious road traffic accident. This has taken time to implement because vehicle manufacturers and  IT infrastructure were originally slow in creating a good dialogue with the emergency services.
The learning is clear. To get driverless cars on the road we need to bring together road authorities, manufacturers, technology companies and other experts to begin planning for a future where driverless cars are part of our everyday lives.
That is why, every four years, we hold the PIARC World Road Congress bringing together thousands of the world's foremost experts in road infrastructure, transport and technology.
Organized by the World Road Association (PIARC) and the Abu Dhabi Department of Transport (DoT), the next World Road Congress will be held this year in Abu Dhabi in October with more than 5,000 delegates from 120 countries and at least 40 government ministers expected to attend.
The Congress is where we continue these discussions. One of our taskforces is looking specifically at the possible infrastructure implications of driverless cars on roads around the world. They are working on their report, to be called 'Autonomous vehicles, challenges and opportunities for road authorities' and will present it at the Congress.
The fact this has been identified as a priority topic for discussion speaks volumes as to how important road authorities consider the challenge – and opportunity – of driverless cars.
It is an exciting future. Many countries, such as the UAE, are leading the way in the quality of their road infrastructure and are well placed for the advent of driverless cars. The aim of the Congress is to share learnings between countries and make the future a reality more quickly.
Categories