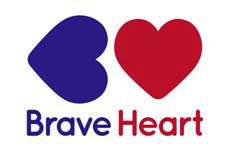 Further reinforcing their mission that "no child should die of heart disease because of a lack of funds", the Brave Heart Fund launches its annual awareness campaign as part of World Congenital Heart Disease Week, stressing the importance of continued community support
The Brave Heart Fund (BHF) launched its annual Congenital Heart Disease Awareness Campaign in line with World Congenital Heart Disease week during a press conference at the Le Vendome Beirut Hotel to bring more attention to the devastating impact of congenital heart defects on infants, children and their families and to raise awareness about the need for more education, community support and funding to sustain the mounting number of Congenital Heart Disease patients who are in need of financial aid.
Presiding over the event were the Deputy Prime Minister & Minister of Public Health, H.E. Ghassan Hasbani; the medical team of the Children's Heart Center at AUBMC and the AUB Office of Development; Brave Heart Goodwill Ambassador Roger Saad, A.K.A. Rodge; BHF committee members, in addition to BHF donors, partners, sponsors and friends. In the last 13 years to date, the BHF has raised funds through donations and sponsorships from more than 3,300 local and international donors and sponsors to cover the medical and surgical expenses of over 3,125 children suffering from CHD and looking ahead, the number of annual cases in need of support is on the rise.
Stressing on the need for increased and continued community support, Joumana Ghandour Atallah, BHF Co-Founder, reported, "The Brave Heart Fund has spent an average of US$4,300 per procedure to treat more than 3,125 children in the last 13 years, with 100% of every donation used to pay for life-saving procedures." She added, "Over the past 2 years, the Fund has spent on average US$1.37 million on about 350 cases per year which puts a heavy burden on the Fund and still the yearly number of cases in need of funding are increasing drastically." When and if available, the Ministry of Public Health and the National Social Security Fund can only cover part of the medical expenses, whether medical or surgical, which by no means is sufficient. Medical procedures and treatments vary from US$4,000 to US$30,000 with an increasing number of families in Lebanon lacking the funds to cover these expenses.
Dr. Fadi Bitar, BHF Co-Founder and Director of the Children's Heart Center at AUBMC, who heads a  multidisciplinary team of leading pediatric cardiologists, pediatric surgeons, intensivists and anesthesiologists at the Children's Heart Center (CHC) explained, "In Lebanon alone, more than 650 babies are diagnosed with malformations to the heart every year. Over the last 13 years, we have seen the Children's Heart Center grow with surgical outcomes comparable to the best international benchmarks with a surgical success rate of about 98%, and today, thanks to the generosity of donors, sponsors and the community, we are performing an average of one surgery/intervention a day." Bitar concluded, "When you know that you have a survival rate of 98% and that an average contribution of US$4,300 can save a child's life, you cannot hesitate to help a family at that crucial time, before it's too late."
This is precisely the message behind 'Before it's too late', the Fund's latest media awareness campaign which made its first debut at the press conference. A dramatic concept developed and produced by award-winning advertising agency Impact BBDO, who have supported the Brave Heart Fund for the past 11 years, 'Before it's too late' sheds light on the harsh consequences faced by the less fortunate who do not have the funds necessary for life-saving surgeries and treatments. It is a direct and powerful appeal to act at the right time before tragedy occurs. The multimedia campaign, which consists of a TV Infomercial, radio spots, outdoor panels, print advertisements and social media activations, will launch publicly during the month of March.
In addition, other awareness and fundraising activities projected for the BHF in Spring 2017 include: the upcoming 'Food for the Heart' initiative on Thursday, March 2, 2017, which aims to engage the Lebanese community in social responsibility through a unique dining experience with 32 of Beirut's trendiest and most loved restaurants who will donate a percentage of sales from that day to the Brave Heart Fund; a Trivia challenge for students, designed under the supervision of AUB Public health professionals, which will allow children to learn about human biology and general health while educating them about the importance of fundraising for the less fortunate, and engaging in social responsibility through a fun and motivating activity; a Fitness Day in collaboration with a leading health club as part of the Brave Heart Fund's support of heart health and exercise; and a fundraising party hosted by Goodwill Ambassador Roger Saad, a renowned artist, music producer and DJ in the Middle East, better known as DJ Rodge, who has been supporting the BHF for the past 2 years with sold out fundraising parties. The second half of 2017 will be dedicated to other awareness and fundraising initiatives including the BHF's annual gala dinner and participation in the 2017 Beirut Marathon, to name a few.
Categories