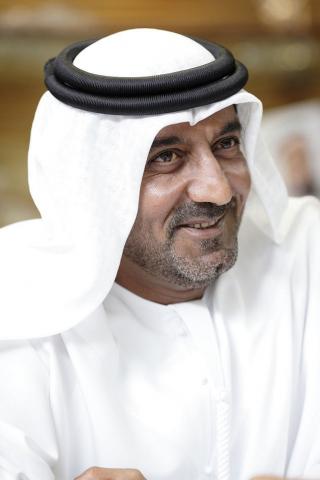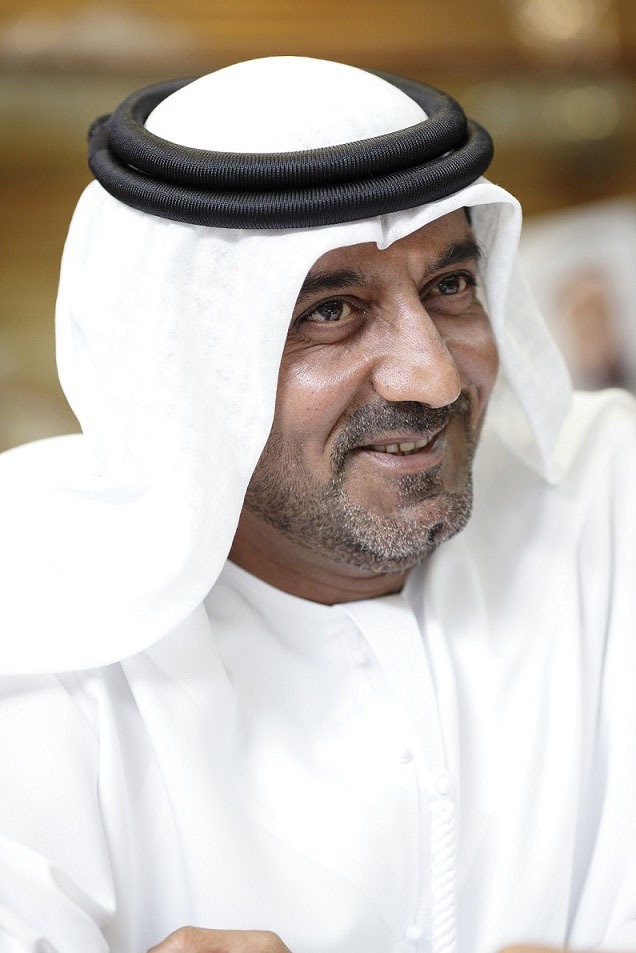 Under the patronage of H.H. Sheikh Ahmed bin Saeed Al Maktoum, Chairman of the Dubai Airport Freezone Authority (DAFZA), the third phase of the 'Public Services Innovation for Growth' initiative concluded today as a part of 'The Big Conversation" initiative organized by DAFZA in strategic collaboration with the Smart Dubai Office and an elite group of governmental entities in Dubai comprising the Dubai Police Department, the Dubai Health Authority, the Dubai Chamber of Commerce and Industry, the Dubai Department of Economic Development, Dubai Customs, the General Directorate of Residency and Foreigners Affairs – Dubai, and the Dubai Civil Aviation Authority.
The event was launched as part of concerted efforts to drive innovation and enhance cooperation between the government and Dubai's free zones to optimize the experiences of foreign investors and lead the world in ease of doing business. It complements Dubai's determined efforts to create an integrated and favorable investment environment for achieving comprehensive economic sustainability.
'The Big Conversation' provides an integrated platform for exchanging expertise and ideas and highlighting the best proposed directions and recommendations for enhancing experiences related to foreign investments in the free zones. It supports the sustainable economic and social development of the Emirate of Dubai, with a special emphasis on exploring possible ways to stimulate innovation driven by the integrated ecosystems principle. Many top experts, thinkers, spokespersons, representatives of academic institutions, members of the business community, governmental entities, free zones, and financial institutions in Dubai have actively participated in the event's series of interactive sessions and seminars.
With the conclusion of the first three phases of the 'Public Services Innovation for Growth' initiative, DAFZA has published a future paper summarizing the outcomes of the workshops, seminars, and individual interviews conducted by the Innovation Teams with governmental entities and DAFZA's customers. These activities aimed to identify opportunities for enhancing the experiences of people dealing with the government sector to boost the international competitiveness of Dubai. The future paper includes several ideas and suggestions for improvement that revolve around multiple pillars that promote sustainable growth, the development of a collaborative system between free zones and government bodies,  financial capital and human resources flows, optimized flow of trade and goods, and optimized flow of intellectual property and know how.
H.H. Sheikh Ahmed bin Saeed Al Maktoum said: "Dubai is now at the gateway of a brand new phase of comprehensive sustainability that aims to build a competitive knowledge-based economy nurtured by the values of innovation and creativity. These values serve as the cornerstone for achieving economic diversification and promoting Dubai's competitiveness as a world-class role model in envisioning the future and laying well-thought-out insights on how to confidently move forward towards a post-oil economy. The free zones come to the fore with their considerable share of Dubai's total trade and economic movements. They fully support national endeavors towards driving innovation and excellence towards unprecedented levels under the inspiring vision of H.H. Sheikh Mohammed Bin Rashid Al Maktoum, Vice President and Prime Minister of the UAE and Ruler of Dubai, who said that 'Innovation is a sustainable fortune and a basis for the development of nations and the progress of countries toward the future.' This vision is reflected by the exceptional accomplishments of Dubai's free zones, particularly DAFZA, in creating a favorable environment for developing business and accommodating foreign direct investments in a way that supports sustainable economic and commercial activities in the Emirate of Dubai and the entire UAE."
H.H. added: "'The Big Conversation' initiative is an extension to national endeavors for enforcing all the concerted efforts between government bodies and free zones. It provides an open platform for spirited dialogue in developing an integrated and clear roadmap for creating more innovative and viable solutions. Not only will these solutions revolutionize governmental services in a fashion consistent with Dubai's foreign investment agenda, but they will also foster integration, alignment and full coordination among the maulti parties. The completion of the third phase of the 'Public Services Innovation for Growth' initiative reaffirms the commitment of the founding partners to move forward and exert all efforts to create quality initiatives that support the fostering of a culture of innovation and creative thinking that promises highly positive benefits and returns for efforts towards sustainable and comprehensive development. We are all confident that the outputs and recommendations arising from 'The Big Conversation" will drive us to achieve the ultimate goal of positioning Dubai as a global economic and investment destination and an incubator for innovators, inventors, and enablers."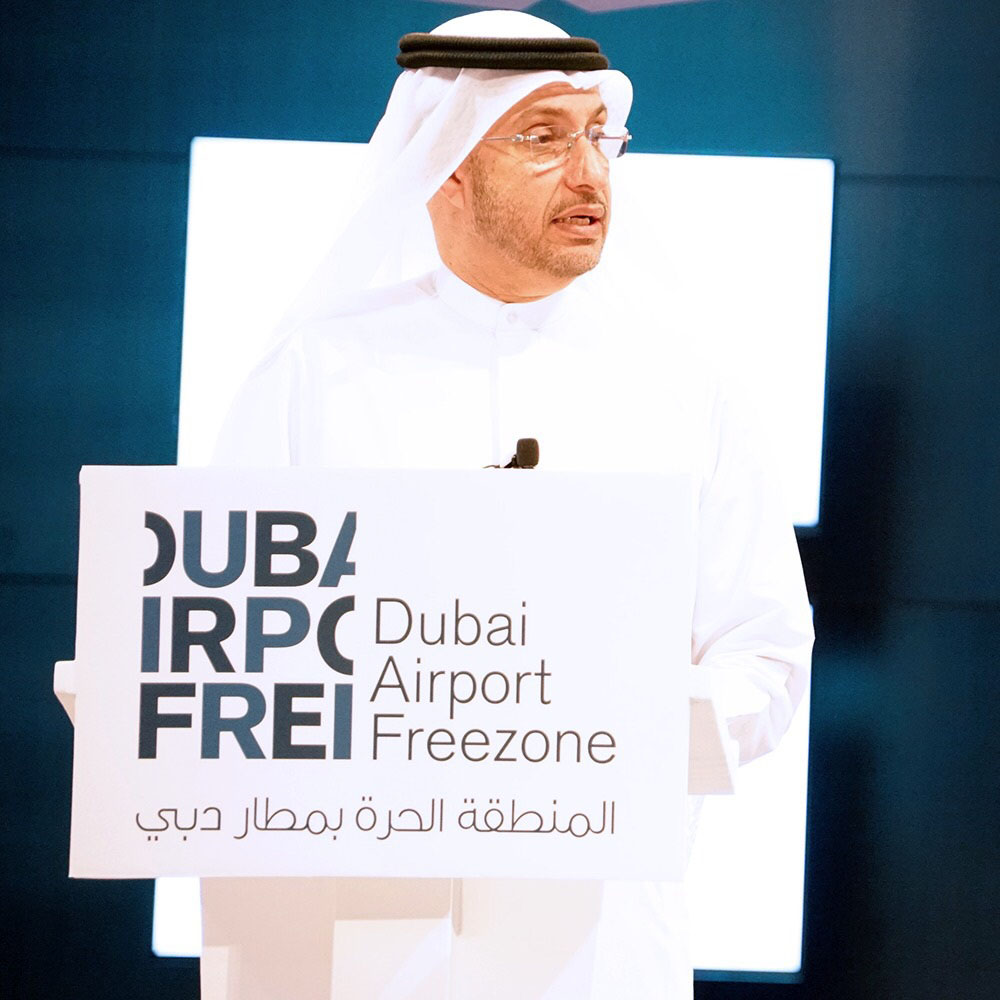 H.E. Dr. Mohammed Al Zarooni, Director General of DAFZA, added: "'The Big Conversation' is a major leap towards cementing fruitful cooperation and integration between the free zones and the governmental and service sectors. It is a vital launch pad for developing a governmental services ecosystem that meets the needs of international investors in free zones in a manner that further encourages foreign direct investments and promotes the local GDP. We look forward to optimizing the experiences of regional and international investors in the free zones with the government sector by rolling out an integrated bundle of services and products designed particularly to attract more investments to the Emirate of Dubai."
H.E. Dr. Al Zarooni also commended the diligent efforts all the strategic partners in supporting and leading innovation in sustainable investments, pointing out the immense impact of backing efforts to develop a new roadmap for  positioning Dubai as a global leader in business practices and a safe haven for investments in line with Dubai Plan 2021's objective of creating a diversified and sustainable local economy.
H.E. Humaid Mohammed Obaid Al Qatami, Director General of the Dubai Health Authority (DHA), said: "The 'Public Services Innovation for Growth' initiative is a major enabler of enhanced governmental services that will help sustain the development of supportive infrastructure for investments and businesses in Dubai in a way that promotes and elevates the experiences of investors at the international level. This initiative is considered a driving force for the Dubai Health Authority, which places innovation and creativity at the forefront of its strategic priorities for driving sustainable growth and development within the local health care sector. It also complements the development of 'Health Strategy' which aims to develop a more sustainable health system that can keep pace with modern 21st Century needs in conformity with the aspirations of our leadership  to reinforce Dubai's leading global position in the economic and health domains."
His Excellency also lauded the ambitious vision of H.H. Sheikh Ahmed Bin Saeed Al Maktoum to promote the competitive capabilities of the Emirate of Dubai at all fronts and elevating it to the highest world levels. He emphasized as well the pivotal role of such initiatives as The Big conversation in paving the way towards an advanced stage of innovation and leadership in line with the sustainable and comprehensive development envisioned by the Dubai Government.
H.E. Major General Mohammed Ahmed Al Marri, Director of the General Directorate of Residency and Foreigners Affairs – Dubai, emphasized GDRFA Dubai's commitment to providing an integrated portfolio of products and services for boosting FDI flows into the emirate. He underlined the Authority's efforts to leverage all its available potentials to achieve the set goals.
He said: "We are working hard to reinforce Dubai's position on the world map as a leading regional business hub. Partnering with DAFZA will help establish a work environment that attracts investments, mutually promote our best practices, and improve performance and compliance through the launch of joint initiatives in line with Dubai Plan 2021 and the National Agenda aimed at driving innovation and creativity in support of UAE Vision 2021."
H.E. Major General Al Marri further explained that factors for successfully ingraining creativity and innovation in government services include innovation from within and innovation in human factor and capital. He pointed out that GDRFA Dubai's experience in implementing employee suggestions has contributed significantly to service improvements.
"Technology is today's main driver for accelerating businesses and developing the ideas for creating smarter services through establishing online channels that are more feasible to envision and develop services. The strategic partnership among Dubai's government entities is key to achieving corporate innovation and providing an ideal platform for generating innovative ideas and solutions as well as advanced analytical tools," H.E. Major General Al Marri added.
H.E. Sami Al Qamzi, Director General of the Dubai Department of Economic Development (DDED), said: "We are delighted to contribute in promoting Dubai's and the UAE's position at the forefront of innovation in sustainable investments by creating sustainable systems that enable us to be part of the innovation process alongside other parties from both the public and private sectors through various products and services. We also wish to continue supporting Dubai's aspirations of increasing its GDP. Our participation comes in line with the vision of H.H. Sheikh Mohammed Bin Rashid Al Maktoum, Vice President and Prime Minister of the UAE and Ruler of Dubai, to boost government work and promote the UAE's competitiveness amongst the most innovative governments in the world."
H.E. Majid Saif Al Ghurair, Chairman of the Dubai Chamber of Industry and Commerce, also pointed out that the 'Public Services Innovation for Growth' initiative is an innovative step in sifting through ideas, exchanging experiences, and finding solutions to challenges faced by the business community and Dubai's economic growth. He noted that the Dubai Chamber of Industry and Commerce is eager to help eliminate all obstacles that adversely affect the private sector by cooperating closely with strategic partners in the Emirate of Dubai. The Chairman suggested that priority be given to creating a favorable environment for business growth, optimizing the experiences of investors, and promoting more investments in leading sectors of the Emirate. He emphasized the importance of active participation from all the partners to fulfill the goals of Dubai Plan 2021.
For her part, H.E. Dr. Aisha Bin Bishr, Director General of the Smart Dubai Office, said: "We work constantly and deliberately to create an environment that is favorable and stimulating to creativity and innovative ideas across all sectors. We spare no efforts to make Dubai one of the world's leading investment destinations within the context of the 'Public Services Innovation for Growth' initiative that builds further on the concept of investment in a way that makes the experiences of investors unique and memorable. This will definitely increase the influx of foreign investors to Dubai who will enjoy the efficiency, security, and innovativeness of solutions that provide them with all the possible opportunities to inject their ideas and monies freely and safely."
Her Excellency added: "Such interrelation and convergence amongst all of Dubai's sectors and its openness to the world are based on a common ground of innovative solutions that makes investment and living in Dubai convenient and interesting, and creates a gratified experience for everyone living there. This is what makes Dubai the smartest and happiest city on earth:  we all aspire to fulfill the wise vision of our leadership that always considers the happiness of the residents and visitors of Dubai."
Ahmed Mahboob Musbeh, Director of Dubai Customs, said: "The outcomes of the various sessions held during 'The Big Conversation' intended for exchanging experiences and ideas and producing viable recommendations will help in improving the experiences of the free zones' foreign investors. They will also help attract more foreign investments and further diversify the economy as we progress towards a knowledge-based economy that upholds the sustainable development of the United Arab Emirates in general, and the Emirate of Dubai in particular."
He also emphasized the importance of the concerted efforts that conform with the directive of H.H. Sheikh Mohammed Bin Rashid Al Maktoum to all government bodies in Dubai to implement today what other cities in the world would still be implementing after 10 years, under the leadership of H.H. Sheikh Hamdan bin Mohammed bin Rashid Al Maktoum, Crown Prince of Dubai and Chairman of the Dubai Future Foundation, and H.H. Sheikh Maktoum Bin Mohammed Bin Rashid Al Maktoum, the Deputy Ruler of Dubai. He also made it clear that accomplishing great things in terms of innovation and creativity requires an integrated environment across all departments and organizations that motivates talents and turns their creative ideas into actual projects that optimize performance and extend existing gains by enhancing Dubai's role as a regional and global trade and investment hub at par with the world's biggest economic and financial centers. He further added that Dubai Customs is eager to offer a bundle of smart solutions and services for achieving total customer satisfaction, further reinforcing the national economy, and attaining sustainable social development.
For his part, H.E. Mohammed Abdullah Ahli, Director General of Dubai Civil Aviation Authority, said: "The Dubai Civil Aviation Authority will fully cooperate with all strategic partners to achieve all our objectives and ensure that governmental services are integrated in such a way that Dubai is positioned as a hub for growth and prosperity. We are committed to operating as one team in supporting innovation and enhancing Dubai's global competitive edge in unison with the great vision of H.H. Sheikh Mohammed Bin Rashid Al Maktoum to maintain Dubai's global leadership."
H.E. Major General Dr. Abdul Quddus Abdul Razzaq Al Obaidly, Assistant Director General of Total Quality at Dubai Police, said: commended the fruitful cooperation with DAFZA which led to the signing of a Memorandum of Understanding (MoU) between the two sides in the field of innovation. He noted that the MoU aims to put the Emirate of Dubai and the United Arab Emirates at the forefront of innovation in sustainable investments, which he said will enable all government agencies to participate in advocating innovation through a series of services based on reciprocal cooperation.
H.E. Major General Al Obaidly further explained that the Dubai Police is highly interested in innovation and wishes to harness the positive energy of each of its employees to ensure the achievement of its strategic objectives. He noted that innovation and excellence have become one of the main qualities of his organization's operational performance. The Dubai Police leadership confirmed that their ambition is unlimited and that sound strategic planning is not enough, but rather must be supported by a sophisticated innovation-based working system where the factors for success are integrated.
H.E. pointed out that the key principles of partnership between the two parties support Dubai Plan 2021 and the Agenda of Smart Dubai which both envision the establishment of a pioneering and distinct government that focuses on delivering leading innovations. This, he said, will enable all relevant government agencies to benefit from the draft agreement and will further drive innovation within the public sector across the UAE, including government agencies, citizens and investors.
He added that the agreement supports the "UAE standard specification UAE.S5020: 2016- guidance on innovation management" obtained by the Dubai Police recently in order to establish standard specifications and guidelines that promote the purposes of creativity as innovation management tools. It will also help intensify efforts and strengthen coordination to create an environment that stimulates innovation to make the UAE a leading global hub in this area.
The agenda of 'The Big Conversation' included three panel sessions exploring main areas and topics of common interest. The first session on "Creating an Innovation Culture" was participated in by Bruce Katz: Vice president and co-director of the Brookings Metropolitan Policy Program and co-author of The Metropolitan Revolution; Michael Strong: CEO and Chief Visionary Officer at FLOW; Chris Bolton: Good Practice Manager at Wales Audit Office; and Indy Johar: An architect, Dark Matter Laboratories, a Senior Innovation Associate with the Young Foundation, and Graham Wills Professor at the University of Sheffield.
The second session on "Multi-actor Collaboration" included Sally Uren: Chief Executive at Forum for the Future; Casey Kuhlman: CEO of Monax Industries; and Mark Lutter: Economist at NeWAY Capital, while the third and last session tackling "Sandboxes for the Future was attended by Joe Quirk: A professional public speaker who serves as Seavangelist at the Seasteading Institute; Alex Wellman: e-Residency Marketing Manager for Enterprise Estonia; Jong Woo: Senior Advisor to the Managing Director General at the Asian Development Bank; and Indy Johar.
'The Big Conversation' is part of the 'Public Services Innovation for Growth' initiative which aims to optimize the experiences of foreign investors. It comprises five phases: the first three phases cover the establishment of strategic partnerships, the organization of forums on current challenges and future developments, and the creation of frameworks for main issues relevant to the optimization of the experiences of foreign investors in Dubai, while the fourth and fifth phases will focus on implementing all recommendations and outputs.
Categories